The 'Operation Mbappé' stops
Madrid had given PSG until 18:00 to respond to their offer of 170 + 10 million for Mbappé. According to RMC and Le Parisien, media related to PSG, Madrid for the negotiation.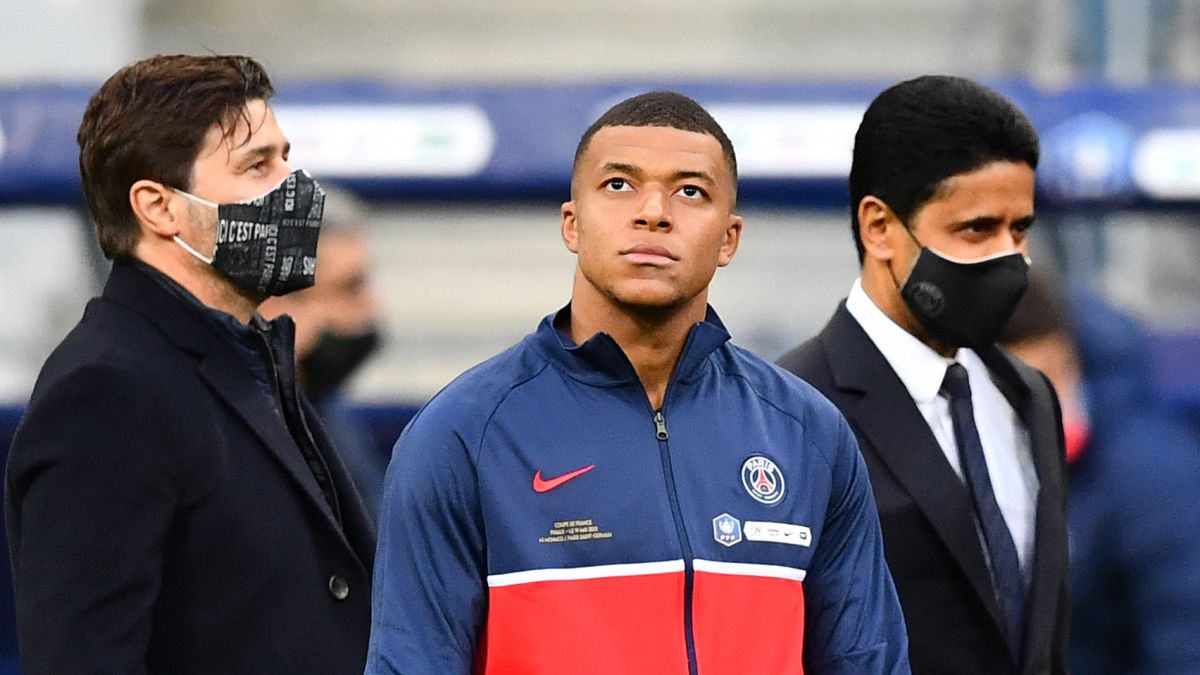 They arrived and passed 6:00 p.m. on Monday, August 30 and PSG has not accepted the offer they have on the table at this time from Real Madrid for Kylian Mbappé. As El Chiringuito revealed, Madrid had transferred to the Parisian team that that time was the limit to have a response in relation to the second offer that the white club had launched to try to convince PSG to sell Mbappé: 170 million fixed and ten for objectives. The feeling of Madrid, which in principle was optimistic, would have changed according to Radio Montecarlo, which even talks about the white club having stopped the negotiations. Minutes later, Le Parisien, half akin to PSG, went along the same lines: "Madrid have laid down their arms." Although he has not withdrawn from the fight. Several intermediaries are intervening in the operation and everything may change in the next few hours that are presumed dizzying.
Madrid made that second offer of 170 million plus 10 in targets after the first, launched last Tuesday and with an amount of 160 million euros, was rejected the next day. In any case, at PSG the first offer surprised by its high amount, considering that Mbappé only has one year left to finalize his contract with the French team and, therefore, could arrive as a free agent in July 2022, being able to sign with Madrid as of January 1.
A day and a half until the market closes
Madrid, faced with the rejection of the first offer, raised the bet by ten million in the fixed part and another ten million for objectives of easy fulfillment, which de facto would conclude that Madrid would end up paying 180 million for Mbappé. But PSG has not accepted that second offer and the ultimatum that Madrid gave them regarding the deadline has already expired. It was not so much a limit according to which Madrid would or would not get up from the table, but it was to know if PSG was willing to negotiate some terms for the transfer, although they are not the ones proposed for the moment. And that has already happened, which initially aroused optimism in Madrid. However, nothing is easy in a transfer of this caliber and, according to what they point out in France, there has been a new brake.
Madrid wanted to prevent the operation from going to the last day of the market, but it is doomed to do so, with the information known to AS at this time. The transfer market closes at 23:59:59 on Tuesday, August 31, both in Spain and France, so the white team has a day and a half left to convince PSG to accept an offer. He knows that Mbappé wants to come to play in Spain now, but also that he will not make a public rudeness to his current team.

Photos from as.com