The homegrown players who debuted in ACB with Bilbao Basket go out to blanket and try to come back
Miguel Ruiz, Del Val and Betolaza, who have appeared in the elite, must emigrate to make way for other young people. The club says goodbye to Kulboka, who is going to the Hornets.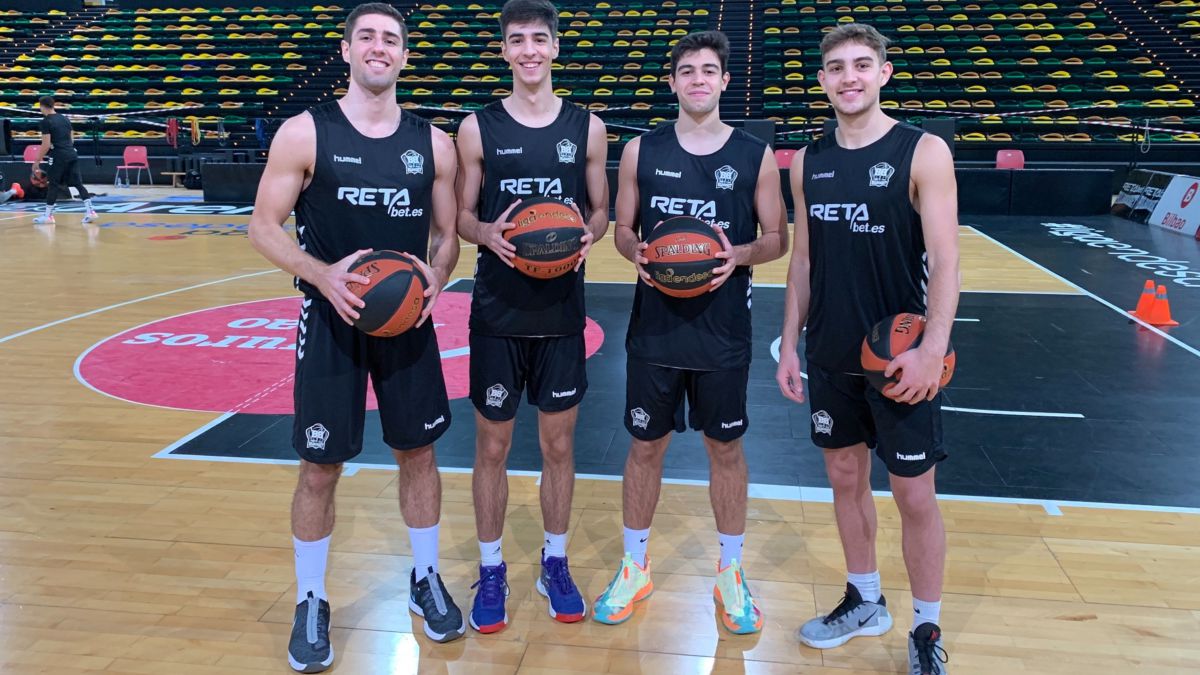 The quarry of Bilbao Basket tries to articulate itself as best as possible. Almost two and a half years ago, a Biscayan forged in the club finally arrived at the first team: point guard Miguel Ruiz played two minutes against Canoe in the LEB League. He did it next to Salgado, a perfect postcard of the brilliant past and what is trying to take shape in Miribilla. He paved the way for others who have come later. Already in ACB, Ruiz himself had the opportunity to act in the 'bubble' of Valencia in the playofff of 2020. Last season Del Val played two commitments and Betolaza, three. There was also a leap to Europe: against Pinar Karsiyaka in the Champions League last year, Iker Chacón became the youngest player to debut with the Bilbao Basket shirt. He did it at 16 years, 8 months and 22 days, beating the precocity record of Thiago Splitter, who debuted at 16 years, 9 months and 18 days.
The boys have been part of many training sessions with Mumbrú. In the 2019 preseason, the juniors Gonzalo Basterretxea, Iñigo Pedrosa and Diego Rodríguez made the leap to work with the first team. The latter traveled in a league match. But it turns out that Miguel Ruiz, Del Val and Betolaza, those who have been with the ACB team the most, have had to pack their bags. It is part of the entity's road book. They will be playing in clubs in the environment and if they continue their progression, Bilbao Basket will see that they are ready to take the last step and will try to recover them.For this reason, the First National team is practically dismantled, to make room for the new boys who come from below. It is the inexorable law of the quarry. This summer it will be Iker Chacon, Aiert Velasco, David Monge and Gonzalo Basterrechea who will join the first team preseason.
On the other hand, Bilbao Basket and Kulboka have officially made the agreement to separate their paths. The Lithuanian 'four' leaves Bilbao after defending the MIB jersey during 57 official matches, averaging 8.9 points and 3.8 rebounds during his two seasons as a man in black. He goes to the Hornets. It had an exit clause. "We want to thank Arnoldas for his professionalism and effort to grow as a player defending the men's shirt in black. Also for his temperance to be able to meet the objectives of his two seasons as MIB," said the entity chaired by Isabel Iturbe.
Photos from as.com