The hazing of 'La Familia': "You never debut in a Games"
Ricky had to make many visits to McDonalds to 'feed' his companions, while Rudy had to sleep on the floor. That and the traditional tuition dinner.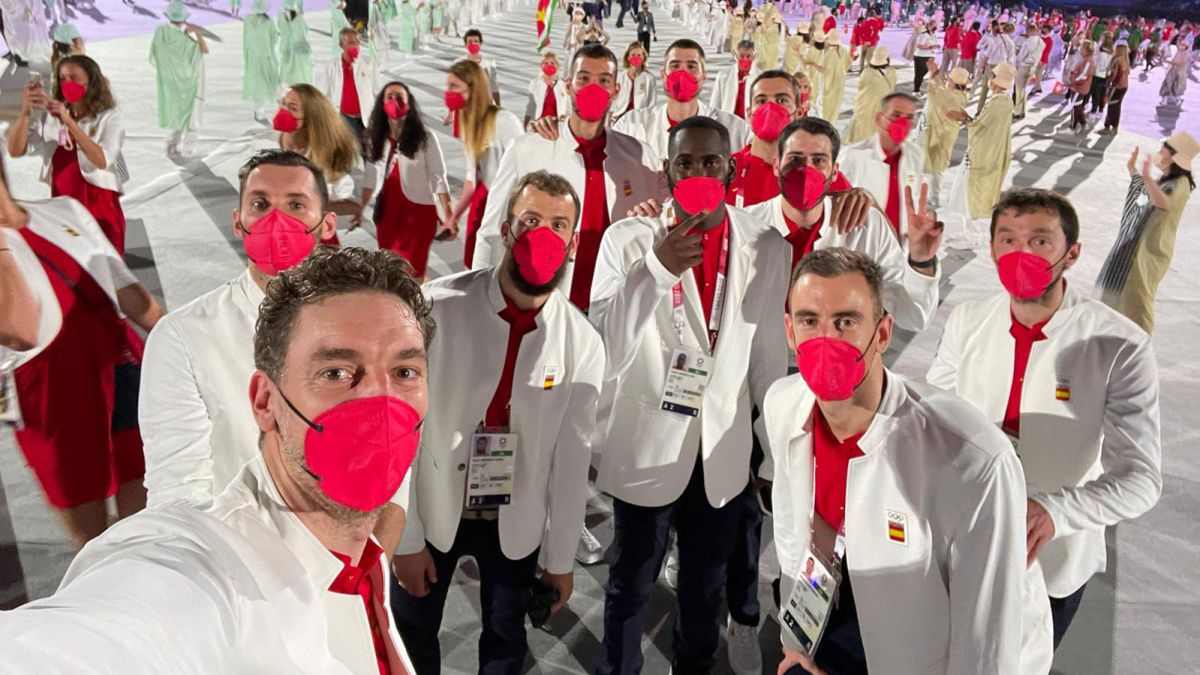 Usman Garuba enlivened the wait at the opening ceremony of the Olympic Games with the traditional shouts of "Waiter". Abrines posted a video on his profile on social networks in which the Madrid pivot is seen shouting "Waitress, one of mushrooms" and the entire Spanish expedition responding "Mushrooms, mushrooms, oe oe oe". Much laughter among the athletes and, surely, some embarrassment on the part of Garuba. Smells hazing.
"If you're a newbie, never go to the Olympics," recommended Ricky Rubio in the Amazon Prime series The Family. In the second chapter of it, the Minnesota Timberwolves guard, who went to Beijing in 2008 at the age of 17, explained that one of his tasks was to go for hamburgers and drinks for the whole team. And the problem is that ... "In the Olympic Village there are free McDonalds." "Poor thing," Felipe Reyes recalled. "We made him go many times. I'm sorry now, but we really enjoyed it. Especially me, I love it."But he was not the only player who has confessed to being the object of some joke from the veterans. Another who made his debut in the Olympic Games was Rudy Fernández, which premiered in Athens in 2004. "I had to sleep on the floor because I was the rookie," the Mallorcan also recalled in the documentary by La Familia. "I had to pay a little for the broken dishes," joked the cap at that time, Rudy Fernández.
But apart from the jokes, one of the traditions of La Familia is the tuition dinner: every player who has never attended a National Team rally must scratch his pocket and invite his new teammates to a copious (and expensive) dinner . And the count always amounts to several zeros ...
Photos from as.com