The curious way of communicating Rossi that he is going to be a father
The pilot and the young Italian model Francesca Sofía Novello have just announced that they will be parents for the first time after almost four years of relationship.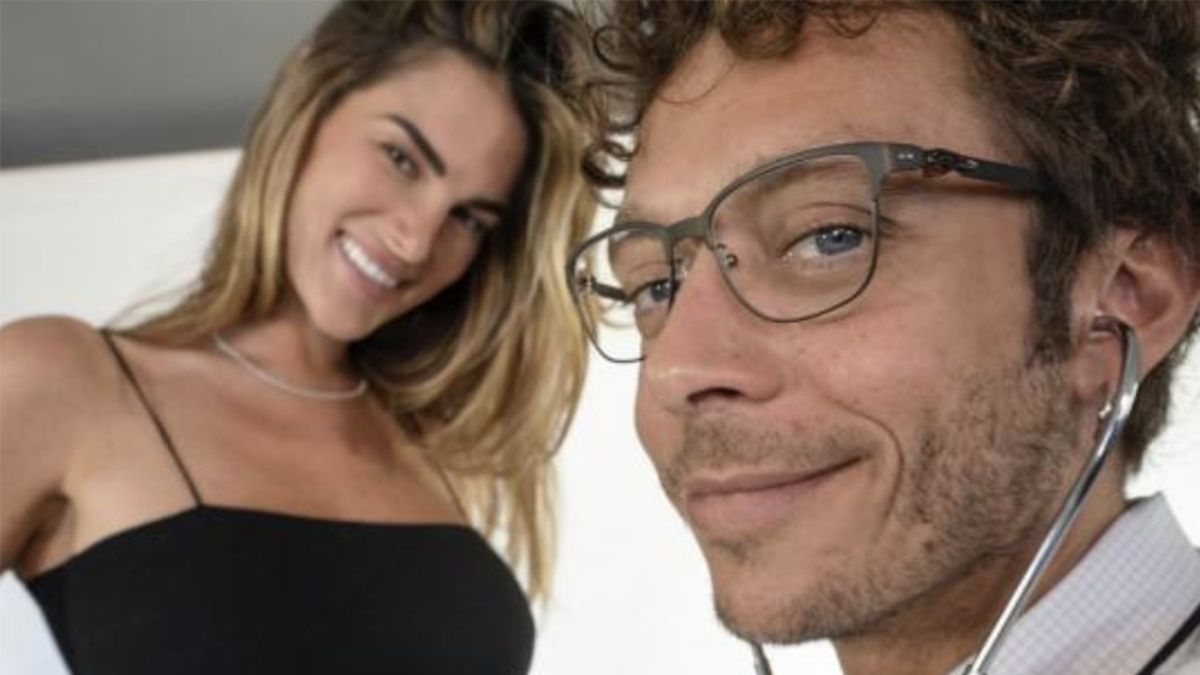 Valentino Rossi and his partner, the model Francesca Sofía Novello, announced this Wednesday the great news that they will be parents for the first time. The motorcycle rider and the Italian are looking forward to the arrival of their baby, as they manifest through social networks. Of course, they wanted to announce it in a curious way that it is already a viral on platforms such as Twitter and Instagram where the couple is receiving a multitude of congratulations.
"After a careful visit we can report that Franci is pregnant!" Exclaims Rossi on his Twitter account. "We are expecting a girl," he adds next to an icon of a pink bow. The particularity of this ad focuses on the images with which the couple has decided to accompany the great news: some photographs where the pilot is seen as a doctor and dressed in a white coat. The 27-year-old model is going through the 20th week of gestation, so the little girl would arrive in the world at the beginning of next year when 'Il Dottore' is already retired.
A few weeks ago, Valentino Rossi was already anticipating in 'La Gazzetta dello Sport' his intention to become a father in the coming months. "The time has come to have a child and I think that Francesca is the ideal, perfect woman to start a family," he advanced in the popular Italian sports medium. And finally, the pilot and Francesca fulfill their long-awaited dream after almost four years of dating.The retirement of Rossi
Valentino Rossi will say goodbye to MotoGP at the end of this season, as he himself confirmed earlier this month. "I have decided to stop at the end of this season," he explained at the Styrian Grand Prix press conference. In this way, the legendary Italian retires from the tracks after becoming one of the greatest motorcycle riders. At 42 years old, Rossi has given everything in this sport and since his retirement, he will focus on his family and the little girl who is to come into the world.

Photos from as.com