The conflict between Pistons and Pacers and the story of Caitlyn Jenner, on Netflix
Netflix premieres the documentary series 'Secretos del deporte' (Untold). A production that dedicates five chapters to five sports stories told by its protagonists.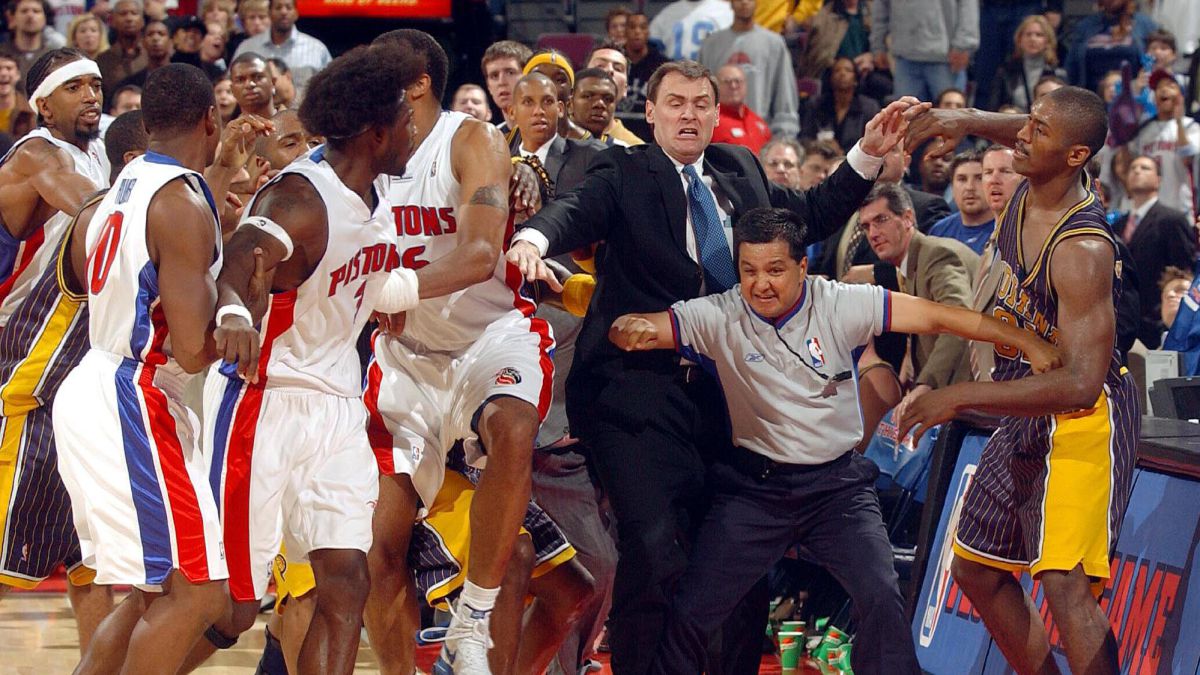 As happened last year with The Last Dance, Netflix premieres a documentary series dedicated to the world of sports and does not release all the chapters at once. Secretos del deporte (Untold) is the new proposal of the platform and the first installment is already available, the remaining four will be released in the next few days.The first chapter tells the story behind the great fight between the Detroit Pistons and the Indiana Pacers. It was November 2004 and at the edge of the end of the game a fight broke out that would start between the players and then move on to the fans. Over an hour, the protagonists of both teams, as well as journalists and fans, tell how they lived that night. Former players Jermaine O'Neal, Stephen Jackson, Ron Artest (Metta World Peace), Reggie Miller and Ben Wallace participate in this installment.
The Caitlyn Jenner story will be the next installment in the Secretos del Deporte docuserie. The former athlete tells how her identity change began and the evolution of her sports career. This chapter will be available soon. The other protagonists will be boxer Christy Martin, former tennis player Mardy Fish and the Danbury Trashers hockey team.
Photos from as.com