The champion, and his audience, today return to the Metropolitan
Atlético return to play in front of their fans one year, five months and fifteen days later. Kondogbia of central, his plan behind. Scribe has the BBC.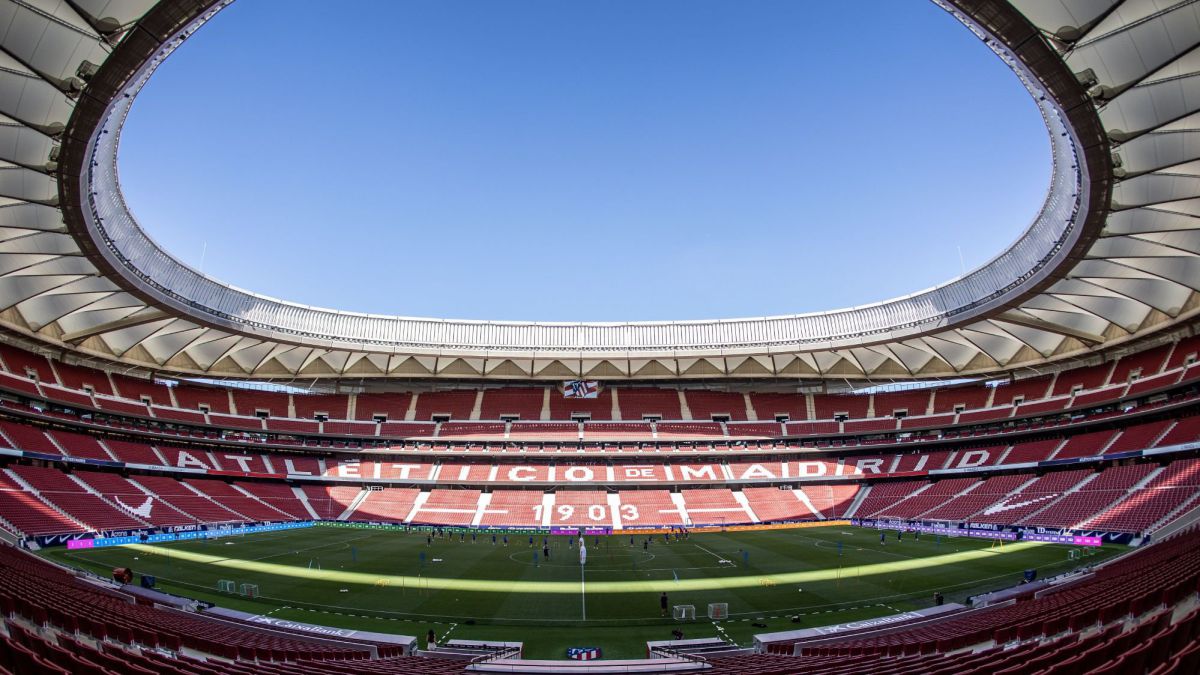 The last time was March 7 and the world had already changed forever, although it was not yet aware. That afternoon, one of the last of life before, Atlético drew against Sevilla, in a packed Metropolitan that a week later closed, like everyone else at home, trying to contain a pandemic that has left so many absences, masks and vaccines , which turned its 68,456 seats into a sea of red chairs, in which football continued to be played, but without what its soul, its people, its fans gave it.In that last game in which there was, at Atleti's home, it is curious, Llorente was still hardly anything, Anfield had not passed, the last Atleti League was in 2014. Today, one year, five months and fifteen days later, he keeps the last one, the one from 2021, in his museum and Llorente has just renewed what the 14th shouts behind him, legend. Today, a year, five months and fifteen days later, 21,345 will be the lucky ones to return first, with distance, masks and restrictions, but to return, the verb that I most wanted to combine football again in this long time (the game continues live on As.com) .
Yesterday Simeone, like every season, before the first home game, took his boys to exercise for the last time there, before receiving Elche. So that, among other things, newcomers like De Paul get used to its margins. Except that in the matches there was a rival, in the last year and a half they have not differed too much from the sessions, with the voices of one another being heard everywhere in the sea of red chairs. Today the public will cover them. An audience with a lot to celebrate in front of that photo: Atleti has been champion and they are still there. Nobody wants to leave this Atleti anymore. The man in black proudly repeats it.
Kondogbia in front of the BBC
A Simeone who thinks of Kondogbia to cover the hole from the red to Hermoso on the 1st day and continue with his drawing: three men behind. Its space in the center could be filled by the new one, that De Paul on whom so much hope is placed. They are the main changes that Cholo meditates in his eleven against an Elche that worked against Athletic and that can make Escribá repeat. With three center-backs and two lanes too, how many points and credits he has given him. With classics like Fidel and Mojica, the arrival of Benedetto turns his lead into the BBC (with Boyé and Carrillo). Although, against the champion, the plan may be to be well retired back. With the memory of a penalty, that of Fidel to the stick, which could have changed the history of LaLiga in the past, the one that Atlético won and that 21,345 lucky people today will not stop applauding.
Photos from as.com