The big day arrived for Mbappé
Real Madrid expects to close the transfer of the Frenchman today. PSG has until 6:00 p.m. to respond. The offer continues at 170 million and ten for objectives.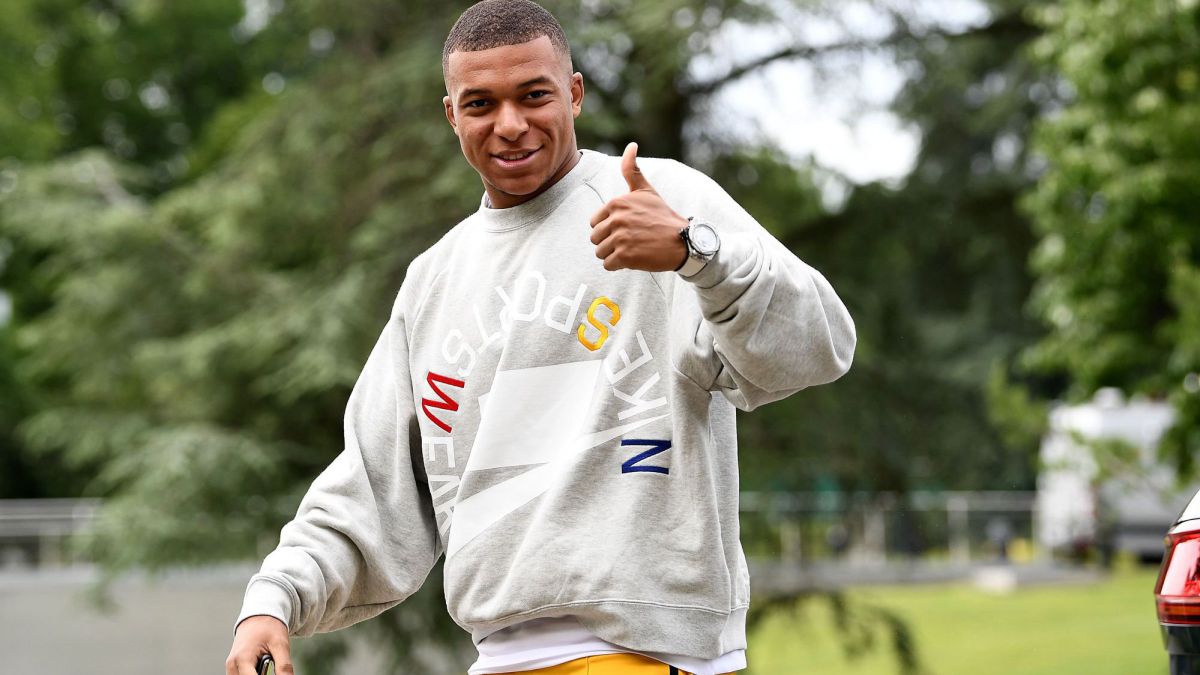 The day has come to find out whether or not Kylian Mbappé will play the 2021-22 season with Real Madrid. The transfer market, both in France and in Spain, does not close until 11:59:59 p.m. on Tuesday, August 31, but Madrid does not want a last-minute operation or rush; the last such experience, with David de Gea, did not go well, although the white club always blamed United for that interrupted transfer. To heal in health, Madrid transferred to PSG that has until 6:00 p.m. this afternoon (as El Chiringuito announced) to send an official response to the white club in relation to the second offer for Mbappé, which Madrid expects to be the definitive one: 170 million fixed and ten more for objectives that are very easy to fulfill.
Madrid started its attempt to sign Mbappé last Tuesday, with a first offer of 160 million euros. From the club they considered the proposal very generous, in view of the fact that Mbappé only has one year left on his contract and therefore it would arrive without transfer cost in July 2022; PSG was also surprised by the high amount of the offer, despite which it was rejected, publicly and privately.
Madrid expected rejection and raised the bet to 170 million fixed and ten more variable, an offer to which PSG has not spoken. At the white club they trust that time is on their side, because every minute that PSG does not accept the proposal, Mbappé is closer to leaving the French team for free. But there is a commitment with the footballer to offer a good agreement to PSG in exchange for his transfer and, if this does not come to fruition, Madrid already knows that the forward will arrive in a year with no transfer cost (yes, we will have to deal with a good transfer bonus and several commissions).In any case, Florentino Pérez is determined that Mbappé will be the cornerstone on which the entire Madrid project will pivot in the next decade and he does not want to leave anything to chance. In a year many things can happen (injuries, a disaster on the part of the whites that makes the player rethink his priorities, the interest of other teams until now hidden ...) and if there is the option of bringing him to Madrid, it will be done .
Mbappé, like Zidane and Cristiano
Experience with other high-cost signings, like Zidane or Cristiano, shows that these types of operations, if they work in sports, produce an undoubted economic return and end up being cheap. The example of the signing of the Portuguese is the clearest: the 96 million it cost caused controversy, but he ended up playing for Madrid for nine years, scoring 450 goals and winning four Champions League, strengthening the Real Madrid brand like never before.
Obviously, if PSG responds on Tuesday, Madrid will continue to consider the operation, but not to sit down to negotiate a new figure, but to close it soon. The transfer is one of the complicated ones and the white club wants to do it with all the guarantees.
Meanwhile, the player is still waiting for PSG to agree to transfer him. Yesterday it was confirmed what was already anticipated on Saturday, that he would travel to Reims to play the PSG game in Ligue 1, in which he entered the starting lineup of Pochettino, accompanying Neymar and Di María in the attacking trident. He was the best player on his team, scored the two winning goals (0-2) and played all 96 minutes. He left with signs of pain in one of his ankles after a hard tackle.

Photos from as.com