The Bidaideak offers to incorporate and host Bayat
She has been in a wheelchair for more than 20 years after being hit by a Taliban missile. She has asked for help to flee her country like thousands of women who fear for their lives.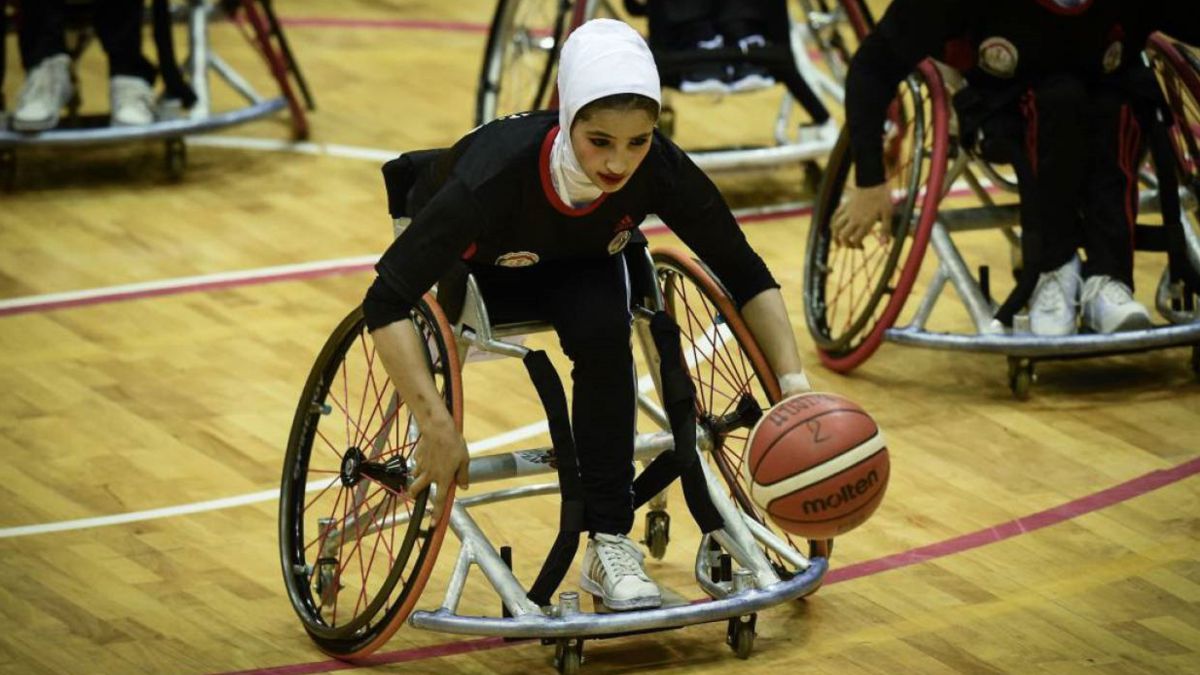 The Bidaideak Bilbao BSR has communicated "its full readiness" to incorporate the Afghan player Nilofar Bayat, who has asked for help to flee her country as well as thousands of women who fear for their lives since the Taliban took Kabul and controlled the greater part of Afghanistan.
The president of the Basque club, current league champion, has already transferred his request to the International Wheelchair Basketball Federation and to the Spanish Basketball Federation so that the captain of her country's team "can reside in Bilbao" and play in the Bidaideak next season.
The Bilbao entity today began the procedures to send Bayat its incorporation proposal and, "once accepted by it, undertake the expatriation of the player." Nilofar Bayat has been in a wheelchair for more than 20 years. She was an Afghan girl when a Taliban missile hit her. But in recent years nothing and no one has stopped her desire to prosper and grow as a woman.
Bayat has gone to university, has worked and is a true phenomenon of sport in his country. Not for nothing is the captain of the Afghanistan wheelchair basketball team. Up to now. The Afghan athlete has been interviewed in 'Hour 25' after the day of chaos and uncertainty that has been lived in the capital of Afghanistan: "We have lost everything. Everything we had worked for and achieved in these 20 years. It is clear to everyone that there is no future for women in Afghanistan because the Taliban will follow all the rules that they followed before: they will not let women leave the home and be part of society. They will destroy everything we have made and built in Afghanistan during these 20 years. It is very hard to rebuild all the provinces again, it is very difficult to rebuild the houses of the people that they have destroyed. Here in Kabul there are many people who have come from other provinces and now they have nowhere to live. and they have nothing to eat. Many are now on the streets and it is not easy to quickly and easily rebuild everything they have destroyed. They have destroyed everything. Of course they have destroyed everything we had achieved and for which we had fought so hard: that I was able to study at the university, that I was able to work or that I was able to play sports ".
Gema Hassen-Bey asks the Spanish government for help
Paralympic medalist Gema Hassen-Bey has launched a message of help for Spain to welcome Afghan athletes who are experiencing a situation of horror after the Taliban have taken control of the country. The Spanish athlete has used her social networks to ask the Spanish government for help, as well as dissemination to the media.
"I appeal to you to please help these fellow Afghan #paralimpicas to reach our country so that they can continue their sports careers with us," Gema Hassen-Bey wrote on Twitter, citing the account of the Ministry of the Presidency, to that of the Ministry of Equality, that of the Ministry of Culture and that of Tourism and Sports of the Community of Madrid, among others.

Photos from as.com