Benzema's double, Hazard's heel assist and Bale's new attitude suggest that a new trident can be forged with a goal ...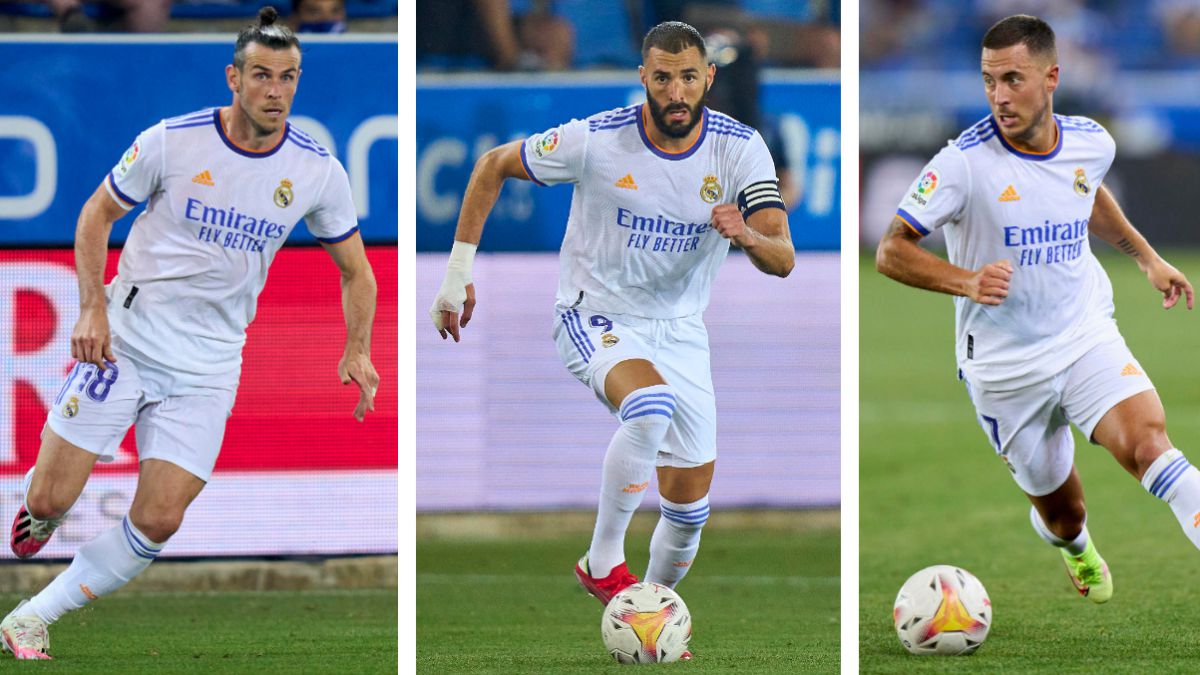 EI Madrid tuned its great European hits of the last decade to the sound of the BBC (Bale, Benzema and Cristiano) and since then it has been searching the dial for another trident that manages to intimidate its rivals. You may have found it, against all odds, in the 'new' BBH: Bale, Benzema and Hazard.
Karim's double, Eden's heel assist and Gareth's change of attitude in Mendizorroza invite this. BBH sounds like an eighties bicycle brand but if something brings, even on paper, it is a goal. Benzema has multiplied it (he has gone from contributing 19% of Madrid's goals with Cristiano to 38% without the Portuguese), Hazard has subtracted it (from 21 goals in 2018-19 with Chelsea to his Pyrrhic five goals from white in two years) and Bale brings him fresh from London (16 goals in 34 games last season at Tottenham) .
All this while the Mbappé soap opera has not yet been resolved, which could give a complete turnaround to the white attack. It is not known if anticipating that possible arrival, but Karim (who does not stop winking at his friend Kylian) is seen in an interview on RMTV doing something great: "We have made history and I think now we are going to make history again."
Caution for your medical history
But theory is one thing and practice is another. Hazard and Bale hold a caution sign above their heads. The Belgian is responding well ("The ankle is out of my head," he insisted after the debut in Vitoria) and Gareth's preseason has passed without incident, but the Welshman's history of muscle injuries (especially in the solos, up to thirteen ) is terrifying. More than its ability to unbalance rivals, the big question is its durability. If they will have time to curdle together with Benzema without the ghost of injuries appearing.
That is why Ancelotti is racking his brains to get more of the rest. Not only with Asensio's change of position, but also getting more out of Vinicius and Rodrygo. They start from behind, but they are forced to be plugged in because they will have enough minutes from the bench. The BBC scored 730 goals during their time together (450 Cristiano, 192 Karim and 88 Bale), something practically impossible to repeat, but now it is the turn of this BBH.
Photos from as.com