The Barça gets into a mess with the numbers
To date, he only has two released, 10 and 25, while there are two players, Coutinho and Mingueza, who have not yet been assigned a number.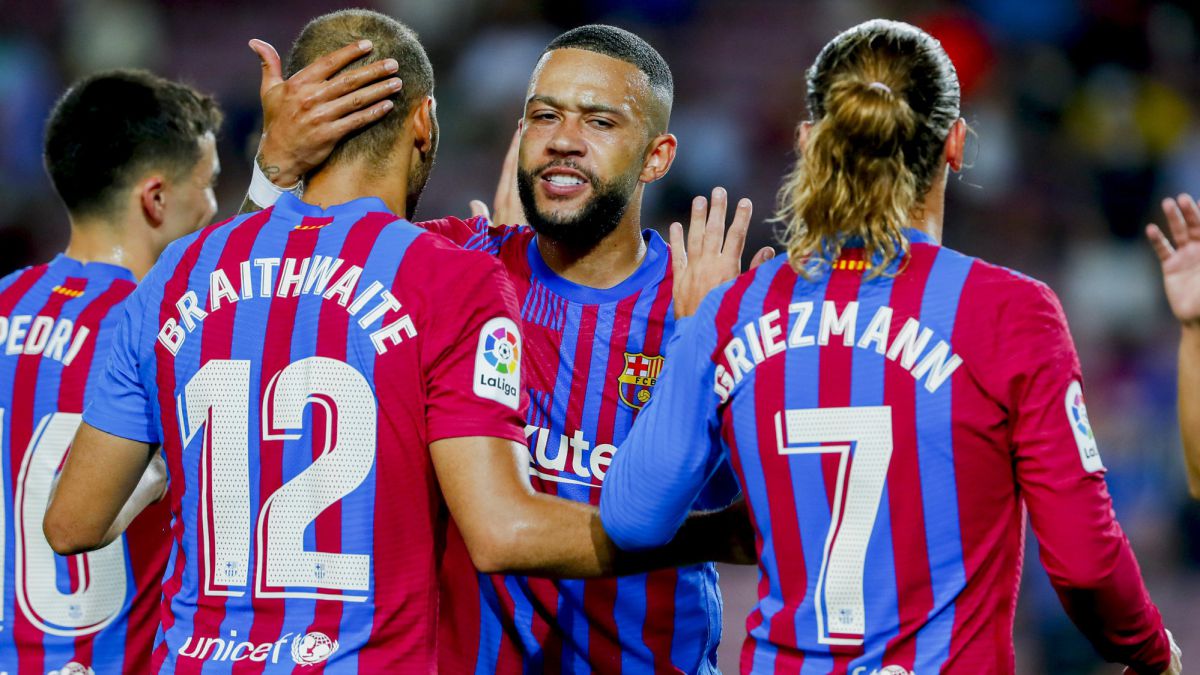 FC Barcelona has to resolve another important mess within the squad before August 31: the players' numbers. In fact, as of today, the numerical order, from 1 to 25, corresponding to the players with a first team card, would be practically closed, with only two free numbers: 10 and 25. A serious problem if we have in Note that nobody is willing, in principle, to appropriate Leo Messi's number, so then we would be talking about only one free number, 25, a number generally associated with the third goalkeeper.
This situation becomes even more relevant if we take into account that there are two players in the current squad -Philippe Coutinho and Óscar Mingueza-, who for one reason or another, are not owners of the number right now. In the LaLiga premiere against Real Sociedad, it was Albanian striker Rey Manaj who appropriated the number 14, which the Brazilian had worn until now, while the homegrown defender will have to get rid of the 28 that he wore last season, and that now Nico González wears, having a record from the first team.
It is evident that both Coutinho and Mingueza are waiting for some casualty to take place to finish choosing a number. As AS has learned, Philippe would have in mind to take the 8 from Miralem Pjanic, while Mingueza is confident of being able to take the 23 from Samuel Umtiti. But as long as these two casualties are not confirmed, the numbers continue to have an owner.
It is also true that in the case of Coutinho he could even recover 14: Manaj did not play against Real, a circumstance for which the number still does not belong to him officially, but Koeman in principle does not plan to make changes.Another who will also be in limbo, if there is no casualty or if the club finally does not find a solution, is the youth squad Álex Collado. Right now he would not even have a choice of number and in the event that only those of Umtiti and Pjanic are released, the only possible option would be 10, a number in any case that would not be a novelty for him, since he wore it in the subsidiary.
Who has already definitively ruled out 10 is Kun Agüero, who confirmed, through social networks, the number 19, while the Olympians Pedri and Eric Garcia, will have 16 and 24, respectively. The canary retains the number of last year, while the youth squad picks up Junior Firpo's number.
For his part, Ansu Fati goes from 22 to 17, which had left Trincao vacant. Now the 22nd will be owned by Emerson Royal. Braithwaite picks up the 12 from Riqui Puig, who now wears the 6, while the 9 has fallen to Memphis. The rest of the numbering is maintained compared to last season.
Photos from as.com