Tension between Kane and Levy: a broken promise
The situation is entrenched. The City is willing to offer more than € 120 million fixed plus another amount in variables to bring the operation to almost 150 million.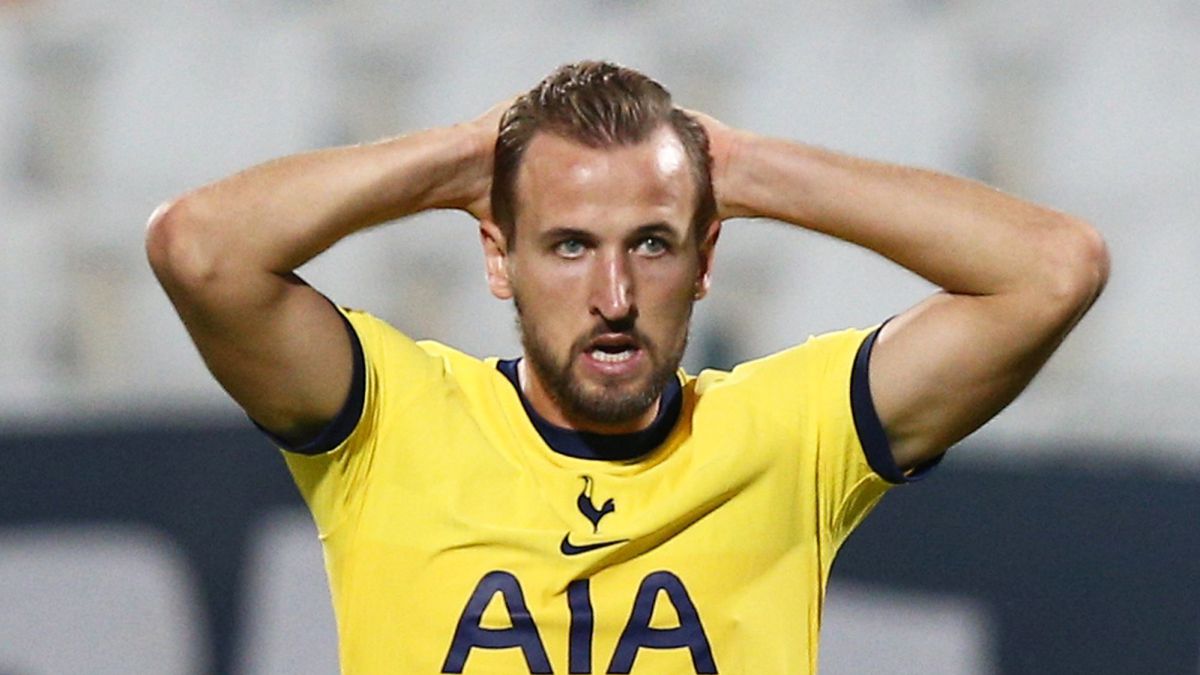 The soap opera by Harry Kane is not over. There are two weeks until the transfer market closes and the English forward has finally returned to Tottenham training after his holidays. He has, yes, disappointed with his club and with Daniel Levy. Kane wants to sign for Manchester City and made it known to Spurs at the end of last season. The unwritten agreement between the two parties said that if Tottenham did not win a title or did not qualify for the Champions League, they would negotiate a transfer that would satisfy everyone. Despite a good start with Mourinho on the bench, the 'Spurs' fell apart and did not achieve either of the two goals set for the 2020/21 season.However, the situation remains stagnant despite efforts by Manchester City and the player himself to reach an agreement. Pep Guardiola's team is willing to offer more than 120 million fixed euros plus another amount in variables to bring the operation to almost 150 million. These amounts are not enough for Levy, who has priced Harry Kane at 175 million euros (150 million pounds). The 28-year-old footballer signed a six-season contract in 2018 but, according to the English press, he has not been happy in the last 18 months.Before the European Championship dispute, and believing that he had the green light to put himself on the market, Kane gave an interview on Sky Sports where he expressed his intention to leave Tottenham. The forward is still the club's highest paid player, by far from the second, but he has not won a collective title in all these years despite being one of the best players in Europe and, among other things, the top scorer in the club. Premier League in three different years (2016, 2017 and 2021) .
As published in the Daily Mail, Kane and his entourage are disappointed because they believe that Levy has failed to fulfill his promise to negotiate his departure and that has influenced the Tottenham fans to change their opinion about the English striker, whom they have adored and protected since his years in the quarry.
The next obstacle is the return to the pitch, as Tottenham plays this Thursday a match against Paços de Ferreira corresponding to the Europa Conference League playoff. Although Kane is registered, the Daily Mail itself has explained that it is "unlikely" that he will travel to Portugal with the rest of his teammates, so the duel against Wolverhampton this weekend is a more realistic date for it to occur. his return.
Photos from as.com