Tangle with Rodrygo's bib
The Brazilian is listed on the LaLiga website with 16, but on the club's website he maintains 25, which has worn his first two years in white.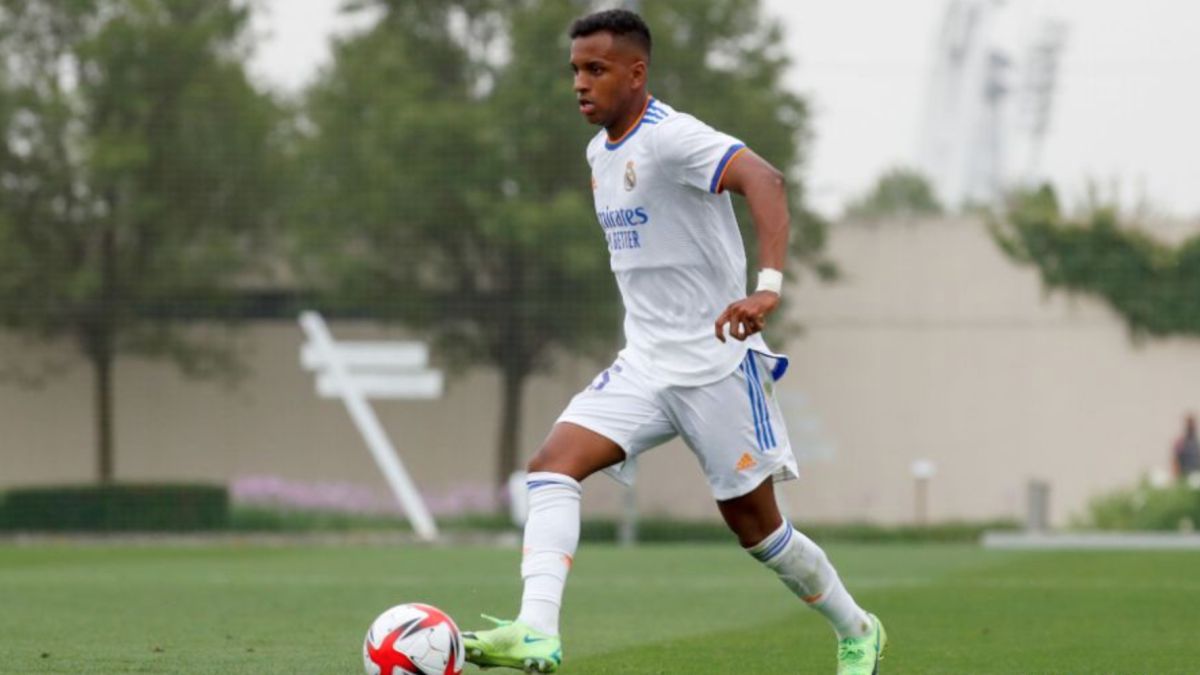 Rodrygo Goes (20 years old) has shown Carlo Ancelotti that he is ready to be important this season. He has been one of the most outstanding players in the preparation that the white club has made, especially in the two official friendlies played. Against Rangers, in Glasgow, he played 69 minutes and scored a great goal after a big cut and a better definition. In Austria, against Milan, he spent 60 minutes on the pitch and left several flashes of quality, despite the fact that he was not entirely successful in the last meters.
His magnificent preseason has not gone unnoticed in the coaching staff, who has surprised with his quality and speed with the ball. Also its great medium and long-term projection. In addition, Ancelotti wants his team to be vertical in the last meters, and the player born in Osasco, Sao Paulo, perfectly embodies that desire, as he has shown in the two preparation tests. His good performance gives him options to start as a starter next Saturday against Alavés.
Rodrygo's goal this season is to increase his role in the team. Last time, under the orders of Zidane, he added 1,298 minutes, a good amount considering that he was injured for two months. Now he wants to increase that number and be a more common alternative in the attack. Also that of goals, with the idea of helping the team fight for all the titles.
Meanwhile, LaLiga tangles with its number. On the official website of the competition it appears with 16, but in the club's it maintains the 25 that has worn its first two years in white. As AS has learned, it has not yet been decided, and it will be in the first game against Alavés when it becomes clear, since all those who are assigned a number must stay with it by law.

Photos from as.com