While Paris waits in ecstasy for Messi's arrival, Laporta and the player feel helpless in the hangover from their toughest day. One could not lighten the squad and the other is still absolutely disappointed.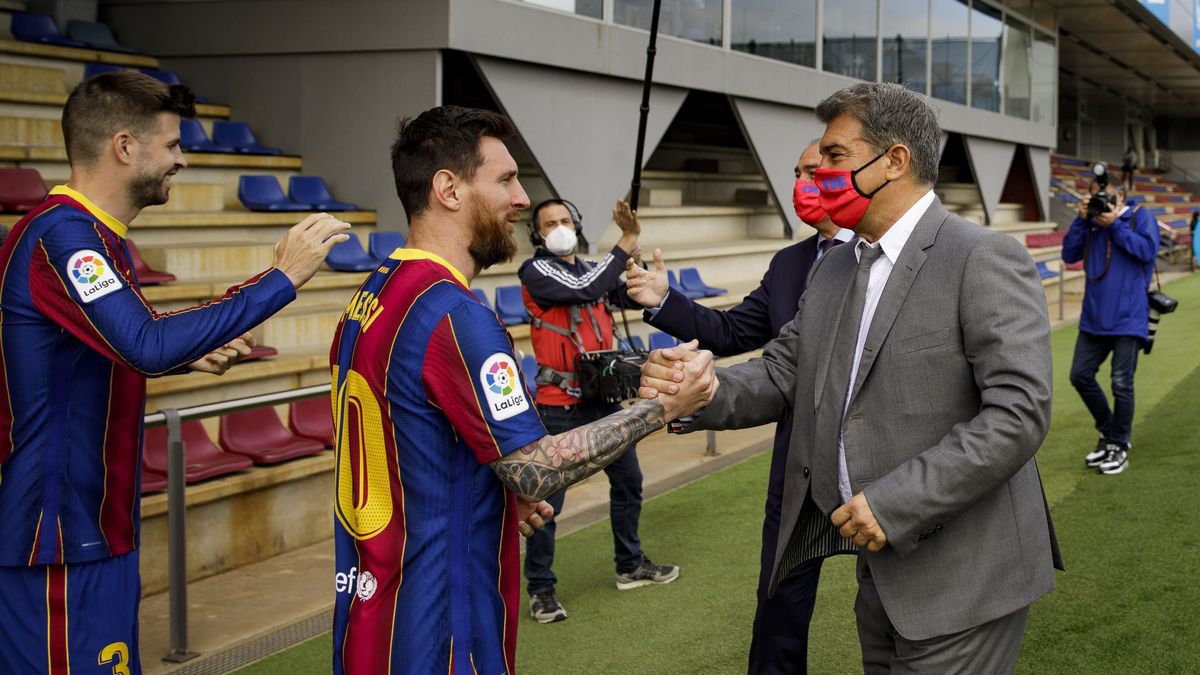 The day after Leo Messi's devastating press conference in which he tearfully confirmed his goodbye to the club leaves a landscape of frustration in Barcelona. Two protagonists, Laporta and the player, powerless in the face of the situation in a state of mind that contrasts with the illusion with which Paris awaits the Argentine star.
While PSG fans stood guard at the airports of the French capital and at the door of the Parc des Princes and Leo was still at his home in Castelldefels reviewing the draft contract that the Parisian team has sent him, Barcelona fans continue to wonder how it has been possible to get to this point. A question and a feeling shared by the two main actors in this plot: Laporta and Messi.
To understand what happened this weekend and what has resulted in one of the most resounding and inexplicable failures in the history of Barça, obviously, we must go back to the management of Bartomeu, who has left the club at the gates of the bankruptcy. In fact, for many economists, if instead of talking about a football club we were talking about a regular company, it would have already closed. But in addition to the "disastrous and calamitous" inheritance of the previous board, as defined by Laporta, it is also necessary to go back to the early hours of March 17th.
That night, at a notary's office on Barcelona's Diagonal, Laporta obtained the endorsement that allowed him to be president at 2.52 hours, after the resignation of Jaume Giró, strong man of his candidacy in the economic field, who was replaced in extremis by Eduard Romeu, from José Elías's Audax company, who appeared as the savior of the project.
Audax and Elías contributed the money to guarantee that many elected executives could not contribute and their monitoring of the accounts is beyond sentiments.
This situation, supported by the rigidity of Ferran Reverter, the club's new CEO, was coupled with the inability to reduce the salary mass. From the club they recognize that Laporta admits that he has not managed to sell to big names or that many established players will lower their salary. An impotence and frustration that matches the feeling of the player, whom Paris waits for, but does not understand anything
Photos from as.com