Tabárez explains why Cavani was not called up
The Uruguayan coach affirmed that not having the striker is part of a "strategic decision" that will be beneficial in the long term.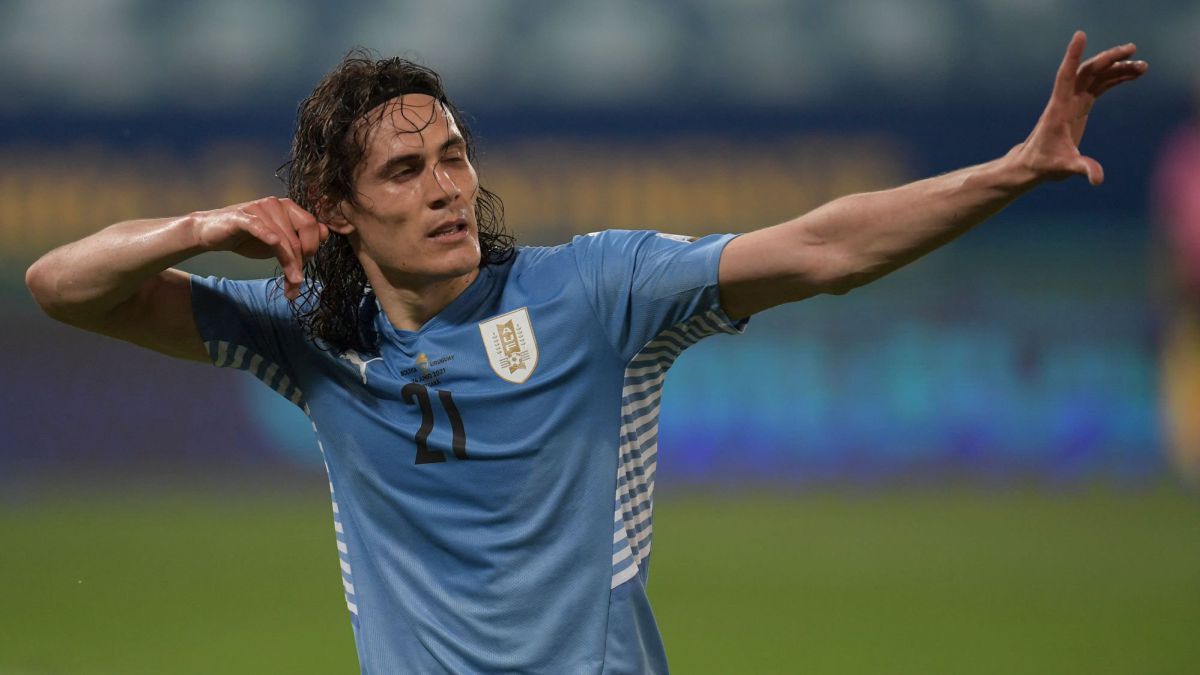 Oscar Tabárez addressed the media at the press conference prior to Uruguay's call on this triple playoff date, where one of the most recurrent themes was the drop in the call of one of the pillars of the absolute during the last decade, Manchester United striker Edinson Cavani.
The Uruguayan coach has argued to the press that this decision has been made in a general way between the player and the coaching staff, and in his own words, he has said that it is a "sports strategy" related to the attacker's state of form. "He withdraws from his team, from his activity, the panorama that he would have presented us would be the loss he has gained from the improvement of his form, he just played the first minutes since he played the Copa América, that would lead him to be relegated in the possibility to be part of the squad that continues to compete in the Premier League and by October he would surely have to return practically without playing for his team, "said Tabárez at a press conference.
Since the elimination of the Copa América in Uruguay, which occurred almost 2 months ago, Cavani has only played about 40 minutes against Wolves last Premier League match, some data that makes us understand the player's lack of rhythm, which could be expanded in case of travel with your team, and then carry out the relevant 10-day quarantine required by Great Britain for people arriving from destinations classified as "Red Zone" in relation to the pandemic situation.
In this way, Tabárez will not count for this triple date that faces Peru, Bolivia and Ecuador, with neither of his two starting forwards: Cavani for the known reason, and Luis Suárez, who has knee problems.
Tabárez leaves an open door to count on Cavani for the next appointment in the calendar of the Uruguayan team, which will take place in October, although he alleges that it is not his final decision to have the still number 7 of the Red Devils . "Who should be in charge of these steps? The AUF, Conmebol, FIFA and I would add that representatives of the Premier's teams would have to participate, collaborate in solving the problem. It is not a matter of coaches or who pays the salaries to the players, I do not get involved in these things. Because it is also not good to hide behind decisions of the State for health purposes to avoid sports disadvantages or to take advantage of the same tenor ", argued the technician in this regard.
Photos from as.com