Taaramäe: "There is a lot of nervousness at arrivals"
Rein Taaramäe wore the Vuelta leader's jersey for the first time on Tuesday. He enjoyed the day, but he fell in the final section, already in Molina de Aragón.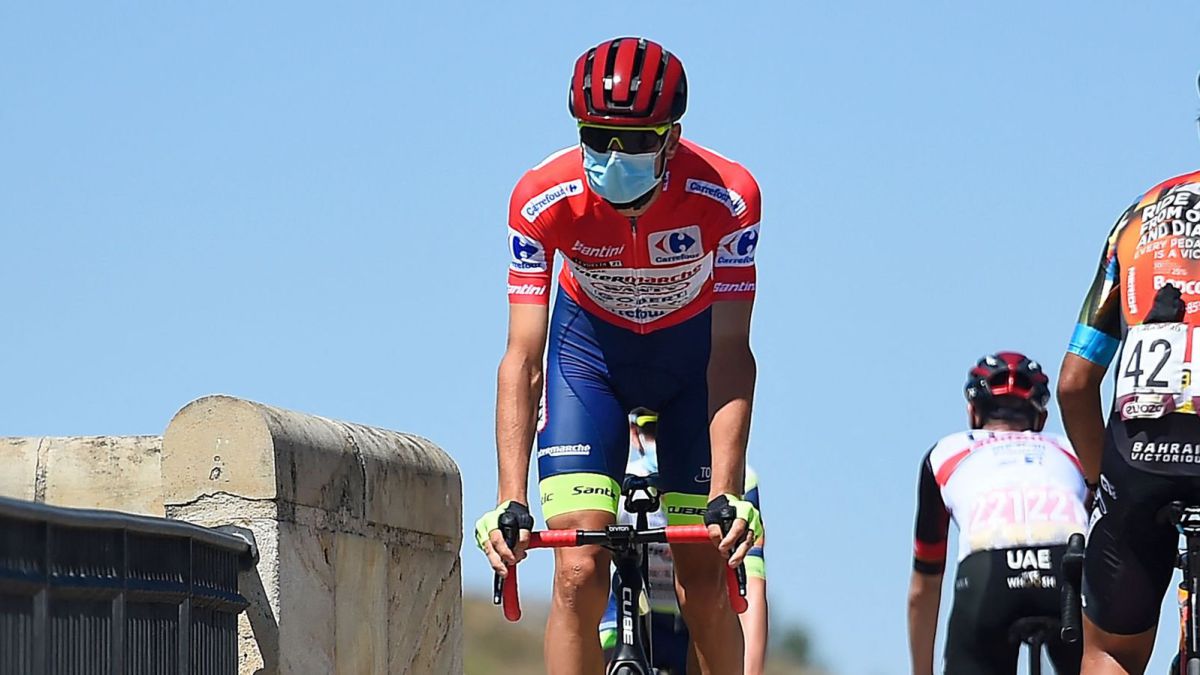 Rein Taaramäe had a big scare on his first day as La Vuelta leader, although it had no consequences. He fell with two kilometers to go, but the safety rule was applied so he kept the lead: "There is a lot of nervousness in the finishes. A partner of Roglic's made a sharp turn and I went to the ground. I do not accuse him, I know it is cycling and I did not hurt myself much. I knew they weren't going to bite my time and I took it easy. "
But what happened to the red jersey is a sign that these flat stages that are almost a novelty in this Vuelta due to their high number (four in this first week) also carry risks for the general. "All teams with well placed people try to be in front. There are also nerves in case the wind appears ", he confirmed. In fact, it is the possibility of fans that the Estonian fears the most to retain his lead. "I have decided to wear the jersey until at least the stage on Friday ending at the Balcón de Alicante, but it will be hard, you have to be very focused," confirms the Estonian, who suffered in his flesh the difficulty of these days.
Photos from as.com