Taaramäe: "I have long dreamed of leading a big one"
The Estonian from Intermarché-Wanty-Gobert dons his first leader's jersey with victory at Picón Blanco. "At 34 years old I am not going to have many opportunities like this."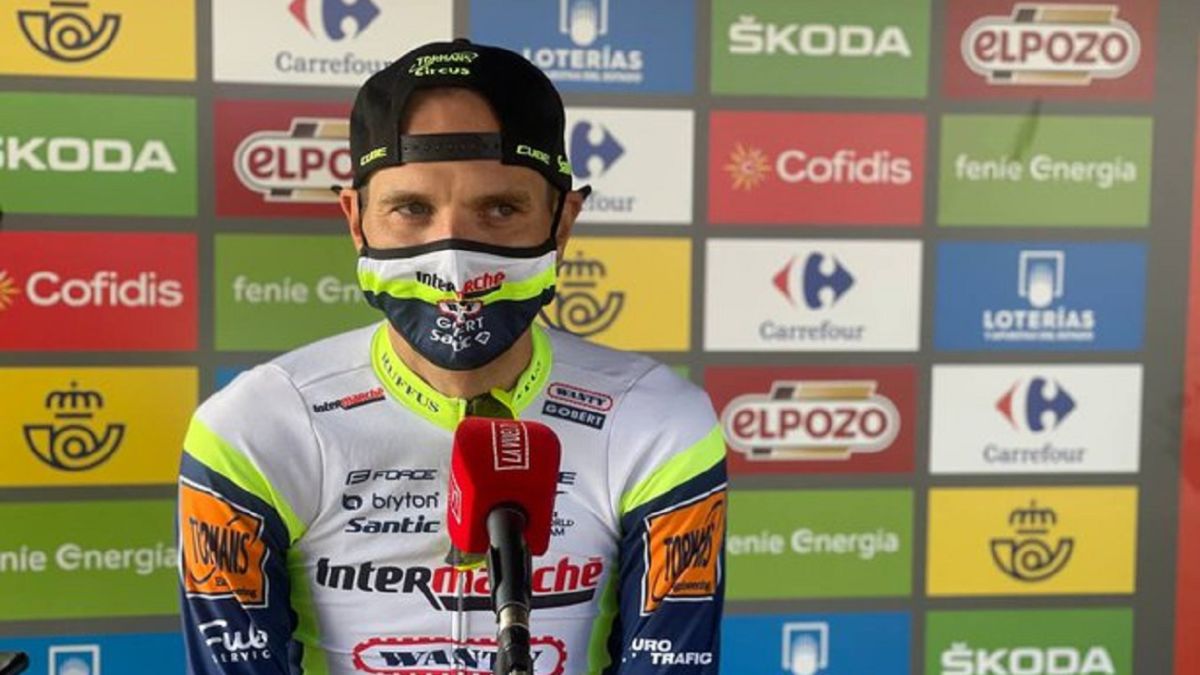 Rein Taaramäe exploded with excitement when he crossed the finish line to become the winner of the Picón Blanco in his premiere in La Vuelta 2021. The Estonian hugged his assistants visibly excited and later confirmed that the team members were the same: "They were like crazy jumping ". It was not for less, because for its formation, Intermarché Wanty, it is being very difficult to win this season. It was the fourth win of the year, although two in large places since before this in La Vuelta he also achieved it in the Giro with Taco Van der Hoorn.
For Taaramäe it is not so rare, since he is a good climber who already had a prestigious triumph in La Vuelta, in La Farrapona, although it was 10 years ago. Also another in the Giro, five years ago, and a very respectable record of 19 conquests, but what caused that emotion is that in the last five years he had only won championships in his country and, at 34, it seemed that his best time had passed. "There is a lot of work behind this and I am very happy for my family and my team," he said. He also praised his technicians: "They told me that the leak was coming, that I had to try" .
And it is that for this Estonian cyclist who excelled in lower categories (stage in the Tour del Porvenir 2008 included) and who in the beginning always had the idea that he could excel in the big ones, obtaining the red jersey in addition to the stage was a dream come true: "It was something I wanted. I was already close in a Giro in the pink jersey and I dreamed of being the leader of a great lap one day ". At last he succeeded, when it seemed that his career was no longer going to give him more joys of this draft: "It's exciting. I know that if the Jumbo had wanted to retain him they would have come for me, but this is a huge success, stage and leadership. It's a dream… and I didn't have many years left to achieve it. "
Photos from as.com