Suzuki prepares the 'magic button'
The Japanese brand was the only one that still did not have the rear 'holeshot' and will finally introduce it on the GSX-RR during the second half of the year.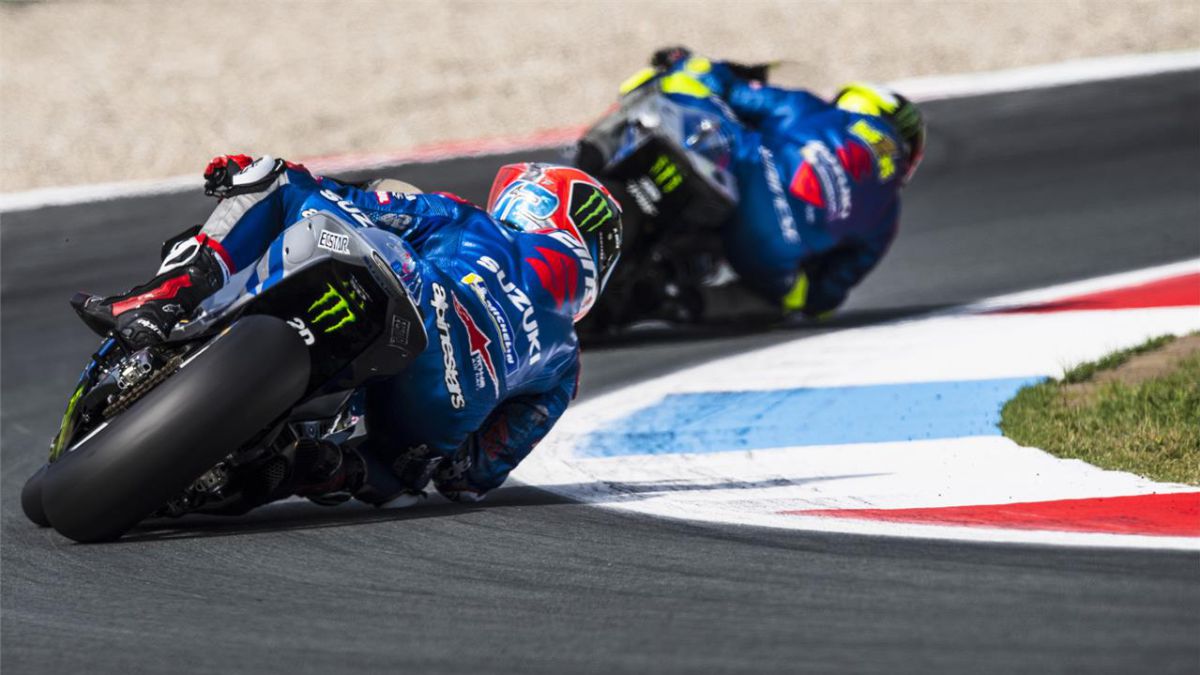 They have had to rub the lamp on several occasions, but finally the genius has granted their wish to Joan Mir and Álex Rins. The Suzuki couple, who began 2021 as a rival to beat after having won the drivers and teams championship during the previous year, did not take long to relinquish that pressure to other structures, after seeing how the results resisted more than normal. Despite the fact that the Hamamatsu pair had gained in maturity, the mount was identical to the prototype that made them champions and they were missing something: the 'holeshot'. The starting device that Ducati implemented for the first time in the 2018 Japanese GP and that just a year later, in Thailand, became dynamic to be used in addition to the start, also during the lap, ended up conditioning the performance of a GSX-RR that was the only exception to the grill.
The rest of the manufacturers had taken the lead with respect to Suzuki in this section. The improvements are essential to maintain dominance or make a small difference, and that has been the great condition of a factory that has only achieved three podiums with Joan Mir in the first nine races of the year. What from the beginning made the Spaniard feel at a disadvantage: "We are not even with the others because we do not take the holeshot. If you work and the bike does not accompany you, it is very difficult to make a difference ". Being much more precise, "Suzuki estimates that three to four tenths per lap are lost without the rear holeshot," Rins specified, and finally the time has come to alleviate the problem.
Although the team continues to emphasize having a "very balanced mount, something that was deliberately pursued when developing the GSX-RR", after having lagged behind during the first half of 2021 they are aware that they have to react. And for this the rear holeshot will be introduced in the second half of the course, predictably during the second weekend in Austria. With this device, the Japanese saddle will benefit from the geometric adaptation during the lap, lowering the rear of the machine, and with its arrival it will be prioritized above all, maintaining a balanced motorcycle that does not have notable deficiencies in any of its sections.
Suzuki technical director, Ken Kawauchi, wanted to highlight above all his pride towards the current saddle, but acknowledged that "there are always improvements to be made and the introduction of this device is one of them": "It will help our riders." From Hamamatsu they are aware that "competing in such a demanding sport means constantly developing new solutions" and the entry of this new device is in line with a team that continues to have the same ambitions as when they returned to the competition: "The constant development in the right direction is a profitable philosophy ". So much so that it will have them working during the six weeks off to come up with new solutions that "will have an effect during the second half of the season."

Photos from as.com