Stuani leaves Las Palmas alive
Girona was much superior in the second half to the Canarian team, but it lacked punch. The Uruguayan had two clear chances to give his team three points.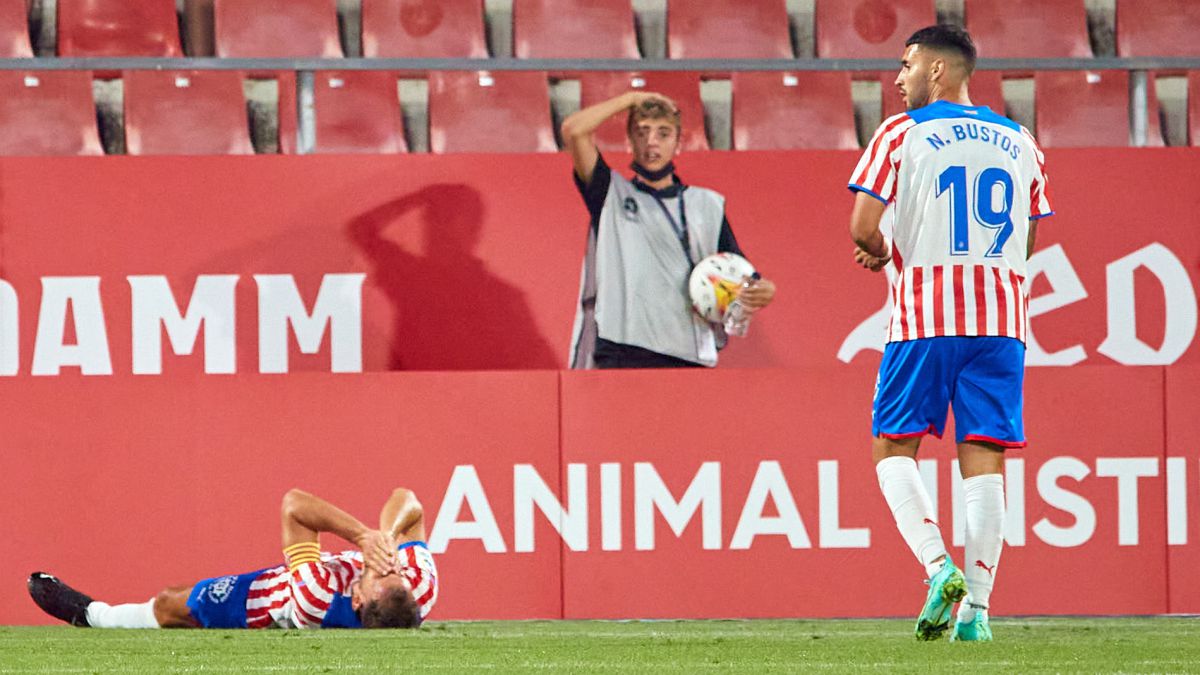 Girona and Las Palmas add up and continue, although the point harvested in Montilivi satisfies the Canaries more than the rojiblancos. And the reason is none other than Stuani showed his failing side and left Pepe Mel's men alive. The Uruguayan missed two very clear chances to give the victory to his team in a second half with clear Girona color. The positive side for both is that they continue without losing in this League. Girona have four points and Las Palmas, two.
Pepe Mel opted for a rear with three centrals to try to contain Stuani and also to be able to have greater depth on the two bands thanks to Lemos and Cardona as lanes. And he half achieved it because it is true that the Uruguayan did not play excessively during the first 45 minutes, but the first half was devoid of verticality and danger. Both teams were eager to control possession and when they did it was sterile. Apathy reigned and there was no intention to harm the rival. Michel, who gave the alternative to Samu Saiz to be able to present a greater success in the last pass, also remained in no man's land. Therefore, beyond a deflected shot by Aleix García and the unsuccessful attempts by Peñaranda, nothing.
The second half, Las Palmas started it somewhat hesitant, with errors in the exit of the ball, and this was taken advantage of by Girona to gain ground. Stuani warned in the first moments and from then on the game started one more time. The appearances of the debutants Gabri and Álex Baena and Nahuel Bustos were a blessing for a Girona that in 65 'was able to get ahead on the scoreboard. A cold sweat ran through Las Palmas as Stuani waited unopposed at the far post for a measured cross from Baena, but the Uruguayan missed. Unthinkable because he does not usually do it on such clear occasions, but his header went high. It was then that the rojiblancos smelled the blood of the Canarian bloc and even from the local bench it was heard "they are dead, give them rhythm." Las Palmas hung on the pole and endured the impossible. Ferigra had a lot of merit because, in 91 ', he took a shot from Stuani, who was alone in the small area, over the goal line. It was a want and I can't.
Photos from as.com