Spain will meet its rivals in the Windows of the 2023 World Cup
The draw is held this Tuesday (12:00) in Geneva. The Spanish team is in pot one along with France, Slovenia and Serbia.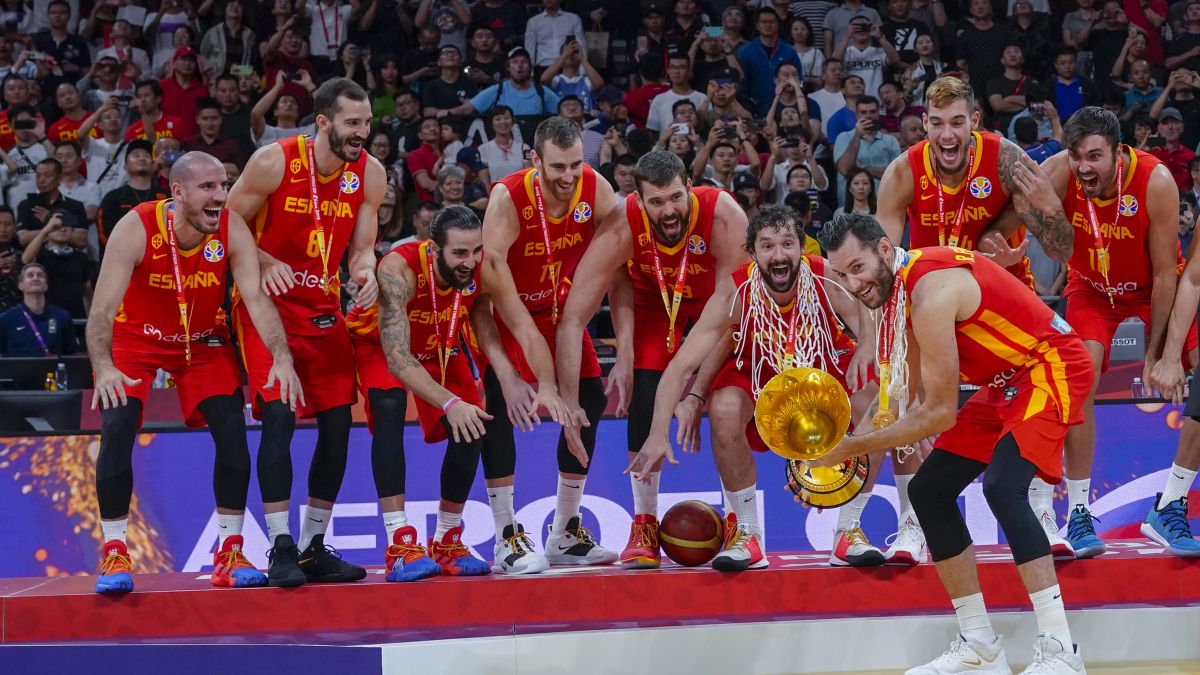 The National Team will know today in Mies (starting at 12:00 on the FIBA YouTube channel) its way to the 2023 World Cup, which will be played in Japan, the Philippines and Indonesia together. Despite the fact that Spain is the current champion, it is not guaranteed a place. Yes, Japan and the Philippines have it as organizers; Indonesia will have to be among the eight best in the Asiabasket to guarantee a World Cup ticket.
FIBA has divided the 32 European teams into eight groups according to their ranking. Spain, along with France, Slovenia and Serbia, will be in pot one and their rivals will come out of four (Croatia, Montenegro, Latvia and Ukraine), five (Finland, Georgia, Belgium and Hungary) and eight (Macedonia, Sweden, Portugal and Slovakia) .
The classification format is maintained: a total of six Windows will be played (between November 2021 and February 2023) with two games in each of them. In the first three, the National Team will face the rivals determined by this Tuesday's draw. The first three go to the next round, where they drag the results and will join the three teams from another group. Twelve teams will go to the World Cup in total, the best three from each of the groups. As in previous Windows, there will be no NBA or Euroleague players at the Windows during the club season, although Scariolo may have some reinforcements. This is the case of Víctor Claver, who has changed Barcelona for Valencia, or Ilimane Diop, now at Herbalife Gran Canaria. Although, in principle, the calls will not change much with respect to those of previous Windows (Darío Brizuela, Xabi López-Arostegui, Jaime Fernández, Rubén Guerrero, Sebas Saiz ...). The 32 European teams in the Windows
Bombo 1: Spain, France, Slovenia and Serbia
Bombo 2: Italy, Lithuania, Greece and Germany
Block 3: Czech Republic, Poland, Russia and Turkey
Panel 4: Croatia, Montenegro, Latvia and Ukraine
Panel 5: Finland, Georgia, Belgium and Hungary
Block 6: Great Britain, Israel, Bosnia and the Netherlands
Panel 7: Iceland, Estonia, Bulgaria and Belarus
Block 8: Macedonia, Sweden, Portugal and Slovakia
Photos from as.com