"Maybe something's coming from Paris ..."
The Real Madrid midfielder returned to give his vision of the present in his podcast: "Messi is certainly not a disadvantage for us ...".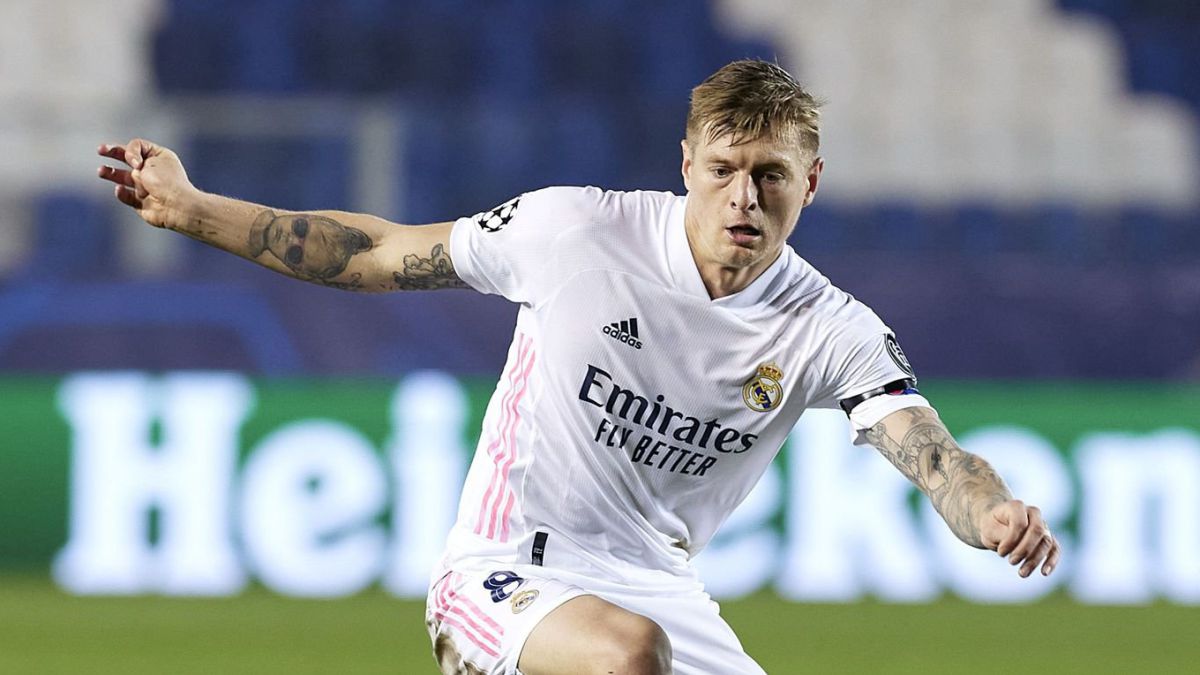 Toni Kroos has once again alluded to Kylian Mbappé on his podcast. The Real Madrid midfielder slipped a comment on the departure of Leo Messi, in which he referred to a possible arrival of the French striker. Context is key: first, celebrate that the opponent has lost a key player; later, he exposes another thought, different from the one he had already raised, and points out that it refers to the PSG player. And he closes in a forceful way: "Maybe a footballer from Paris will join us ...".
"Maybe the transfer has something good because our biggest competitor has lost his best player. Besides, this whole Messi thing is certainly not a disadvantage for us ...", says Kroos. That is to say, he refers to the Mbappé issue when saying that the Argentine's departure does not suppose any disadvantage. What's more, he adds: "And maybe even more good things will come out as a result. Maybe a player from Paris will join us ..."
This is not the first time it has been pronounced. The midfielder had already said this about the possible new galactic: "Mbappé? He is the most interesting player on the market and he is not exactly cheap. I prefer to talk about transfers that have already been completed, but, as Real Madrid always wants the best , I wouldn't be surprised. "
He also wanted to talk about Cristiano Ronaldo, although he did not comment on the rumors surrounding his possible return to Real Madrid or his departure from Juventus. He simply praised his sports career and considered him the best player of the generation: "From my time, he is a Cristiano. Of course I am partial, because he played a decisive role in the conquest of many titles" .
In comparison with Messi, Kroos speaks clearly, partly due to his friendship with the Portuguese star: "We were not only teammates, but also neighbors in the dressing room and in private. He lived next to my house. It was impressive to see how perfectionist he is. That is why it is out of my power to name Messi. "
With the new podcast of the German international, a conclusion can be drawn. There is always talk of Cristiano in the past and it is no longer publicly hidden that Mbappé is a possibility. Whether it arrives or not, the market will say. But Kroos, always brave and direct with his words, already speaks openly about it: "Messi is certainly not a disadvantage for us ..."
Photos from as.com