Simeone already has Luis Suárez, Correa, Trippier, Lodi and Nehuén
Atlético has recovered the players who participated in the Copa América and the Eurocup, as well as the central defender. Savic, Felipe, João Félix and Marcos Paulo continue with their recoveries.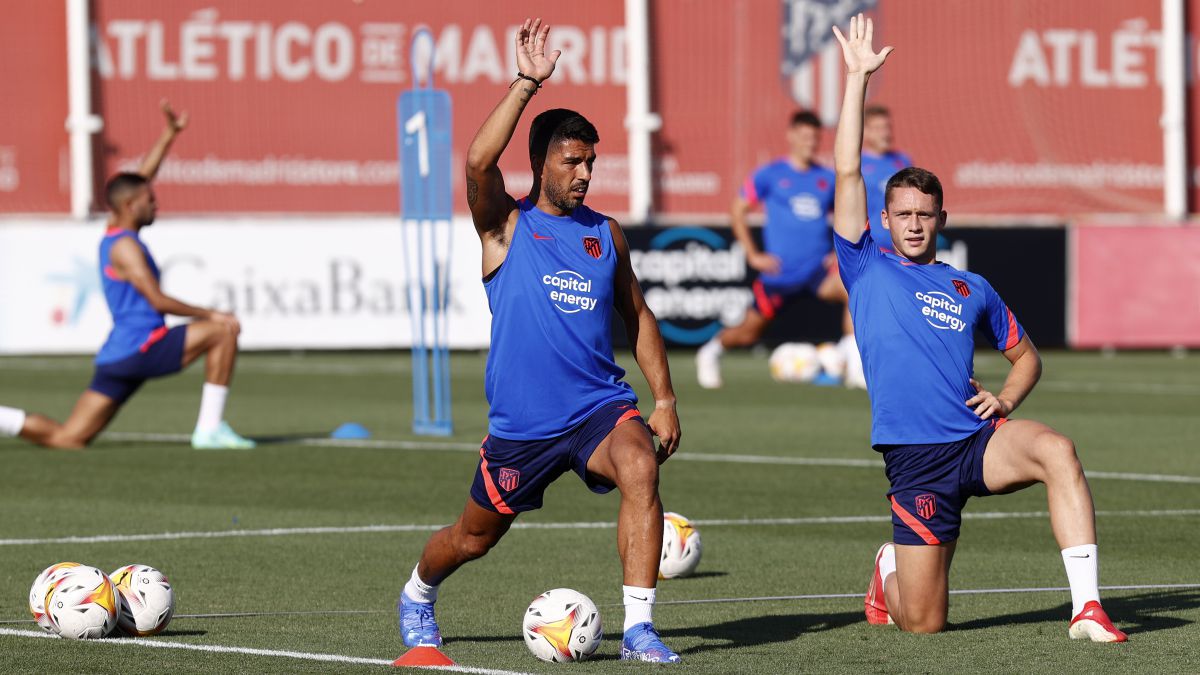 Very good news for Simeone. The Atlético coach can now count on the internationals who had not yet joined the team for the Copa América and the European Championship: Correa, Luis Suárez, Lodi and Trippier. The four have already participated in the Atlético afternoon session and will begin their particular preseason to be in a position to play from the 15th. This Monday they had a physical session, with a race on the Cerro grass, while their teammates played in another field.
Nehuén Pérez, who has been with Argentina in the Olympic Games, was also present in the work session. Five players at once that will come in handy for Cholo to build the team to face the league championship. It seems complicated that they can be in the best possible conditions for the debut (Sunday 15, visit Celta), but then they will gradually acquire minutes of competition. But they are already in Madrid. Only Héctor Herrera is missing.
For Cholo it is vital to have offensive players and the Argentine coach recovers a goal with the arrival of Correa and Luis Suárez. In these first preseason matches, Atlético has played at the top with Giuliano and Camello. And Borja Garcés also enjoyed minutes and gave the relief to his teammates. The homegrown players will surely continue to count for their coach in these upcoming commitments. Some will even have to complete the list in the first league games.
The team, however, is not complete due to heavy casualties. Savic, Felipe, Marcos Paulo and João Félix continue with their respective recovery processes from their injuries and Hermoso has just been discharged after his intestinal problem in Germany. Four footballers who also have to be very important for the rojiblanco coach during the season.
On the other hand, players like Giménez, De Paul and Carrasco could have minutes in the Carranza Trophy this Wednesday. The three have been training for several days now and could play in Cadiz. Simeone has to put together that kind of puzzle that is the league champion in this particular start of the preseason.
Photos from as.com