Sevilla steals Rafa Mir from Atlético de Madrid
The Murcian striker has finally been chosen to reinforce the Nervionenses' lead and the agreement is almost closed, as ABC de Sevilla advances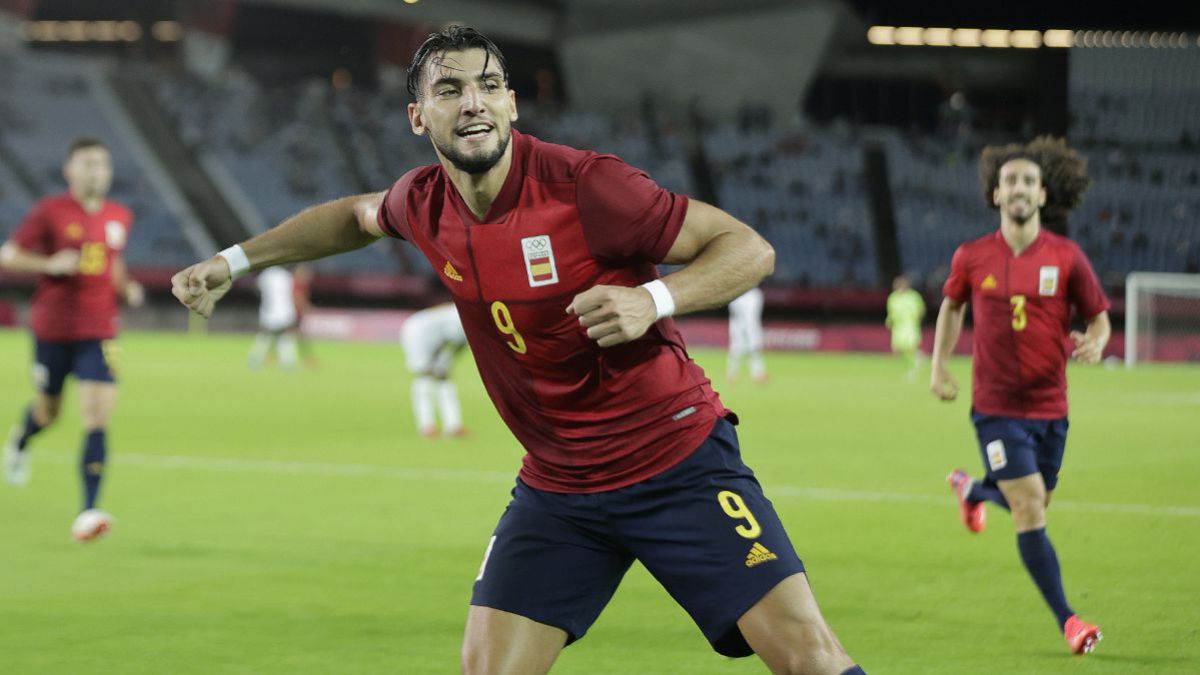 If nothing goes wrong, Rafa Mir will be the one who will finally reinforce Julen Lopetegui's Sevilla forward. According to ABC of Seville, the agreement between the Nervionense club, Wolverhampton and the Murcian striker is more than advanced, so much so that the player is expected shortly in the Andalusian capital.
The agreement will be closed for just over 15 million euros, while Rafa Mir will sign, in principle, a contract that will link him to Sevilla until 2026. In this way, Lopetegui will have the forward profile he longed for and that led the club to At the beginning of summer to bet strongly on Joselu, without an economic agreement with Alavés being finalized.
Rafa Mir is 24 years old and 1.91 meters tall. His assignment last season at Huesca put him in the showcase after scoring 13 goals in the League and 3 in the Copa del Rey. His three goals to the Ivory Coast to seal Spain's pass to the semifinals of the Olympic Games were the icing on the cake for clubs that had him on their agenda, such as Atlético de Madrid or Sevilla, to finish betting on him.
The arrival of Rafa Mir to Nervión will mean, in case it was not entirely clear yet, the departure of Luuk de Jong. The Dutchman, one of the main culprits of the sixth Europa League that appears in the Ramón Sánchez Pizjuán showcases, is waiting to be able to return to PSV.
Photos from as.com