Sergio Scariolo, after the defeat: "These players are legend"
"The moment of farewell was unforgettable. Millions of players and coaches would have given anything to share this privilege."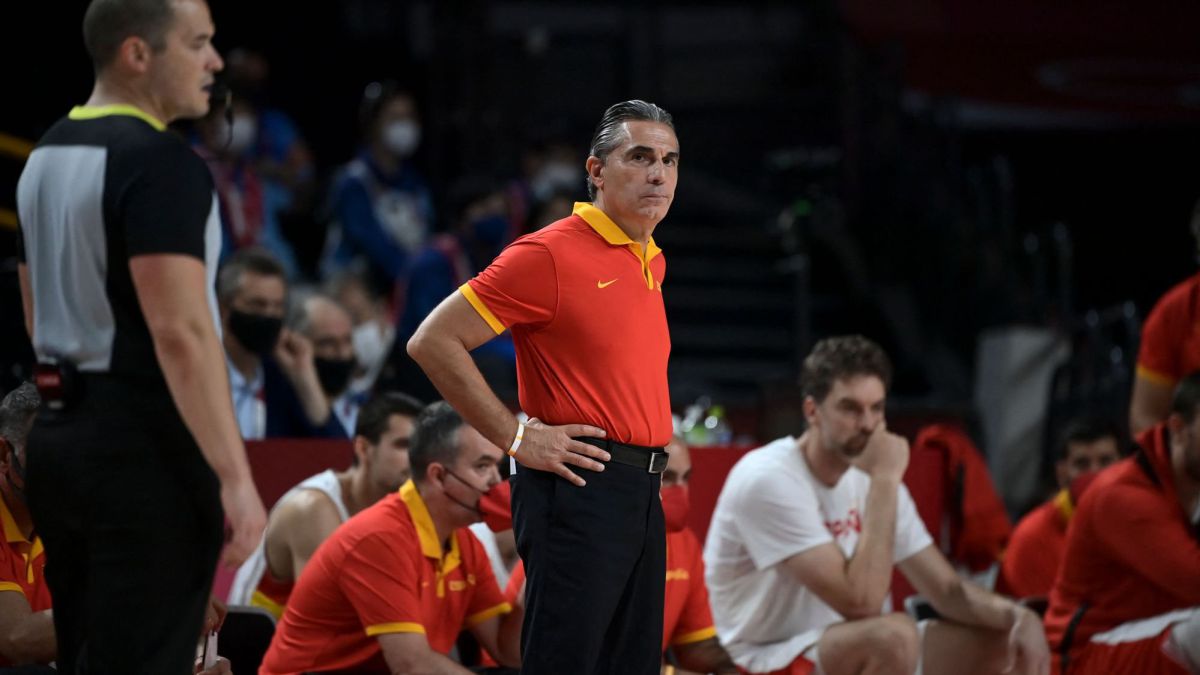 Sergio Scariolo spoke in two chapters after the defeat against the United States in the quarterfinals of the Games. First, in the press room before the international media. Then, with the Spanish special envoys. This is the compact.
What is your assessment of the match?
They (for the United States) are ten times more talented individually than any other team. But it is also noticeable that they have worked seriously and here are the results. But honestly, it's another day to be proud for our players. For what they have shown, for the way they have competed and for not giving up. We have tried to present different ways of competing, with big ones, with small ones. They have had to be used thoroughly. We all know our strengths and our weaknesses today. Not five, ten or twelve years ago, and you have to be proud. This group has given a kind of competitiveness, commitment, team.
A cycle ends
This is a time to enjoy the moment. It has been a privilege to share a wardrobe with this group of legends. Share trips, training sessions, games. It has been a pleasure for me. I couldn't even dream of years like these. And at the same time, we are prepared to continue to compete with his legacy. Hopefully young players learn from them. It is difficult to learn qualities to play, but also, they have been smart enough to learn to compete. And this is the part of this story that really makes them a legend, not only for the Spanish but for the world of basketball. We will miss them.
Why didn't Pau play the last minutes?
That would have been a very serious lack of respect. After everything he's done to recover, you can't give him a bitch like that. Cold, at the risk of hurting himself in a game at a thousand an hour. It would have been the worst thing we could have done to him and Pau deserves the best. With that example, that leadership. With humility and with an ability to do things and try to do things that he had almost never done, surely because he did not need him because of his great talent. We can only have respect and admiration for Pau. And for Marc, more of the same. You have tried everything and in every possible way. Always and during all these years. Sometimes with a more leading role. Sometimes with a less protagonist role. But always being a pillar of this team and, above all, a pillar of the competitive mentality of this team. It has been a privilege to share so many days, months, years.
A stage is finished. Are you ready for the new one?
Good. We have to prepare. We are prepared in the sense that we have been working under my personal supervision for years, in lower categories and in Selection B or Windows. The process has been going on for some time, with clear ideas on how to follow it. That's on the one hand. But being prepared to maintain a competitiveness that has gone beyond what anyone could have hoped for all these years is something else. We have to prove that. Those who arrive, those who follow ... All. We will have to understand the new role, the new way of competing for the team, of playing. And it is a challenge for everyone. For those who will continue, for those who will enter, for us who have already been planning the generational change for many years. We have spent years preparing any circumstance that might arise. Luckily, they haven't been produced as much because of the players' ability to be effective on the court. And that the same now occurs in a higher number of players, something that would be normal. But we will have to be there and measure up.
How many emotions have you seen in this wardrobe?
Yes, it has been an unforgettable moment because I have asked everyone to stay at the right time. That they did not think about what they should have done or about the game. That they lived the privilege of being part of this legend, of the pride that must be felt for having been an incredible example, in Spain and outside of Spain. It was a time to savor. Not to enjoy it, because we had lost, but the historical perspective will make us understand how many millions of players or coaches would have given anything to experience this privilege.
Photos from as.com