Sergio García asks for step
Borriol's finished sixth in the BMW, will go to the Tour Championship for the first time since 2017 and is running for the Ryder. Rahm, ninth and Cantlay wins in a crazy playoff.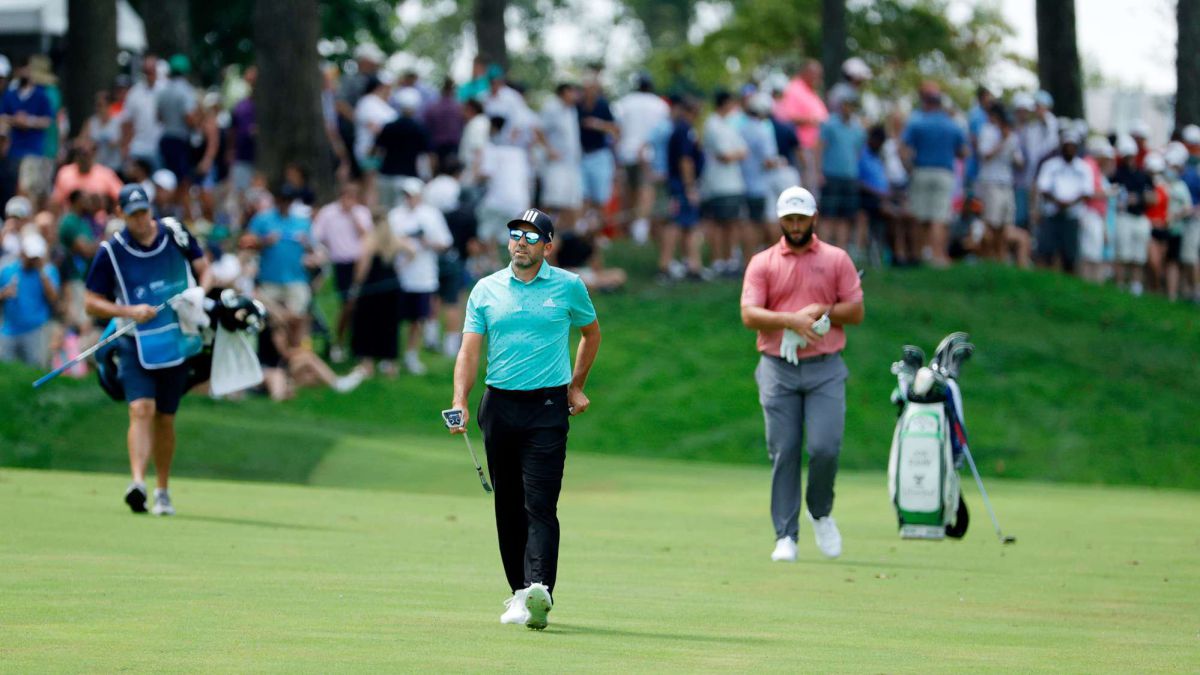 Low cards, lots of birdies, show. That's what the PGA wants in their playoffs and that's what was in the BMW Championship. All 69 players who completed the 72 holes at the Caves Valley Golf Club in Maryland (USA) did so under par, 45 of them with double digits. The one who best took advantage of the context, short and receptive field, was the American DeChambeau, who on Friday almost fell below 60 strokes in a historic round. This Sunday, however, he ended up defeated by his compatriot Patrick Cantlay in an insane playoff.
Both came out tied at -21 in the main game and turned it into a duel in the sun, alternating the leadership, returning each blow from the rival. The balance did not settle until sudden death, six holes in which there was everything. First three putts to win wasted by DeChambeau, who in the fourth threw the ball into the water and still got par. Cantlay did not take advantage. In the fifth the two searched and found the flag, with two birdies as a result. In the sixth Cantlay made a long putt and DeChambeau had no response.
Long before all that concluded Jon Rahm and Sergio García, who played together. Only Sergio managed to get close to the lead, thanks to an idyllic start: two birdies and an eagle in the top four. But a double bogey in the sixth changed his outlook. With qualification for a PGA final that had not been on the line since 2017, it was time to defend the fort. There were curves, three birdies and two bogeys. At times he was 31st in the FedEx Cup (only the top 30 travel to Atlanta), but finally the ship came to fruition: sixth with -3 to -20. And, above all, García, left the feeling that he is back for big things. For now, he has given Padraig Harrington one more reason to have him on the Ryder.
The one who has been classified for her for a long time and for a Tour Championship to which she will start fourth with -6 (Sergio, 28th, will do it at par), is Jon Rahm. The Biscayan deflated in a weekend to which he was a candidate for everything and this Sunday he was never really in the fight. He finished ninth with -2 to -18. Your chances of winning the FedEx Cup next weekend are still intact. Check here the complete tournament classification.
Photos from as.com