SER: Madrid prepares 120 million to sign Mbappé
If PSG does not accept, they would wait for the forward for next year. According to La Gazzetta, the Frenchman did not like the signing of Messi at all and will announce his future on Monday.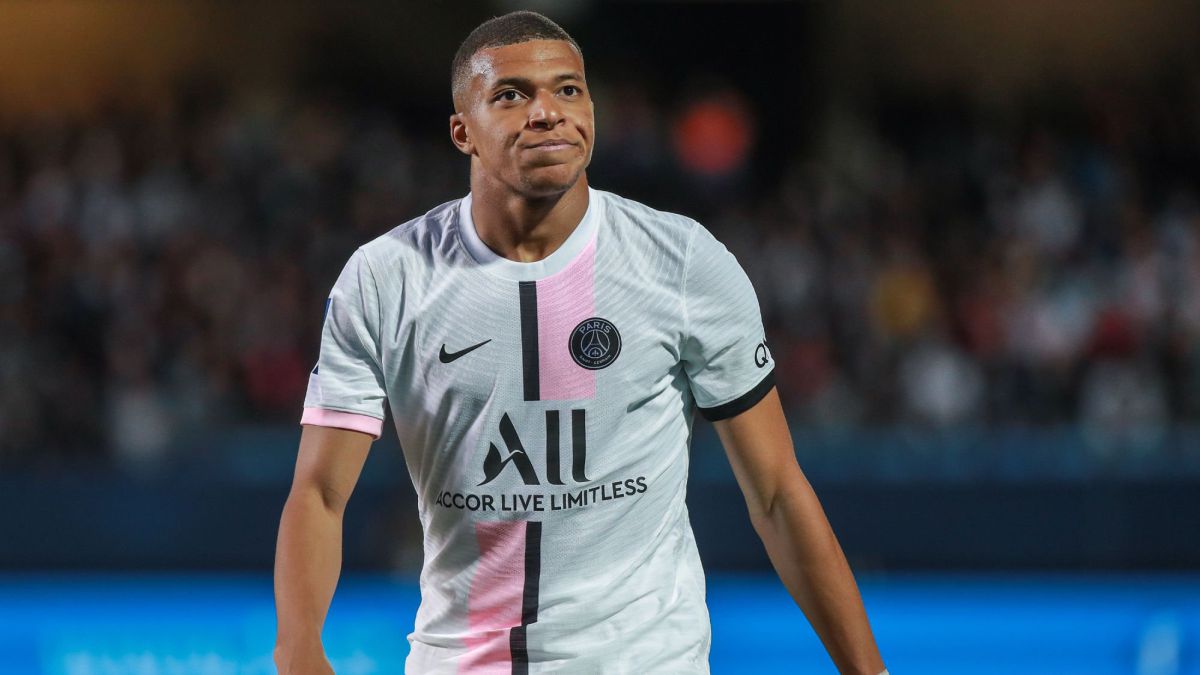 Kylian Mbappé's future is getting closer to being defined every day. In fact, as reported by La Gazzetta dello Sport, the Frenchman has decided to publicly announce his decision on where he will play next year on Monday. He has one year left on his contract, until 2022, but PSG does not seem willing to sell him this summer. However, this gesture could change things. Madrid is waiting, hoping that at some point in this market there will be an option to launch their signing.
Meanwhile, in Paris they continue to press for Mbappé to continue. The signing of Messi has clearly increased the level of the team, one of the requirements that Kylian asked to renew. However, according to the Italian media, his arrival has been counterproductive, since the French did not like it at all. His idea is to be the leader of a competitive project and now, in addition to being in the shadow of Neymar sportingly and financially, he will also be in the shadow of Leo.
Al-Khelaïfi, president of the entity, does not understand his star. On the contrary, he is dedicated to putting even more pressure on him every time he speaks to the media. Yesterday, at a press conference, when asked about Kylian, he was relentless. "Mbappé said: I want a great team. Right now, he has a great team, one of the best in the world. He has everything to continue here. I told him, he has no excuses to leave," he said. "Mbappé is Parisian, very competitive, he wanted a competitive team, I think there is nothing more competitive as a team (in reference to PSG), he has no excuses," he added later.
Minutes later, in a talk with L'Equipe, the Qatari manager said the following: "(Mbappé) He is at the center of our project. I think he has everything to stay here. I am very positive. No one would understand if he left today." in another phrase that clearly seeks to squeeze the 22-year-old player.However, his aggressive policy is not paying off. Mbappé is getting more and more tired of the pressure he receives both from his president and from other PSG workers. Nor does he understand the transfer policy, which has left him in a secondary role within the team. For this reason, he is clear every day that he will not renew and that he will end up playing for Real Madrid. It's a matter of time: this summer or next. But Mbappé is not going to fall into the trap of Paris and Qatar.
La Ser: Madrid prepares an offer of 120 million
Following what was published this morning by La Gazzetta, Cadena Ser has reported that Madrid is already preparing an offer to try to sign Mbappé this summer. According to the journalist Pacojo in Ser Deportivos, the idea is to present a proposal of around 120 million euros to PSG. It would be the only attempt that the white team would do since, if it is not accepted, they would wait for next year for the striker to arrive for free. It would be the same policy that was used to sign Hazard in 2019, a year before his contract with Chelsea ended. The Belgian cost 100 million euros.
120 million is not just any figure, and it is that the economic services of the club have estimated that it would be what the club could enter in terms of shirts, marketing, television rights and titles with the French in the team. "A month ago they were pessimistic; now they are not super optimistic, but they sense that there are many more options than 30 days ago" comments the journalist from Ser.
Photos from as.com