Sénéchal: "We had trained him, I was plan B"
The Frenchman wins the sprint in Villanueva de la Serena after Jakobsen's problems. A new sample of Deceuninck's ambition: it was the 52nd victory of 2021.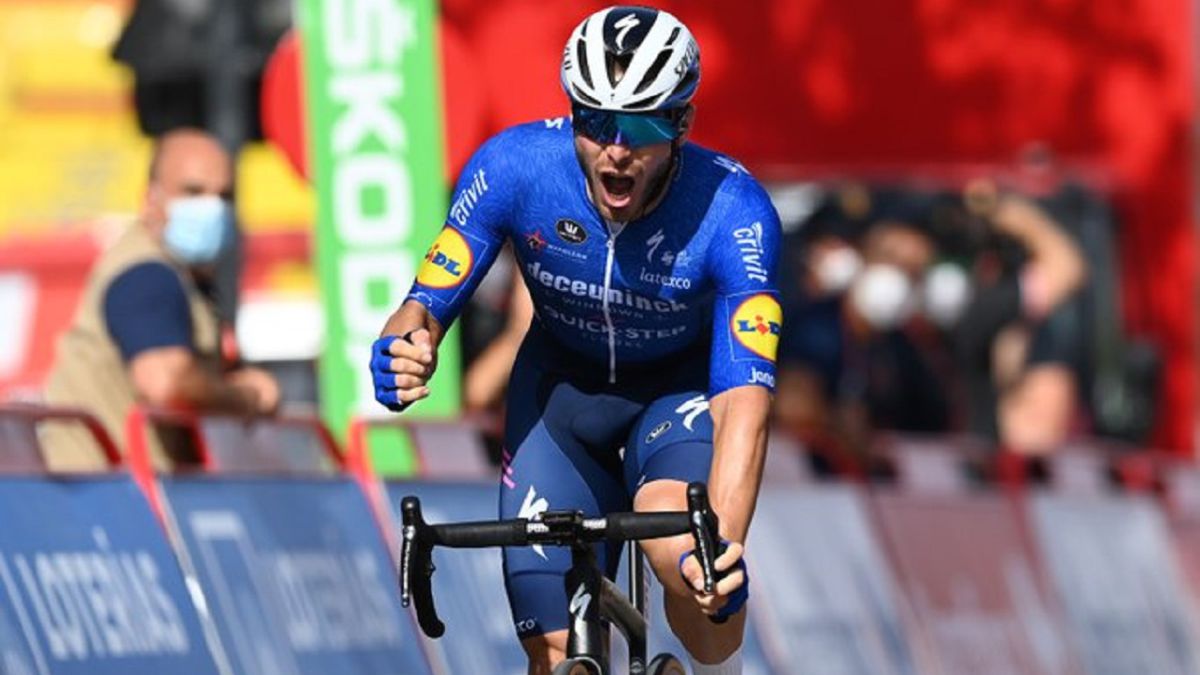 The arrival in Villanueva de la Serena was the best example of how Deceuninck is a team with all kinds of resources to reach its only objective: to score victories. And it does not matter what obstacle is raised. "With a kilometer to go, we were working well for Jakobsen and all of a sudden he punctured. On the radio they quickly told me that I had carte blanche, so I prepared myself to fight for the victory, "explained Florian Sénéchal, the Frenchman who came to this Vuelta as a pitcher and who this Friday won the biggest victory of his career.But it wasn't so much improvisation either. "We train these situations. Jakobsen is plan A, but if for whatever reason he arrives badly placed, I am B ", explains this specialist in classics who became champion of the Paris Roubaix junior at the beginning and who accumulates good positions in prestigious races such as Ghent Wevelgem (2nd in 2020) or E3 (also 2nd this year). "I am good at the classics, but for this Vuelta I have worked a lot on power and speed, also thinking about the World Championship", revealed the 28-year-old cyclist from Cambrai.
Y is that at Deceuninck everyone has their place, and he does not believe that this victory will make him look like a first option in sprints from now on. "There are very fast people in the team. Jakobsen, Bennett, Cavendish ... and in training I do not give better figures than them nor do I manage to win. My virtue is that in the classics, with more wear and tear, I conserve power better, "says Sénéchal, who nevertheless showed his versatility. Because to run at the Deceuninck you have to be a winner. This is demonstrated by the 52 triumphs that the Belgian team has added in 2021 alone.

Photos from as.com