Saúl, unexpected signing?
He has been in the shop window all summer, but he may be the footballer that Cholo needs for the band. His celebration of Correa's second goal, with rage.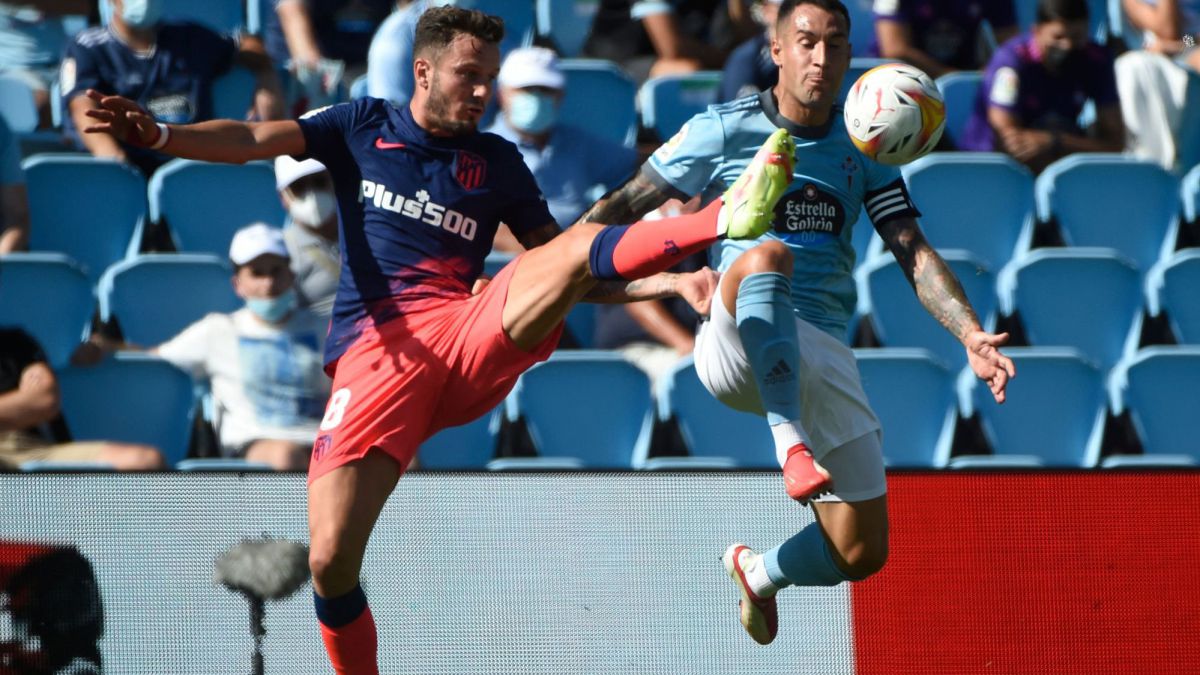 When Correa kicked that ball, in Balaídos, a scream went through the body of Saúl Ñíguez (26 years old). Everything had been born on his feet, with a robbery, with a wall with Koke, with an extraordinary pass to the Argentine to score his second goal in the afternoon, the one that broke the tie, the final 1-2. He celebrated with rage. More than an assist it was. Too many ghosts behind her this summer, these months, last season. The ball had not touched the net and Koke was already running to hug Saúl. He knows about those ghosts.
At Celta, Atlético jumped without any new face. Rodrigo de Paul, the great signing, waited his turn on the bench. Although yes, it could be said that among the first eleven chosen by Cholo para Balaídos there was one in that category: Saúl Níguez himself. Because of the position, left lane, which he does not like, he has been saying it for years, demonstrating it to Cholo with his gestures every time he sent him during a game to that place, because he has spent the whole summer with his suitcase ready, in case the United and paid 50 million, in case Liverpool did, in case Joan Laporta agreed to the exchange with Griezmann.
Extraordinary numbers against Celta
13 days after the market close, that offer does not arrive, and Saúl is still at Atlético and, against Celta, he was one of the most prominent footballers, in the left lane first, then as inside, in that same band , exchanging their position with Lemar and constantly upsetting Celta's defense. The account @atletico_stats, which collects and analyzes the rojiblancos numbers from data and statistics on Twitter, highlights that he was the player who stole the most balls (4), who recovered the most (9), who gave more good passes (45), with the most ball actions (78) and the second with the most duels won (13, only behind Kondogbia, 17). Numbers that certify that feeling that has been growing in summer, while the offers did not arrive and Saúl was playing the preseason, that the youth squad may be the signing that Simeone needs for the band. Unexpected, yes. But signing after all.
Photos from as.com