Ruud's new dart to Kyrgios
The Norwegian wrote the words 'Hard Courts' on camera after his victory over Lajovic at the 1,000 Monte Carlo Masters, in what was interpreted as an allusion to the Australian.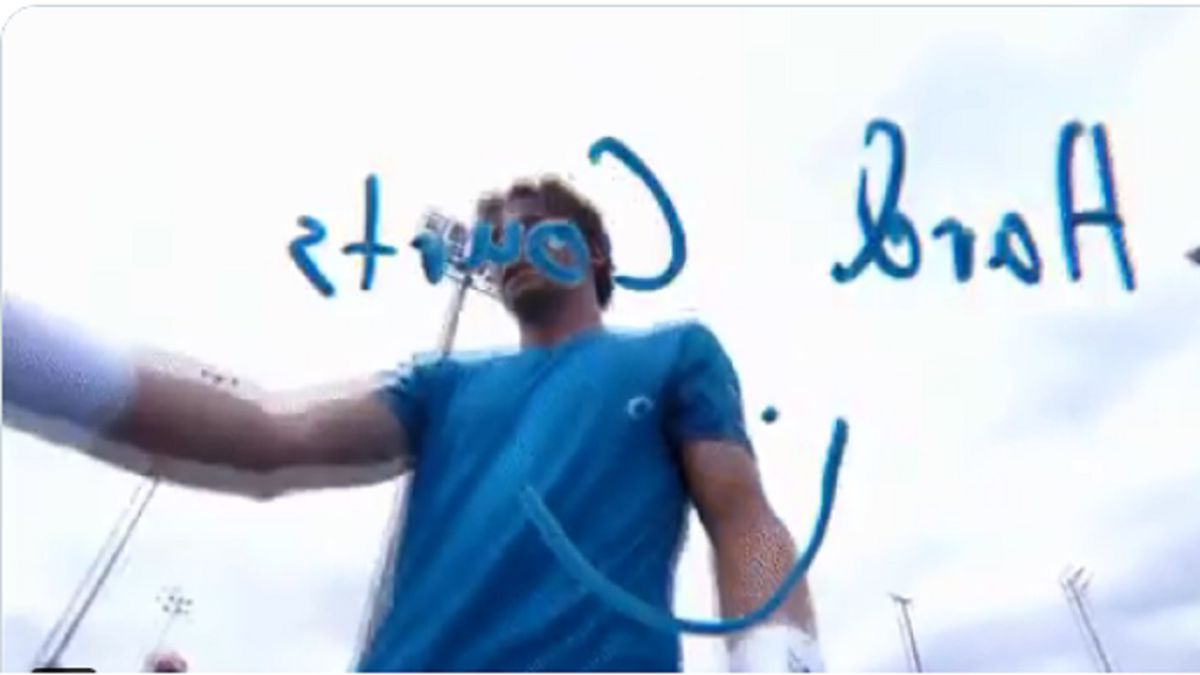 Casper Ruud managed to reach the quarterfinals of the 1,000 Canadian Masters after beating Serbian Dusan Lajovic in two sets and thus being cited for a place in the semifinals of the tournament with one of the great favorites for the title, Greek Stefanos Tsitsipas.
However, the most surprising thing about the game took place right at the end of it, when Ruud wrote the following message on the television camera: 'Hard Courts', in what at first was interpreted as a clear allusion to Nick Kyrgios.
And it is that since that match at the 2019 Masters 1,000 in Rome, in which Kyrgios was disqualified for throwing a chair on the track during a break, the relationship between the Australian and the Norwegian has been one of constant pikes between the two. The last of these came when the ATP invited Kyrgios to ask questions, to which Ruud wrote: "What is your favorite clay court tournament?" knowing that it is the most uncomfortable surface for the Australian, to which Kyrgios responded with a "Your mother" that he erased shortly after.However, in the press conference after his victory against Lajovic, Ruud confessed that his message was not specifically directed at Kyrgios. "No, it's more general. I've seen a lot of people question my hard court ability, so I thought it would be fun to write this note to them. It wasn't for anyone in particular." Controversy aside, Casper Ruud is showing at the 1,000 Canadian Masters that he is also capable of competing face to face with the best ... on hard court.
Photos from as.com