Russell's replacement may be in Formula E
From Williams they are considering a 'plan B' in case the Briton goes to Mercedes where Nyck De Vries, recent electric world champion, comes into play.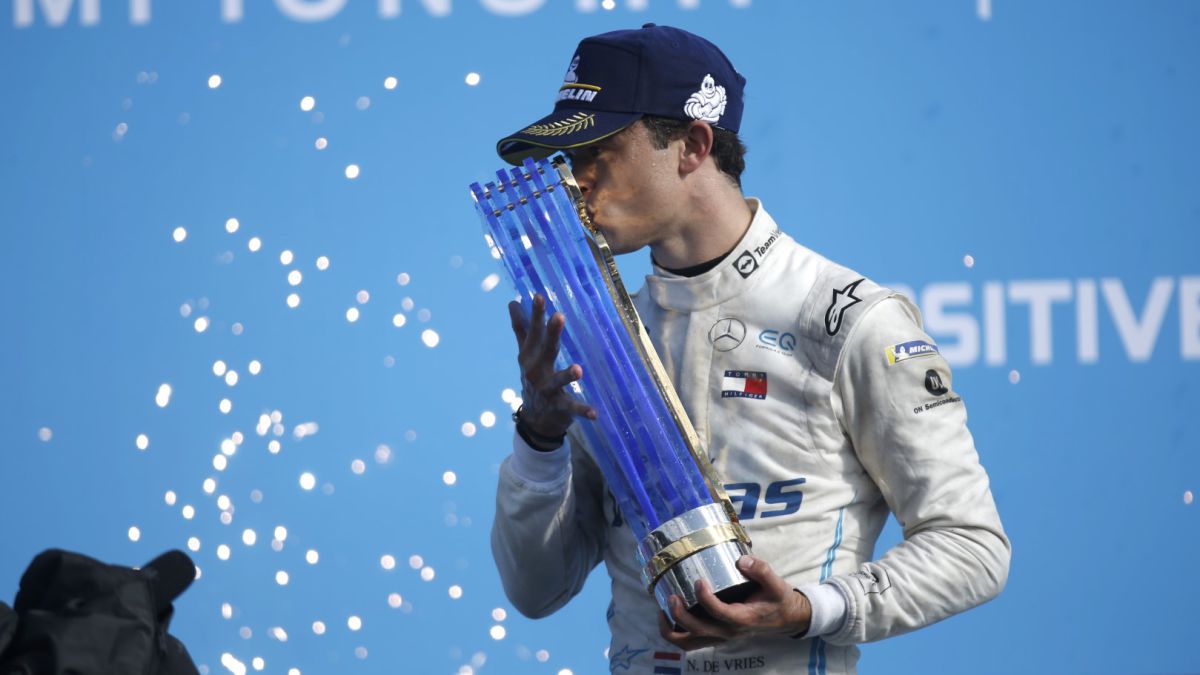 The eternal promise of Mercedes has reappeared on the scene. After becoming the first Formula E world champion, Nyck De Vries could be facing the great leap to Formula 1. One step, which already resisted the Dutch after being Formula 2 champion two seasons ago. Now, the doors of the Great Circus could reopen for him thanks to Williams' interest. Well, Mercedes is one of the names that are shuffled in the English team to cover Russell's seat, if he finally went to Mercedes.
Like so many other promises that never quite exploded, the 26-year-old has had a career full of ups and downs. At 16, the two-time karting world champion made the move to single-seaters in the Formula Renault Eurocup 2.0, where his career came to a halt after needing three seasons to be champion. In 2016, he made a discreet appearance in GP3 that did not prevent him from making the leap to Formula 2.
However, in the best of Formula 1's windows, Nyck was in the shadow of the Leclerc, Russell, Norris, Albon ... all of them today championship figures. It wasn't until his third season, in 2019, that the then ART pilot won the title ahead of Latifi. Precisely the latter, and despite being second, was the one who 'stole' the Williams seat for economic interests and led him to land in the electric World Cup.
Two years later, and after signing a historic double with Mercedes, the Dutchman has earned the right to sneak into the pools to replace the possible departure of Williams' pearl. In addition, the confirmation of the exit of the brand of the FE star pushes the champion to look for an alternative. And the alternative of Formula 1, runs in the hands of the dance between Mercedes and Williams, where the steering wheels of Bottas and Latifi come into play, and even a remote return of Hulkenberg ...
Photos from as.com