Russell, podium and a Mercedes
The Englishman will be confirmed in the next few days as Hamilton's teammate from 2022. They are looking for a 'worthy' seat for Bottas on the grid.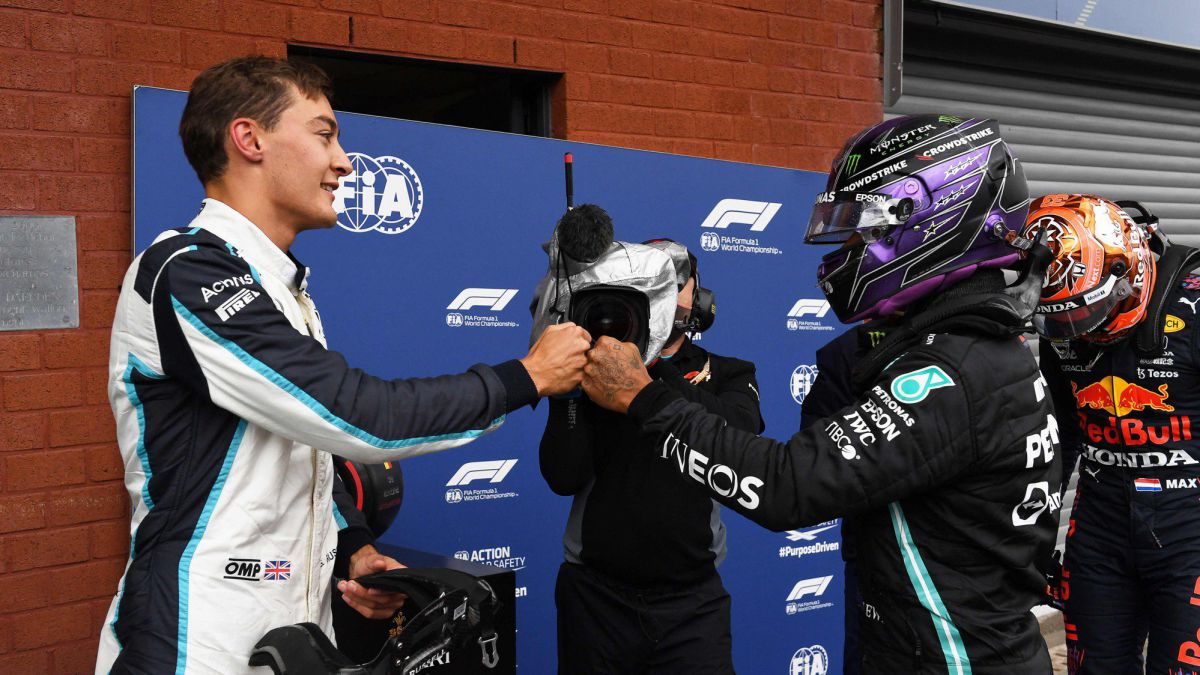 George Russell will be Lewis Hamilton's teammate from 2022 and will soon be announced. The 23-year-old Englishman achieved his first podium with Williams this Sunday at Spa-Francorchamps after qualifying second on the grid. The feat imposes, because it is a car that comes from the red lantern, although the non-celebration of the race bitter any possible celebration for a manufacturer that did not uncork a bottle of champagne since Baku 2017.
Toto Wolff's decision to line up Russell alongside the seven-time champion had been made before, if not announced before Belgium was, among other reasons, not to undermine Valtteri Bottas' confidence. Last Saturday, the Finn turned 32 years old. When Wolff was asked after the British's great qualifying, he joked and said: "I'm disappointed because he should have made pole. It doesn't change anything, we knew what we have with George, who has been incredible in the junior categories and in Williams, and when he got into the Mercedes in Bahrain. If he needed one last test, something would be wrong. But the decision considers other factors. We'll see. "
"If it was an easy decision, we would have made it earlier. We know what we have with George and Valtteri and they both deserve to be treated in the best possible way, they are part of the family. There are pros and cons, as with any lineup, nothing It is perfect but we must manage it well whoever the Mercedes driver is and whoever is not, "said the Austrian leader, who has not yet confirmed or denied. They are looking for a 'worthy' seat for Bottas on the grid once he leaves Mercedes and Alfa Romeo has sounded, although Williams seems the most logical exit.
The Finn is a grand prix winner, nine victories, and the 10th most podium winner (62) in World Championship history. The level of their cars, the Mercedes, helped build enviable statistics. But he was never able to discuss the supremacy of Hamilton and from 2022, with changes in the rules and in view of the pressure from Red Bull and Verstappen, Brackley needs two solid drivers with whom they can simultaneously fight for victory, divide strategies and stand up. to rivals from a position of privilege.
"My relationship with Bottas is better than ever"
Lewis has asked Bottas to continue, although his opinion is not binding: "I have spoken in the past about my loyalty to Valtteri, I work very closely with him and our relationship is better than ever. Toto He is a good leader and we are connected, we talk about these things. We want the best for the team, to win more titles. We have talked, but in the end it is up to him and Mercedes to make that decision. I will support whatever they decide, I focus on do my best work on the track. "

Photos from as.com