Rossi: "When will I get along with Márquez? In 20 or 30 years ..."
The Italian reviews in 'BT Sports' some of the historical rivals of his career, and de Marc says that he does not feel "very comfortable with him on the track".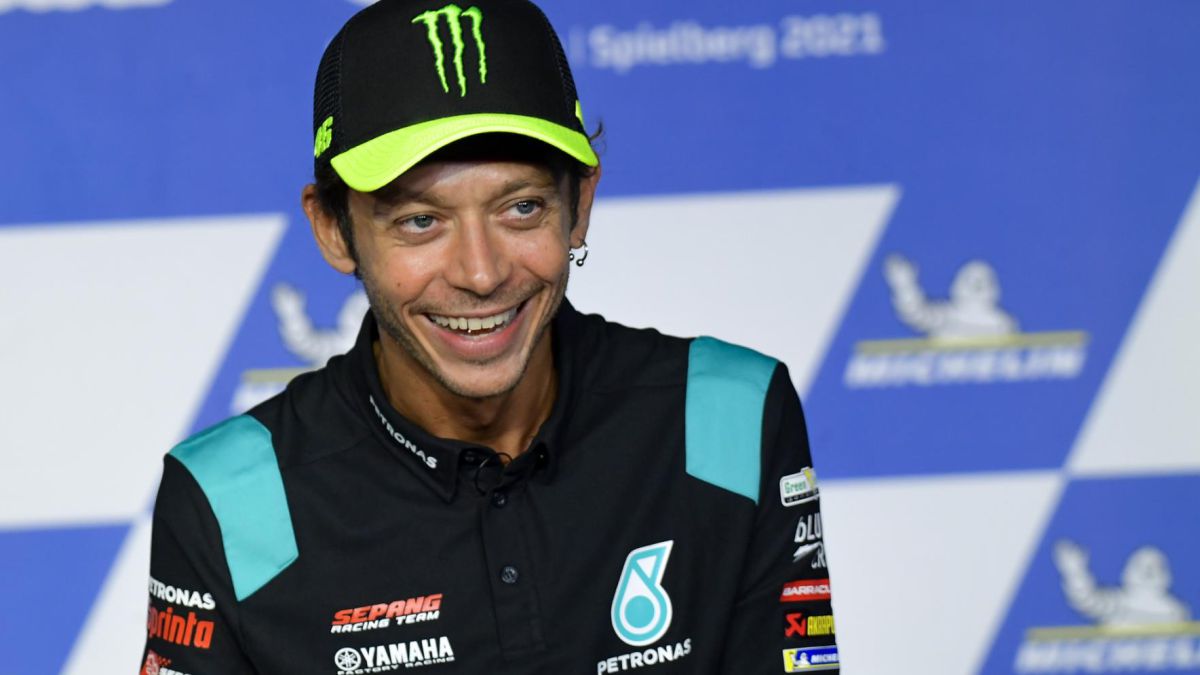 For more than two decades, Valentino Rossi has stood at the foot of the canyon in the premier class of world motorcycling. 21 years in MotoGP where the Italian has measured himself against the best of each generation to forge what is today a legend. The list of rivals who have suffered, some more than others, to '46' on the track is uncountable ... but 'BT Sport' has bothered to list one by one all the pilots who have lived with Tavullia, in a very special interview at the recent British GP.
On the occasion of his goodbye, the British chain prepared, as a tribute, a hall decorated with the 175 riders he has faced in 500cc and MotoGP. In chronological order, Valentino reviewed the rivals that accompanied him in his first steps in the large category, and there he meets names such as John McGuinness, Alex Barros, Colin Edwards or Anthony Gobert. "From Barros I learned to brake and to enter the corner because I was very fast. With John I am always in contact and with Colin and Anthony I have enjoyed a lot on and off the track."Later, as they entered MotoGP, the Doctor admits that the talent of riders like Stoner or Lorenzo suffered a lot: "If we talk about talent, Casey was unbeatable. Jorge was also unbeatable, I didn't deserve a partner like him at Yamaha, maybe I should have ridden the slower bike. " In this section, the emotion takes hold of him when the name of Simoncelli appears: "It was a real disaster, even the way everything happened ... a real shame" .
And how could it be otherwise, '93' appeared, one of the most anticipated of the interview. Regarding his rivalry with Márquez, Valentino assures that "he is a great rival and one of the best", but acknowledges that he does not feel "very good with him on the track": "He is difficult to beat." Asked if one day he will sign peace with the ilerdense, he ironically: "How long will it take for me to get along with Márquez? I think 20 or 30 years ...".
Photos from as.com