Rossi: "Márquez is very aggressive with all his rivals"
The Italian does not point to anyone to blame for the incidents between Marc and Aléix, but charges against the driving of # 93: "I don't know how this situation can be improved."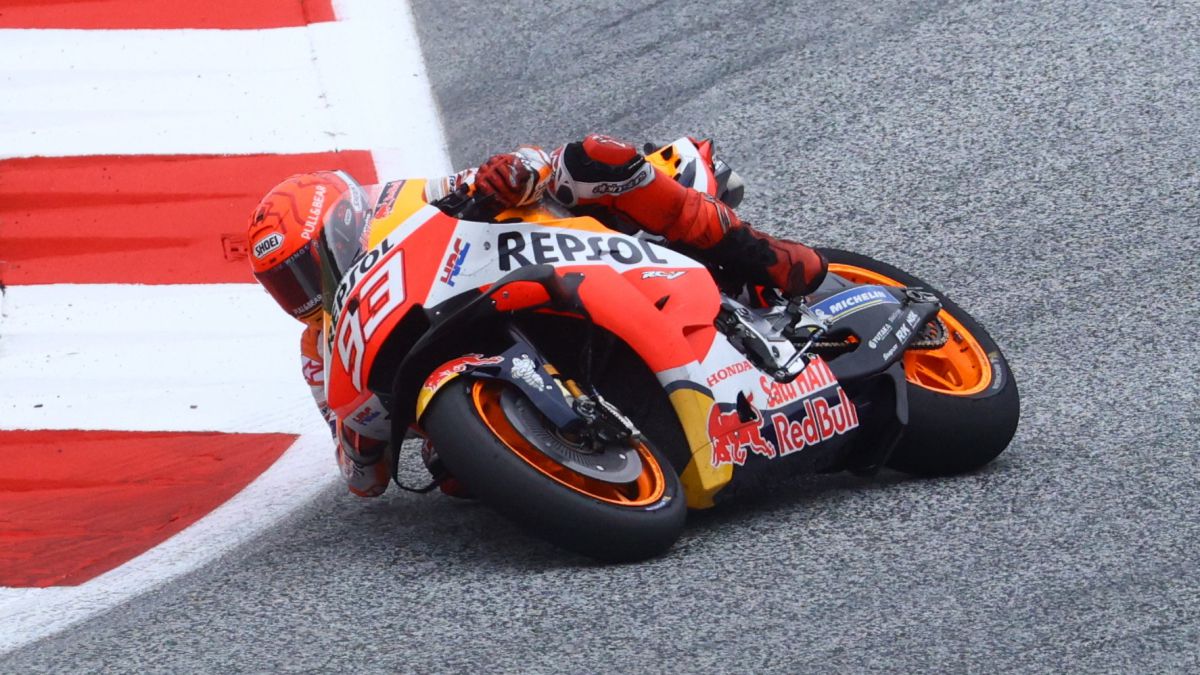 That Marc and Valentino are not the best friends on the MotoGP grid is no secret. "As you all know, our relationship is not the best and everyone is going their own way," Márquez acknowledged when asked about the Italian legend's goodbye, before starting the action in Austria. Coincidentally in the race, # 93 was involved in a double incident with Aléix Espargaró, and 'The Doctor', who is not to bite his tongue, wanted to show his opinion about what happened, at the end of the Styrian GP.
"The only thing I can say is that Márquez is very aggressive with all his rivals. Today it was Aleix, other times it was other drivers. I honestly don't know what to say. I have no idea how this situation can be improved", The Italian stressed, in statements collected by Motorsport.com, that he does not point to any culprit in these specific actions, but he does charge against the "aggressive" driving of the ilerdense.
In the first race after announcing his retirement, Rossi finished 13th, 26 seconds behind leader Jorge Martín's Ducati satellite. A result to which the six-time champion gives special value because "it is a track that does not go well for the Yamaha": "In the end the race was not a disaster because I was able to take some points. Unfortunately I lost some positions at the start, but I was able to drive decently. I finished and scored points, so it went well. Here you need a lot of acceleration and top speed, virtues that the M1 lacks, "he explained.
In reference to the problems it has caused in the last races with the start, the # 46 blamed everything on some changes in the electronics that do not allow it to start "at ease": "At Sachsenring and Assen we adopted a different starting system. It was not suitable for me and I did not feel comfortable. In those two races I went badly. Before those changes I used to start well on the grid. For this race we improved, it is a question of electronics, but we are still not 100%, "he claimed.He did have good words for Pedrosa
After recovering from the shock of the first race, the KTM luxury guest achieved a great 10th place, after two and a half years without competing. A feat that did not go unnoticed for Rossi: "Pedrosa was very brave, he made a great comeback. When he got rid of those in front he showed a good rhythm. It is not something that is so obvious to be able to return and do a race like this after three years ", Valued on the return of # 26, without giving more ball to the accident that caused the red flag:" What happened with his fall could have happened in any other circuit, "he settled.
Photos from as.com