Rossi: "I have said that I am retiring, not that I am going to give up"
The Italian reaped his best result of the year in Austria, with an eighth. He came to shoot third in a crazy race: "When I saw it I was scared and I almost went long."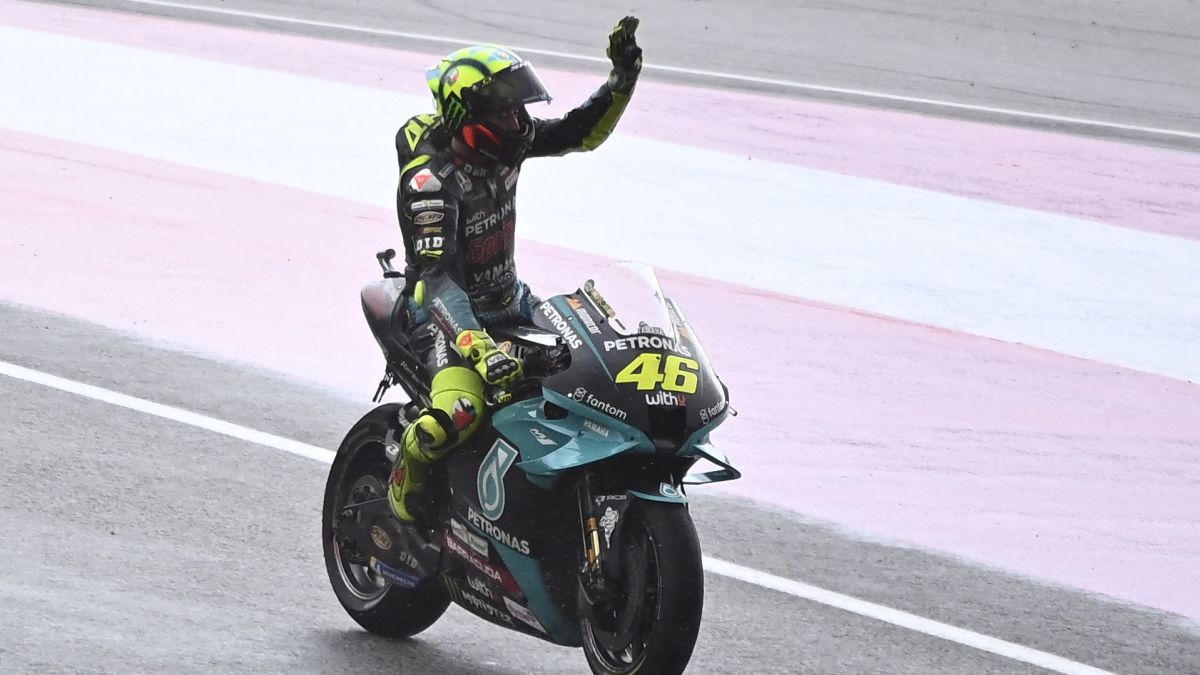 Valentino Rossi achieved in Austria with his eighth place the best result of 2021, the last year he will be in MotoGP. He did it in a crazy race, in which he reached podium positions when some of his rivals chose to switch to the motorcycle with water tires. It is not a new sensation for him, and his nine World Cups confirm it, but it is a position for which he has not been seen for a long time: "When I saw myself third I was scared and almost went long in the first corner," he said. the Italian after the race that Binder took.
The Doctor chose to stay on the track and not switch to the bike with wet settings, and explains the decision as follows: "I preferred to be careful with the wet track and the smooth tires, than to enter the box and lose a minute." It was a strategy taken with the intention of fighting for the best possible position, showing that he will not be out for a ride until the last race of the year arrives: "When you are on the bike you always look for the best result. I have said to withdraw, not to give up. I keep training and when I get on the bike I feel like I could keep running. When I get on the bike, it doesn't seem like I'm going to retire at the end of the year, but rather that I'm going to continue for more years. So things don't change much. I'm going to keep trying until the end. "
About his result, which comes at a delicate moment for his team, he said: ". This eighth position is good for me especially now that the team is having a difficult time. Normally one does not continue in the rain with 'slicks', but since it started little by little and there were only problems in turns 3 and 6 because the rest were dry, you could keep the 'slicks' and also the brakes warm, but in both Last laps it was very easy to make mistakes. But I think the decision not to stop was the right one. "
Photos from as.com