Rodríguez: "The objective is to achieve what every sportinguista wants"
The first Panamanian in the history of the rojiblanco club says that he can bring "a lot of speed, a lot of one-on-one, many centers and above all goals."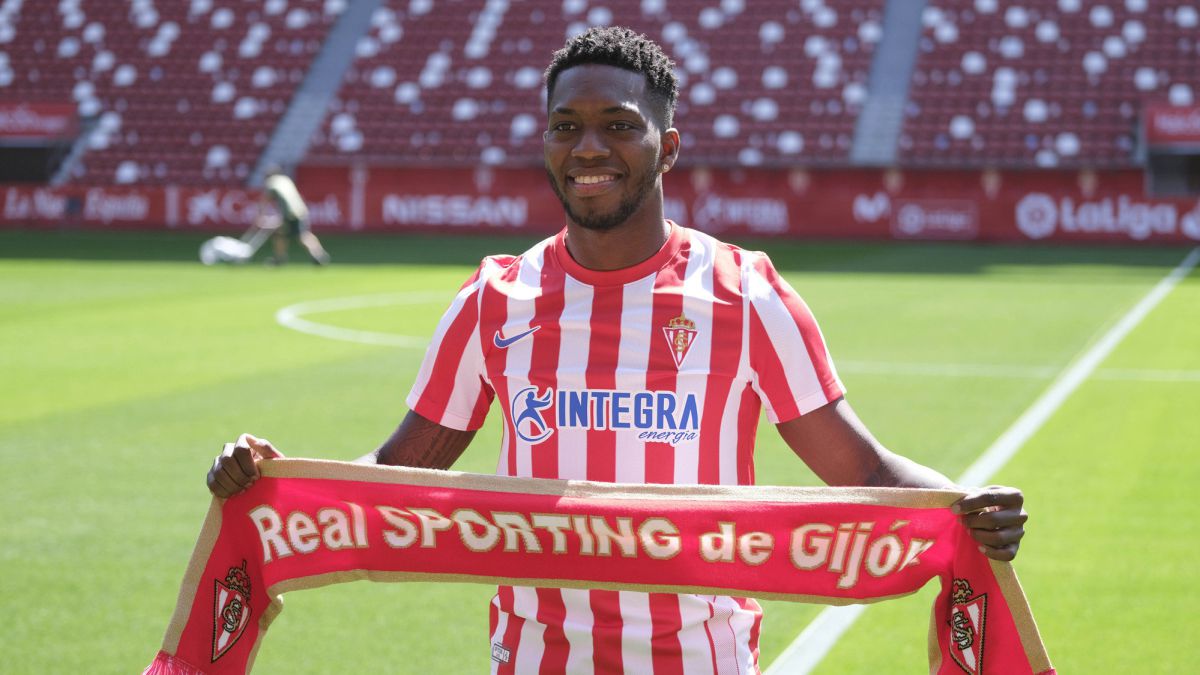 He arrived in Asturias on Saturday night, lived his first hours in Gijón on Sunday and at noon this Monday he wore his new clothing for the first time, in the presentation that took place in El Molinón. José Luis Rodríguez joins Sporting tomorrow, Tuesday, which begins the training week ahead of the first league game. "If it is possible to play on Sunday, I would be delighted," said the first Panamanian footballer in the history of the Gijon club.
The 'Puma' Rodríguez is clear that he has reached "a historic club", that is why he chose it from the options he had on the table, and the objective this season is "to achieve what every sportinguista wants, which is to get to First Division ".
David Gallego adds a pure extreme to his squad. "I can give him a lot of speed on the wing, a lot of one-on-one, many centers and above all goals," said Rodríguez. Goals the team needs and goals are also expected to be achieved by this 23-year-old footballer who will wear the number 18. "I love scoring goals; I will try to get a lot and be able to score as many goals as possible," he said.
"It is a very exciting challenge for me to be here and I hope to have a great year," added José Luis Rodríguez. "Sporting is a great team, a historic team and we are building a great squad," commented the Panamanian, who clarified that the nickname of 'Puma' is not only because it coincides with the Venezuelan former name and surname, but because before A Panamanian journalist hung up and compared his speed with that of the feline.
José Luis Rodríguez was introduced by the sports director, Javier Rico, who did not clarify if the economic injection that Sporting will receive from LaLiga will allow him to make any more contracts or if he will avoid making any transfers. "The club has that 15 percent and the market remains open until August 31," he recalled.
Photos from as.com