Rodríguez does not give up
Tobias Johannessen was one more day as the strongest when beating Carlos Rodríguez, who tried without success and is second, and Filippo Zana.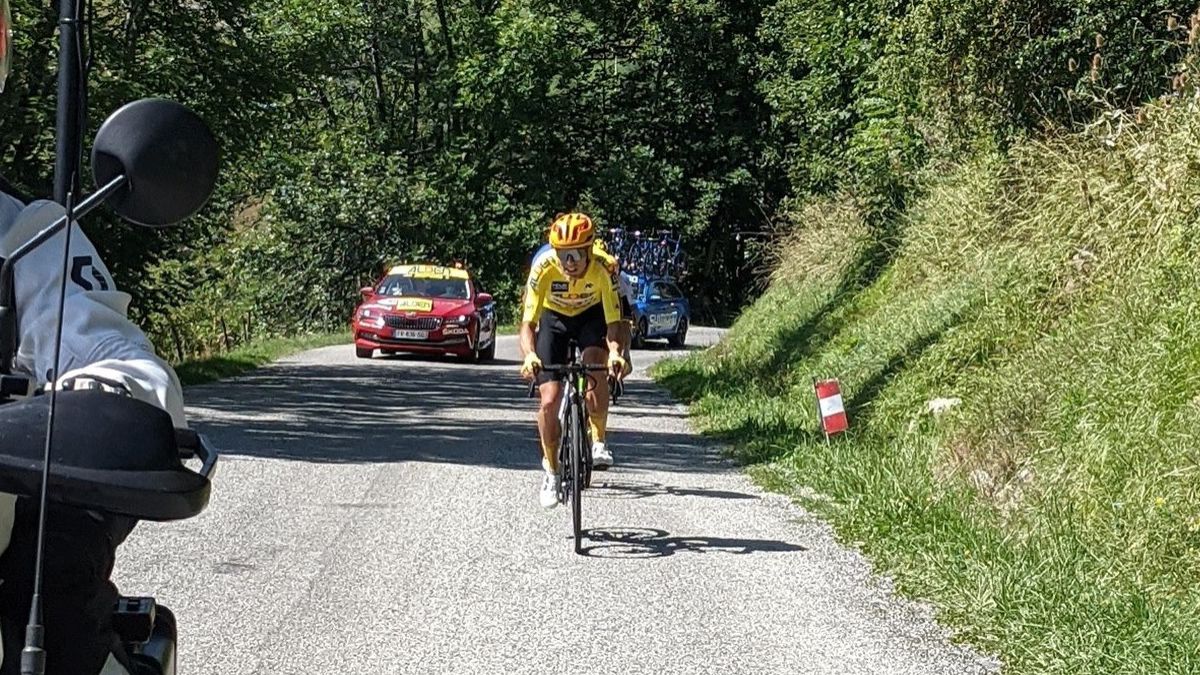 Carlos Rodríguez does not give up in the Tour del Porvenir ... but Tobias Johannessen not only does not give in, but is infallible. At Saint Jean d'Arves, the slope where the eighth stage of the race ended, Johannessen increased his income over the Andalusian. The Norwegian took his second triumph in the mountains (in the other goal up in the edition only his twin, Anders beat him) ahead of Rodríguez, who is also second in the general (at 2:18) in the absence of the last day. The hard chained alpine Iseran-Col du Petit Saint Bernard, both ports above 2,000 meters, will decide the drawer in the Porvenir 2021 this Sunday. The one from Almuñécar has six seconds over Filippo Zana and 19 "against Gijs Leemreize.
Rodríguez, a promising 20-year-old climber from Ineos (he has a contract with the British team until 2023), shared captaincy with Juan Ayuso in the National Team. Ayuso's eventful abandonment made him the sole leader, and he naturally assumed responsibility: "We came with the idea of winning, and we are with the idea." At La Croix de Fer, the penultimate ascent of the day, he attacked and tensed Johannessen, although he was unable to release him. Faster, yellow overtook him at the finish line. In 2019, the last disputed Future, Tobias Foss prevailed, in the ranks of the Jumbo. Norway now has two other jewels with the Johannessen brothers, 21 years old and tied until 2024 by their country's Uno-X Pro Cycling Team. But Rodríguez has one bullet left: "We will try to the end."
Photos from as.com