Rodman: "A lot of people thought he would be dead at 40"
The five-time NBA champion speaks after his 60th birthday. Speaking to WSVN 7News, he reviews his career, both on and off the slopes.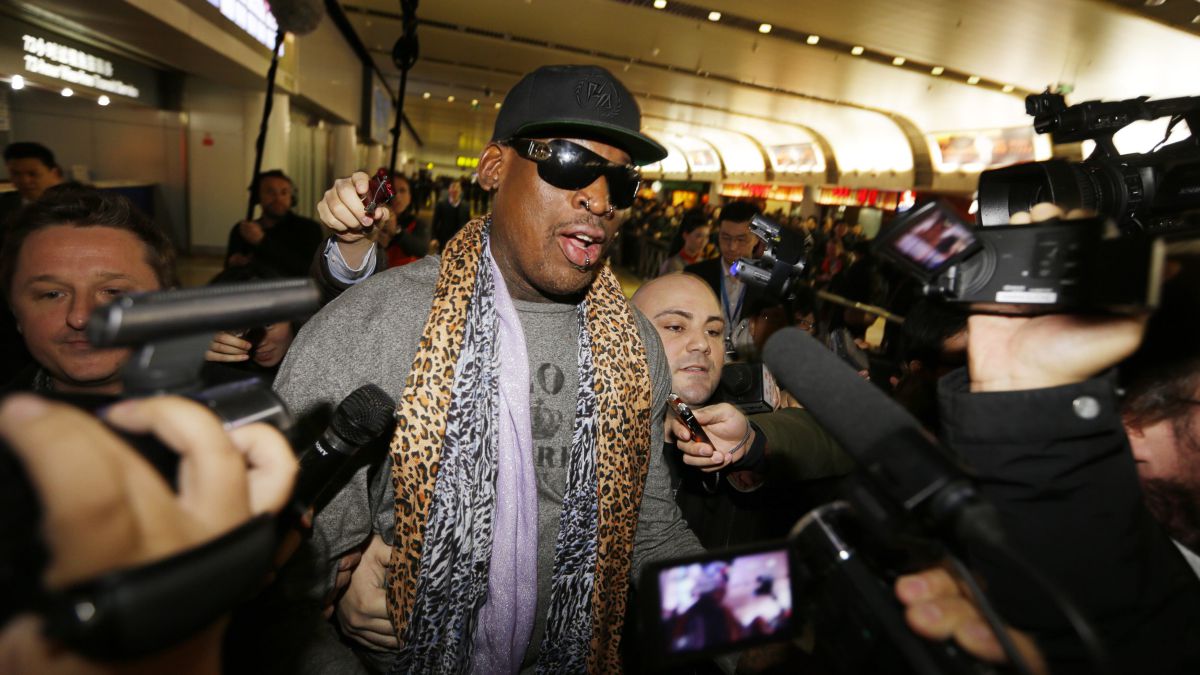 Never leaves anyone indifferent. He did not do it during his glorious time as a player, nor does he do it now, away from basketball. Specifically, in South Florida, where he enjoys a less intense life, but never slow. Dennis Rodman was always a special player. Surely, one of the figures who has had the most capacity to transcend in the history of the NBA. Both sporting and extra sporting. A pop icon, extremely media and, in the basketball record, five champion rings, two All Stars, eight times in the All Defensive quintets, twice Best Defender of the Year ... "There was a time when I was more famous than Michael Jordan ", has come to assure. At 60, he continues to do so. Every time he speaks for the media, headlines sprout.
This time it was precisely in relation to his age. "I'm surprised he's still here (alive)," he said in a statement to WSVN 7News, a Fox-affiliated television station located in Miami. "A lot of people thought I'd be dead at 40, 45, 50, 55, I turned 60 and said, 'Wow, I'm still here,'" he continues, concluding as only he knows: "Someone has a hand on my shoulder and says I have a long way to go to accomplish something dedicated to people around the world. "
During his time as a player, his pace of life was fast-paced. One of the best examples, and one of the most remembered, is his escape to Las Vegas in the middle of the 1997 Finals, after the Chicago Bulls lost Game 4 to the Utah Jazz. The next day, and as on so many other occasions, Rodman was training with the team first thing in the morning, hardly having slept. With all this, Jordan himself, who would star in his legendary Flu Game in the next round of the series, had been one of those voices that, now, Dennis points out in his words. "In all honesty, playing with him and seeing the lifestyle he had, I never thought I would see 40," MJ declares in the ESPN documentary about his former teammate. In it, likewise, he assures that he was surprised by Rodman's ability to party and then "run like a gazelle"; but that also worried him.
That has been one of the many audiovisual and written documents that Rodman's life has left behind. And those that remain. In The Last Dance, without going any further, he also had a prominent presence. In the series dedicated to Jordan, he appeared in all his glory. Explaining how he had perfected the art of bouncing, of which he sat chair, but also some of his most remembered scenes off the slopes. And it is that, to this day, Rodman and Michael continue to maintain the relationship. "Michael is in Jupiter right now. He has his own golf course! He hasn't invited me yet, but I see Michael from time to time. He's still Michael," he explains to WSVN 7News.
On the Bulls, alongside Jordan, Dennis won three of his five rings. The remaining two were obtained in the Detroit Pistons, forming part of the Bad Boys. Those were his teams with the San Antonio Spurs and the Los Angeles Lakers, but, as always happens, the rumors placed him in more. Among them, Miami Heat. Pat Riley went from assuring that Rodman was the most ridiculous thing he had seen on a track to pondering his transfer, although it ultimately did not happen. "Pat Riley is too cool. A lot of teams loved me in 1999 because I still had some gas in the tank. Pat was too proud. He has too much pride. There were people who were so much worse than me. I'm a winner, bro. I've been a winner for a long time. I earned that place, so I wish I had pulled the trigger, "he confesses to Florida television. Things of the past. Now even though he's "doing my workouts and all," he feels "full of energy and I'm like 'Wow.' Like his career.
Photos from as.com