Risk: "It is not normal that we only have one goalkeeper with a token"
The Leganés player admits the unusual of being the only goal of the first team for the start, but is confident that someone "will come to make it difficult."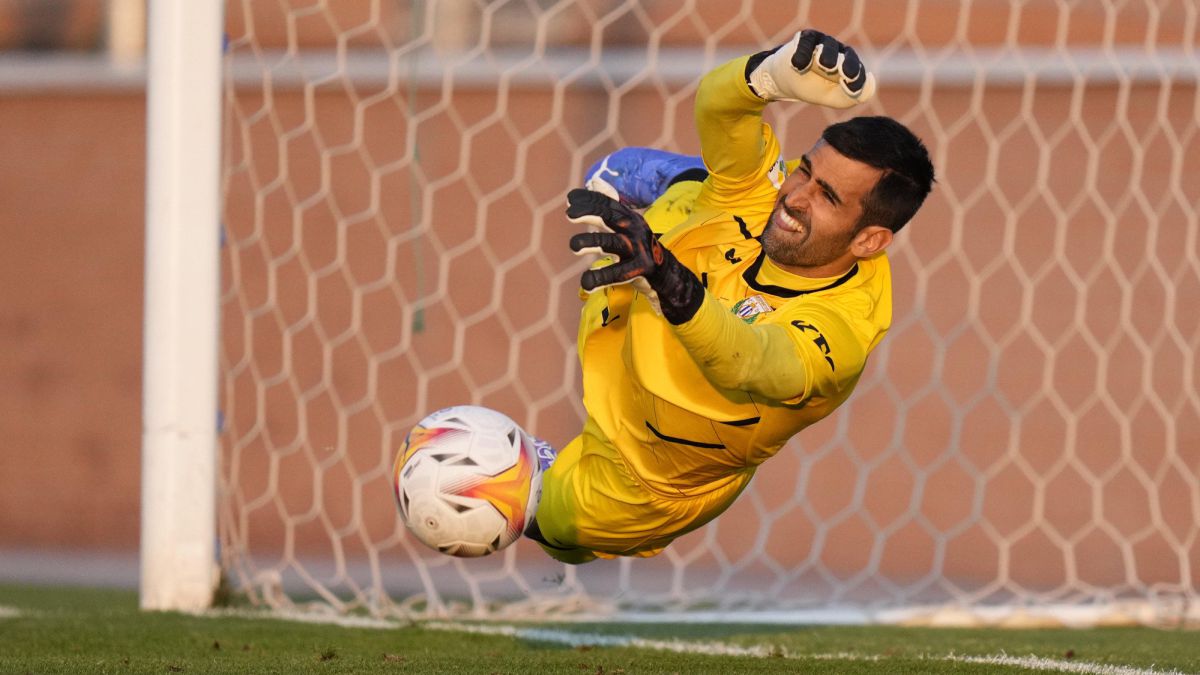 Asier Riesgo, Leganés goalkeeper, acknowledged that it is not normal for a professional team, an aspiring to be promoted to the First Division such as the pepineros, is one step away from starting the championship with a single goalkeeper with a first-team record and without yet knowing which ones they will be. the goalkeepers who will accompany that single goalkeeper, Riesgo himself, for the remainder of the season.
"It is not normal that we are about to start and that only I am with a record", he began by admitting during his presence at the presentation of the new main sponsor of Leganés. "But surely someone will come to put competition and make it difficult for me," he added next line. "And then the coach decides. Competition helps each of us give our best. That we contribute to the team, "insisted Deba, the first renewal of the current transfer market and untouchable in the final stretch of last season, when he shared the goal with Iván Cuéllar and Diego Conde.
Now your traveling companion could be Iván Villar. The Celta goalkeeper, a brand-new Olympic runner-up, negotiates his arrival on loan to Leganés in a dialogue that has accelerated in recent hours, but which could be pending contractual fringes such as the distribution of his file and a possible penalty for the number of matches.
A Risk does not care too much who is in charge of landing at the goal as long as he arrives to score. "I don't care who can come. Let him come to contribute. To help. To achieve the objectives. To add, that in the end we are a team and eleven play and we are 23-24 on the squad ... that we are all to contribute. Let each one put his own touch where it touches him. Whoever comes, will add, for sure ", he commented without appreciating much the virtues or defects of the Galician.
Unless the signing of Villar closes before Saturday, Leganés could play against Real B in Anoeta with Riesgo himself and two homegrown players, Víctores and Garrido, as his companions. "The quality of training does not change [because there are no more goalkeepers from the first team]. To be with Víctores and Garrido… well… the truth is that they are young and learning. They have a good future, good conditions ... but training does not change anything ... everything normal ", has settled the Gipuzkoan goalkeeper.
Photos from as.com