"Alonso reminds me of Schumacher"
Marcin Budkowski, director of Alpine, compares the Asturian with the Kaiser: "He represented professionalism, and I find that in Fernando."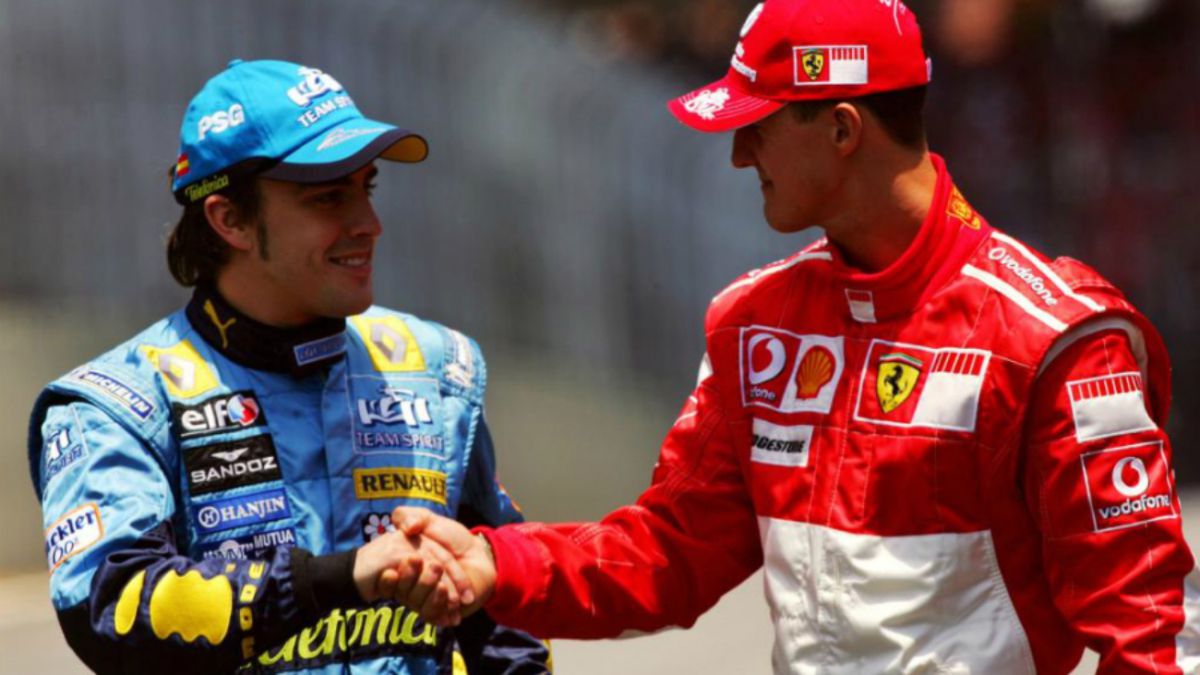 As much expectation has raised as the incident between Hamilton and Verstappen, the iron defense that Fernando Alonso executed on the Briton just one appointment later in Hungary. In one of those races that are recorded in the retina, it was precisely the Asturian who was very much to blame for the show that was offered on the asphalt and not only made the grand prize interesting but also managed to awaken feelings among the most nostalgic, being able to recall a duel with Michael Schumacher in 2005 that served the current Alpine driver to take victory at Ímola that season.
At that time Fernando aspired to much more ambitious goals compared to those he is looking for this season, in fact in that course he got his first F1 World Championship, but what makes a driver great are his performances and in that, the Asturian, He has nothing to envy the rest of the grid or a seven-time champion like the Kaiser. The comparisons with Schumacher are the last that have come in praise mode for a driver who is chaining compliments. Marcin Budkowski, director of Alpine, has once again praised his pilot in The Race, recalling and comparing him with the performances of the German in his golden age at the Great Circus: "He reminds me of Michel (Schumacher). When he was at Ferrari, he represented meticulousness and professionalism in his way of working, and I also find those traits in Alonso ".
The suit is not too big for a two-time champion who, with his driving in Hungary, gave Alpine its first victory in the World Championship under that name. If comparing him with Schumacher were not enough, Budkowski does not stop there and assures that, after spending time with "several drivers in F1 for about 20 years, Fernando is extremely impressive". Maybe the best? The leader of the French team does not delve to that point, but does not abandon his admiration for a rider who has returned causing a furor in the World Championship: "It is almost unbelievable. From the wall we have all the data and an overview of the race. He is in the car and driving at full throttle, he even has almost the same race analysis as us, even though he does not have as much data ".
"That is what impresses me the most", Budkowsi admits, about a Fernando who, although it took a little longer than his estimate for his part to reach 100% (a margin of three or four races was marked), is now close to surpassing its best level even among the new generations of the grill. The Asturian's skills are above his age and although the French leader believes that his potential is given "by his experience in Formula 1", he ends up surrendering once again to a driver who still has a lot to offer. Because "there are many pilots, even with twenty years of experience, who cannot do what Fernando does", Marcin sentence.
Photos from as.com