Real Zaragoza shows its disagreement with the measures imposed by Health
The club, which had agreed with the Government of Aragon 75% of the capacity of La Romareda, considers that the decision to reduce it to 40% represents a very serious damage for the entity.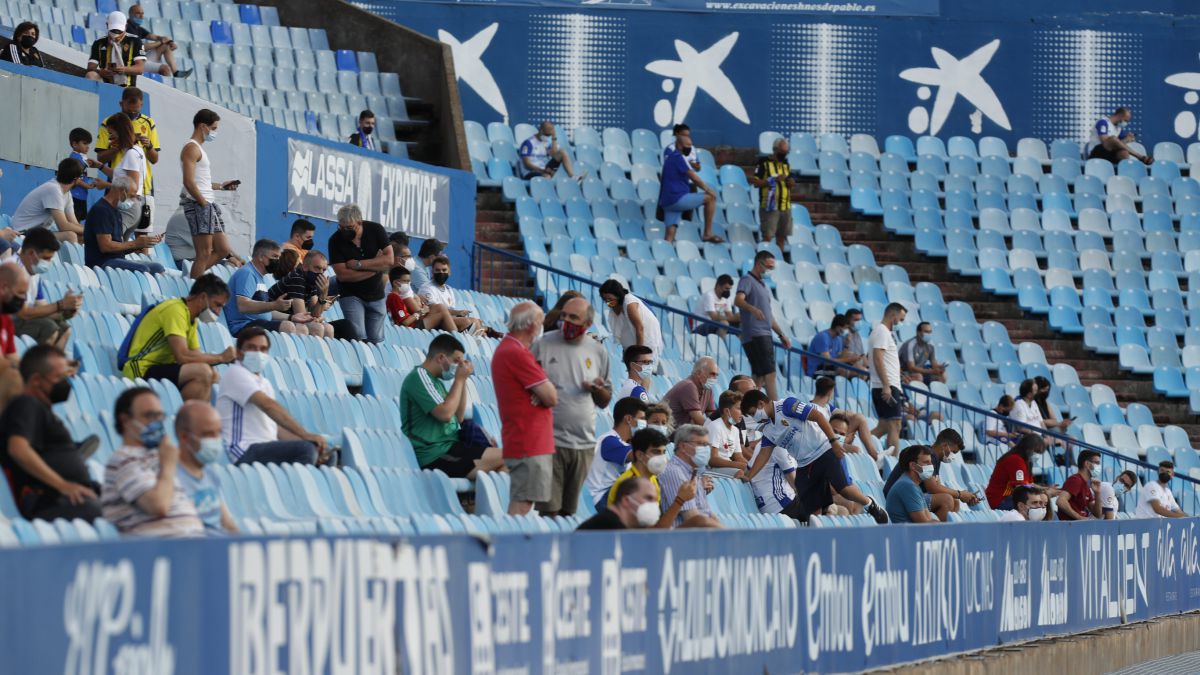 Real Zaragoza has made public its disagreement with the measures imposed by Health on the return of the public to the stadiums in the first days of August. The club had agreed with the Government of Aragon 75% of the capacity of La Romareda and after these measures it is reduced to 40%, causing "very serious damage" for the entity. The statement reads as follows:
"Real Zaragoza regrets the very serious damage that for the club and especially for its fans involves the announced cut in stadium capacity, authorized by 40% of its capacity, agreed on Wednesday afternoon at the Inter-territorial Committee of the National Health System. Real Zaragoza, together with the Aragonese professional clubs, has maintained a hard-working and intense negotiation with the Government of Aragon in which it has reached an agreement that guarantees the entry of up to 75% of fans to the municipal stadium with very strict conditions set by the rulers. Real Zaragoza does not understand the modification proposed by the Ministry of Health when the health circumstances of our Autonomous Community have not changed substantially. At the end of last season, the club accepted the exceptional conditions in various geographical areas that allowed fans to access the fields, something that the Zaragoza fans were unable to enjoy.Now, on the other hand, when an important regional agreement has been reached, the lack of understanding between the rest of the communities has led to a national intervention that seriously weighs down the interests of the subscribers of Real Zaragoza. The club suffers the action of Health after having reached a pact that has not been reached in other autonomous institutions.
The determination is carried out, in addition, just over a week before the start of the competition, an improvisation that involves added damage, just a few days after the agreement reached with the Executive.
As it is its obligation, Real Zaragoza will continue fighting for the defense of what are the rights of Zaragoza subscribers; and it will firmly maintain before the corresponding institutions the pillars on which it has based the agreements reached with the Government of Aragon ".
Photos from as.com