Real Valladolid only has 20 players registered in the League
They are the players from last season's squad who continue to belong to Real Valladolid, with two absences, and without being transferred or promoted.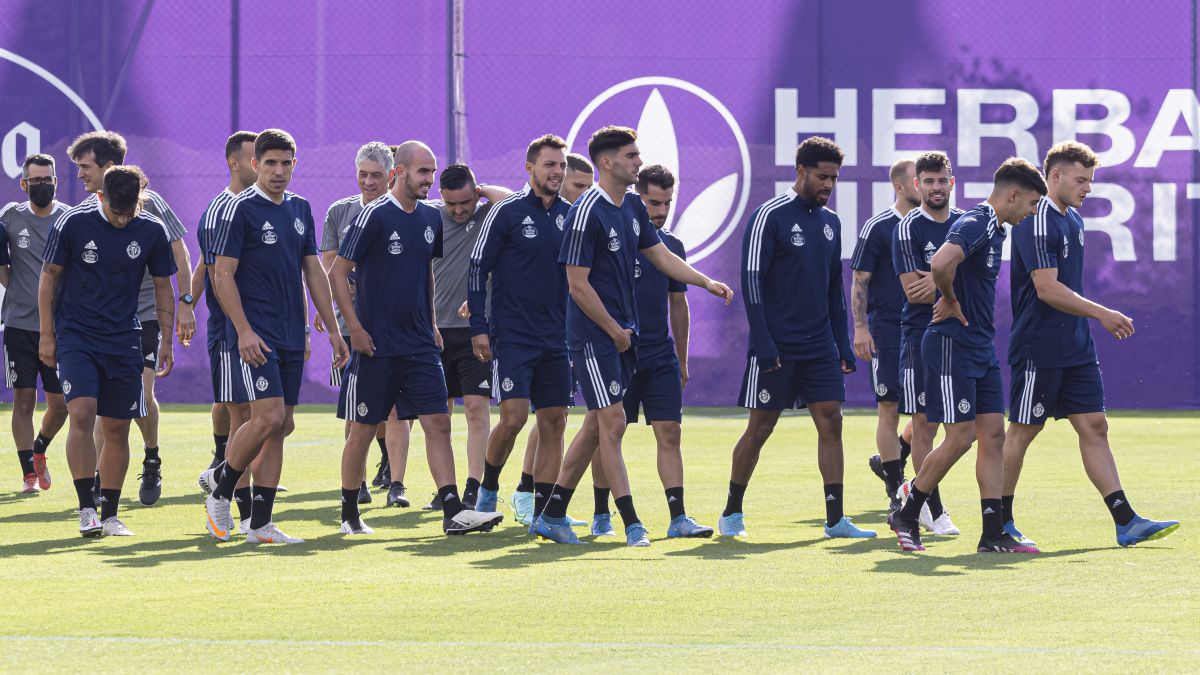 With four days to go before the League begins, Ronaldo Nazário's Real Valladolid has not registered any player. It has not done so in the case of the signings, because there are not, nor in the case of the loaned or players who are promoted to the first team due to the difficulty in closing the list with 33 players in the squad. All 33 of them appear on the club's website, but on the League website there are only the footballers who were in the first team last season ... and not all. There are 20: Masip, Roberto, Luis Pérez, Janko, Javi Sánchez, Bruno, El Yamiq, Joaquín, Kiko Olivas, Nacho, Alcaraz, Roque Mesa, Kike, Orellana, Hervías, Plano, Toni, Guardiola, Marcos André and Weissman. Without a doubt, it would be a guaranteed squad, despite the unusual performance of many of them last season, if not because players like Hervías and Kike will not be able to play. The man from La Rioja works with the recuperator and the man from Extremadura underwent surgery a month ago for the fifth metatarsal.
Among the most striking absences is the non-inclusion of Olaza, who despite being on loan for the second part of the season, has become a member of the club as of July 1, as is Fede San Emeterio, who renewed his contract, which had just ended. June 30. In addition, footballers that Pacheta seems to have such as Caro, sanctioned with a match, Moi, Sekou or Anuar, on loan last season, are not listed on the League website right now because they have not been registered. Much less have players who come from the subsidiary such as Victor, Kuki Salazar or Sergio Benito been targeted.
Y is that the club works to lighten the squad while waiting to reach a consensus with the coach so that all the players it will have are available in Las Palmas, that is, so that all the players who could enter the list of 23 for the duel in the Canary Islands are registered for this duel. Remember that the summer market will close on August 31. For now, in the section of footballers registered as new signings, Real Valladolid appears blank.
Photos from as.com