Raúl ahead of Navarro to pressure Gardner
The Madrilenian beat the Valencian by 17 thousandths and left the leader, Remy, in fifth place 0.414 away. Lowes and Augusto were third and fourth.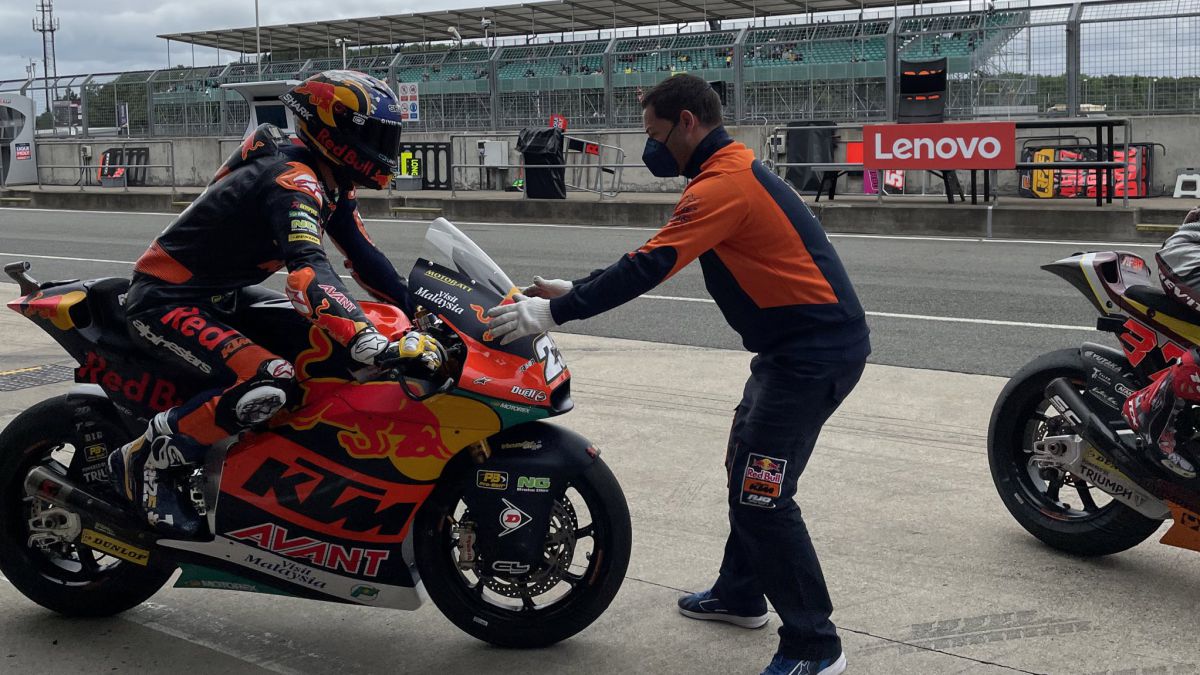 There is a Moto2 World Championship, there is a World Championship. From the outset, a 19-point lead with seven races ahead is nothing. And also, if the driver from behind is in a clear upward key, everything seems much more feasible. And that is what happens in the fierce fight that Remy Gardner, who leads, and Raúl Fernández, who is pursuing and who has been in charge of starting to put pressure on his boxing partner from the first day of the British GP.
The Spaniard, who has just won the previous race, has achieved the best time of the first day at Silverstone, with 17 thousandths of an advantage over the second classified, a Jorge Navarro who seems to be willing to give his best version in the British event, the version capable of doing pole positions and podiums at cascoporro in Moto2.
But Raúl's view goes beyond the second classified and to find Gardner he has to go down to fifth place this time. This has only just begun, but the leader in Austria proved that even he is not infallible and now starts 0.414 from his partner in the Red Bull Ajo box. The fight between them is served again, but this time it starts with an advantage for San Martín de la Vega.
It will be important what the aforementioned Navarro and Sam Lowes and Augusto Fernández can say, who have finished in the combined of the first day in English, third and fourth, respectively. After Gardner and up to fourteenth place with temporary direct access to Q2, Di Giannantonio, Bezzecchi, Roberts, Bulega, Canet, Vierge, Ogura, Bendsneyder and Luthi, who will retire at the end of the season. Further back, Arenas 15º, Aldeguer 17º, Garzó 20º and Ramírez 22º.
Photos from as.com