Ramis: "We believe that the squad is more complete"
In the absence of the latest signings, the Tenerife coach is satisfied with what he has. Rubén Díez, the last of the reinforcements, will be against Sporting.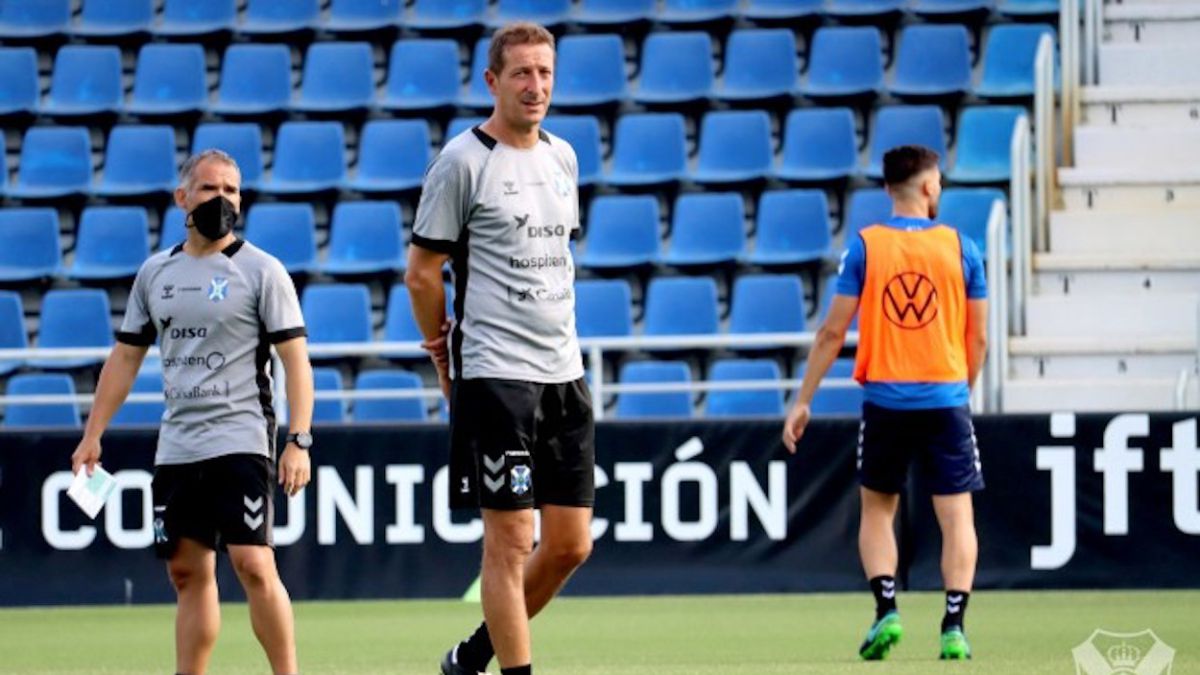 The day expected by all has arrived: the return of the public to the stadium. "They are 17 months without the fans. They have suffered more than us," said Luis Miguel Ramis in a telematic press conference. "We want to live this moment, that they come back, get excited, that everyone who can go and enjoy a good afternoon with their team," he said.
The Tenerife coach does not believe that this generates anxiety, but "it is clear that it will increase our tension because in each action there will be a response, but it happens in all stadiums with fans," he ventured. "We are professionals to live moments like these, it will be nice. It supposes a greater responsibility, it may be. There are players who will take it with greater tension than others, but because of personalities," he said.
For the match against Sporting, the coach loses Aitor Sanz through injury, but warned that he will have Rubén Díez, the last signing, who will be in the call. "He can move on both bands and inside, but Shashoua can too. Depending on what we need, we will do so. They are skilled, with talent, clarity and intelligence," he described.
On the rival who will visit the Heliodorus, he did not skimp on praise. "He has worked well, with quite solid mechanisms. He has football and was one of the least beaten teams. They have compensated for the departures with incorporations that can surpass the level of last season. It is a very dynamic and difficult team. Djurdjevic and Mariño are part of a good team. They are a good striker and a good goalkeeper ... but they have more things, "he analyzed.
And in the absence of the missing reinforcements, Ramis is happy with what he has. "We think it is more complete," he admitted. "If not, we would not have incorporated the players that we have incorporated. Injuries are an obstacle because they are in very important positions, but the solutions are working quite well. It is very important because for a whole season you cannot have 11 or 12 players You need high levels in every position and I think we are getting there ".
Photos from as.com