Rahm, co-leader under hurricane threat in New Jersey
The Biscayan repeated a return of -4 for the second day in a row and went to -16 to co-lead with Smith. This Sunday will not be played by Hurricane Henri, which is approaching the city.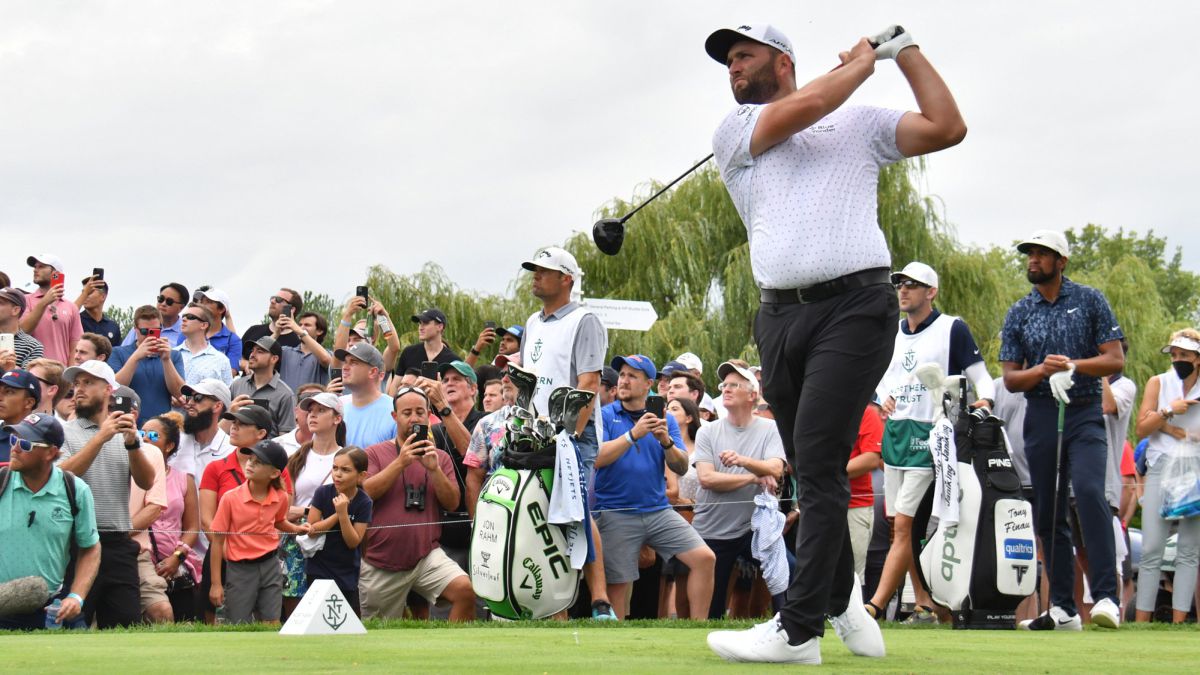 Henri, the name that meteorologists have given to what was originally a tropical storm, already transformed into a hurricane, looms as a huge question mark on the last day of the Northern Trust, which was to be played this Sunday at the Liberty National Golf Course in New Jersey.
The meteorological phenomenon plows through and on the east coast of the United States and, although it does not seem that it is going to make landfall, it is expected to unleash its fury on this city neighboring New York, among others, so the outcome of the first date of the playoffs of the PGA FedEx Cup has had to be postponed to Monday.
But it could be the case that the route suffers so much damage from the heavy rains and intense gusts of wind that the storm will bring that it is not possible to resume action. The leader would then be declared champion at the end of the third round, an honor shared by Cameron Smith and Jon Rahm, who would share the title.
Rahmbo left yesterday the duties done on the day of movement. In a climate conducive to subtraction, with many players squeezing a good number of hits to the field, he repeated the round of -4 signed on Friday and tied at -16 with Smith, who subtracted eleven impacts to beat the field record.
Rahm opened the can on the fourth hole and closed a gorgeous first nine with four birdies and no bogeys. The second half was more moved, with a painful double bogey at par 5 of 13 after going his second shot into the water, and a bogey at 17. However, he corrected these errors with three birdies and did not end up occupying the throne alone for a putt. nine foot that skimmed the last hole. Mission accomplished in any case. Now everything is up to Henri's whim.
Check the Northern Trust ranking here.
Photos from as.com