Rafa Luz, from a child prodigy to a veteran hardened in a thousand battles
He did a test at the age of 12 with Barcelona and signed for Unicaja at 15. He is 29 and has gone through eight ACB clubs. Arrives in Bilbao: "I am very happy with the player that I am and what I have been doing"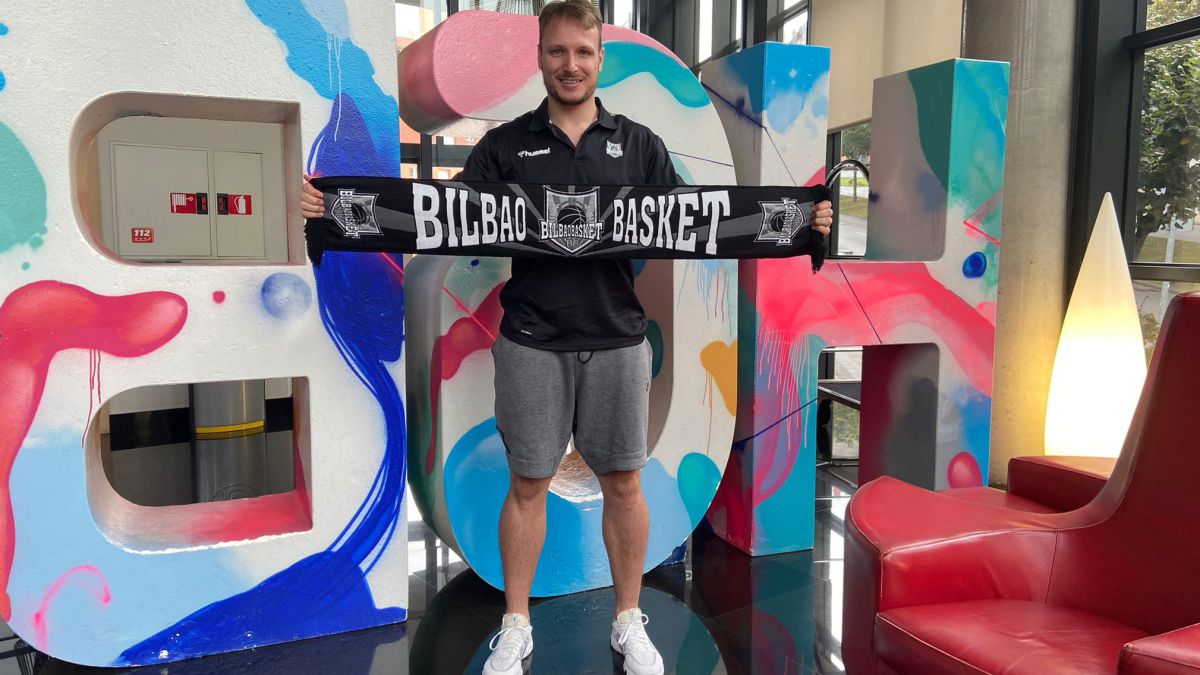 Everything came to Rafa Luz very soon and very quickly. As a child, everyone wanted to appreciate a huge star in him, a point guard who would mark an era in Brazil, a country that has produced great game directors. At the age of 12 he did a test with Barcelona, then he tried it in Estudiantes and finally at 15 Unicaja took the cat to the water. He was destined to be a basketball player, since his father is a coach and his sisters, elite players. Malaga knew it was a diamond in the rough; In each training session and in each game, the point guard stunned the attendees with a physical condition that made him look much older. Summoned early by the Andalusian team, he marveled at the Spanish Cadet Championship. Intense, fearsome in defense, they tried to polish the few defects that he had, especially in shooting. It was an old-fashioned 'one', as it made the group play above personal brilliance. He had legs for towering jumps and was very powerful.
"My family is basketball, I chose this sport from the beginning and I have not noticed an excess of responsibility. I am a player who knows his role very well. Many people say that I should be more aggressive and score more, that's not what I feel, I am very happy with the player that I am and what I have been doing, "he released. Luz (1.88) made his debut in the ACB on December 5, 2009, in Malaga, under the command of Aíto. Since then, it has been through Granada, Alicante, Obradoiro, Baskonia, Andorra and Murcia. Add 258 matches. So at 29 he is quite a veteran. And with a thorn stuck, although he does not want to admit it: last year he had to leave Murcia due to physical problems and went to the Lithuanian Kedainiai Nevezis.
Brazilian stories have passed through Bilbao that have done well: Huertas, Fischer, Demetrio ... And now Luz. He asked Marcelinho for advice before getting on the Miribilla project. "I asked about the club to players who had been here, one of them Marce, and the references have all been very good," he reveals. Mumbrú's call was also important, when he was resting in Andorra, the country where he met his wife; the technician was detailing what he wanted from him and how important it was to be for the project: "I really liked what I heard from him. I wanted a directing point guard, who would press on defense, and that fits me very well because that's what that I'm used to doing, "he wields. Luz was the option handled when Pozas declined the offer, as he accepted a better one from Betis.
Rafa has several tattoos. One is the Olympic rings. He was with Huertas in the Pre-Olympic in Croatia, but they lost to Germany. "It was very hard, because we were very excited to be in Tokyo, but this is part of the game," he resigned. He does not want to remember the Murcia stage, "it did not go well and they are something that can happen in a race, you also learn from it, I hope to grow every day" .
The new 'man in black', who has Brazilian and Spanish nationality, also pointed out that "after a bad season" like the last one with Bilbao Basket "it is not necessary to set specific objectives" other than to complete "a good campaign" and, once the competition begins, "focus each match well." "Game by game, time will tell you where you are going to be. The club's history should not matter, but the season you are in," added the point guard.
The sports director of Bilbao Basket, Rafa Pueyo, commented that Luz is "a lifelong point guard" who "prioritizes the team over his personal brilliance" and "on a defensive level he always makes the maximum effort". "He is a very high-level player, who plays hard, is always focused and makes few mistakes. This is what we were looking for with Rafa," he concluded at the presentation of the Hotel Gran Bilbao, in which both were accompanied by the general manager, Savovic .
Photos from as.com