Quartararo: "First time I think a little about the title"
"I was risking a lot and I didn't want to suffer a stupid crash. I almost fell at Turn 1, when Marc fell and I almost touched him," says the leader.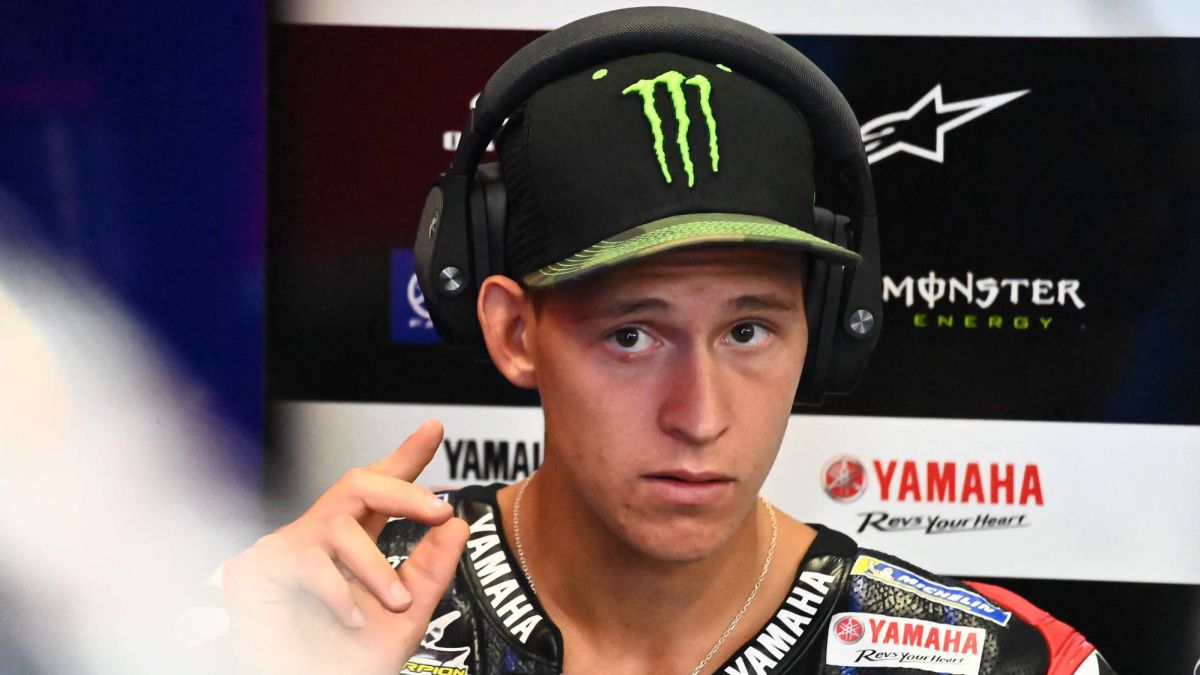 If there was a pilot who suffered from the rain, it was Fabio Quartararo. He was fighting for the victory of the Austrian GP in the dry, but with the final chaos he finished seventh, a result that nevertheless allows him to be more leader, because he arrived with 40 points of advantage over Zarco, who fell, and leaves with 47 over Bagnaia and Mir.
-It seemed in the dry part that the Yamaha was better in a straight line, is it?
-I think at the start of 1 I was accelerating much better compared to Pecco, my start was perfect, and Pecco was struggling a bit in this corner. And then I could pick him up a bit, although in the end he eluded me. If you look at the exit of Turn 3, Pecco was much faster on the straight. It was hard to be with them, in the first two sectors they left me but then in the third and the fourth I caught them. On 3 and 4 it was quite easy. The bike has improved a bit in top speed and let's say that improvement at the exit of Turn 1 helped to keep me there.
-Better traction?
-Pecco opened a little earlier than me and I waited a bit longer, lifting the bike more aggressively. I have improved a lot thanks to the experience. When it was raining and we were on dry tires I was not thinking about the championship, I was not afraid of making a mistake, I liked that. Only the last few laps were bad for us. But I am happy with the way I have driven in Austria because I was able to fight for victory in the dry and that is something incredible for us at this site. I really want to get to another circuit.
-In those last laps it must have been difficult to decide what to do. What have you thought?
-It is the first time this year that I have thought a bit about the championship, I have to be honest. He was risking a lot and he didn't want to suffer a stupid fall. I almost fell in turn 1, when Marc fell, you can see on television that I almost touched him, and yes, it was time to think a bit about the championship, we arrived with a 40-point advantage at this circuit, we started with 47, so we have increased the advantage which is something we did not expect. I think our situation is quite good in the championship so I want to continue in this line.
-Mir has said that from here there could perhaps be a change in the championship, because he has lost points.
-No, that doesn't change anything for me, here I have had all the weight of Yamaha on my shoulders, and nothing has changed in the race. I think it's a little strategy to try to put some pressure on me, but it doesn't affect me. And I think it's a fun game. I will go to Silverstone to try to fight for the victory.
-Compare this double in Austria with last year.
-It has been much better than last year, last year we suffered with the brakes, with the bike, with the electronics, and this year we only suffered a little with top speed, but my feeling in pure riding has been fantastic and I think that I have learned many things today. Because I really haven't gotten to have contacts with other riders this year, and this time with Jorge and other riders I have been able to. It's a strange thing to explain. And I'm not thinking about the championship, last year it was just the opposite. And when I see someone overtake me I want to give it back, not making stupid mistakes, of course, but I feel like I think race by race and that it is something very important for the future. Every time I get on the bike I feel like I need to improve and go faster and not just look at the classification and think about the others. Now we go to Silverstone, a place where I think I can go very fast. I just hope the weather is good because we can do a great result there.
Photos from as.com