PSG has a dilemma with Ander Herrera in the middle
Benoit Cauet, former PSG midfielder, analyzes for Le Parisien the three possible tactical drawings to ensure the best connection between defense and the attack reinforced by Messi.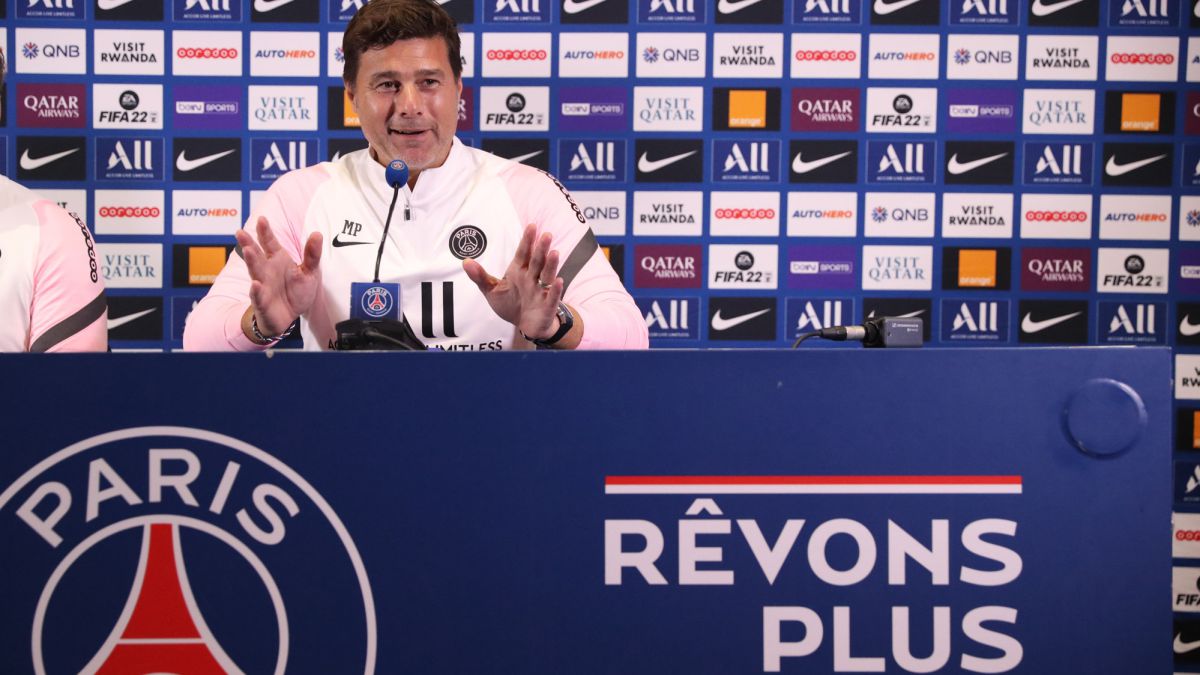 Pochettino has a dream team, reinforced by the latest signings that have brought the star Messi and ready to aspire to win it all. The Argentine coach has multiple possibilities, up to three different game schemes, according to Benoit Cauet, former PSG midfielder, and all three with one priority: placing the offensive army reinforced by the hiring of Leo Messi in the best conditions.
Benoit Cauet has analyzed the importance of PSG's midfield, in its role of ensuring the proper link between defense and attack, for which he will soon be able to count on Gueye (points to his return on Friday against Brest), Paredes and Verrati. These are the three tactical solutions for PSG, according to Cauet: 4-2-3-1, 4-4-2, 4-3-3 or even in a three-way defense ... What is clear is that it has Many options and with the signing of Wijnaldum he has one more bullet to squeeze the most out of the attack led by Messi. The main concern is that Leo play freely and for this he must clothe him with the best.And that's where the role of Ander Herrera comes into play, which will depend a lot on the scheme used by the Argentine coach. The ideal could be the pair in attack with Mbappé-Neymar-Di María, with Messi as a hitch and two pivots behind, where the Spanish could enter although he will have a lot of competition.4-2-3-1: "With Verratti key as" false 10 "
" If PSG starts with a 4-2-3-1, for me Verratti is fundamental as false 10. He manages to do both phases It is an element that can cover spaces, offensively and defensively. This is an important weapon, while Paredes and Gueye, for example, have a more defensive vocation. They run, they compensate, but they have less quality in the last pass. The coach must decide which of the three starts in front. Apart from Icardi, all the others are players capable of playing in different contexts or patterns. "In 4-4-2: "Everything will be linked to the animation"
"To play with two ahead of the defense, in principle you need a game constructor, Verratti or Wijnaldum, and a more defensive profile behind, Paredes, Gueye or even Danilo. But it depends on what you want to do. You can also remove a defensive end to put two players to play ball. They are players who filter differently, they are not aggressive players, but due to their intelligence they will compensate differently. He would have players higher up the field, to allow him to keep the ball. The Verratti-Wijnaldum partnership could work, but everything will be linked to animation. "
At 4-3-3: "I see them less in that"
"The lowest point may be Gueye, who needs to run. He is less like Verratti, who needs to touch the ball, even if he can also evolve in front of the defense and make others play. Paredes and Danilo still have different records. Paredes is complete, with its hybrid quality it can compensate for many situations. Then we would have two players who could push in duels and run their runs forward, but I see less of them in that. I find that there are fewer possibilities for this system, although we know very well that these players are capable of doing it. "
Photos from as.com