PSG gives the true number of Messi shirts sold
The Parisian club cleared up doubts about the real number of sales generated after the madness produced in the fans with the arrival of the Argentine star.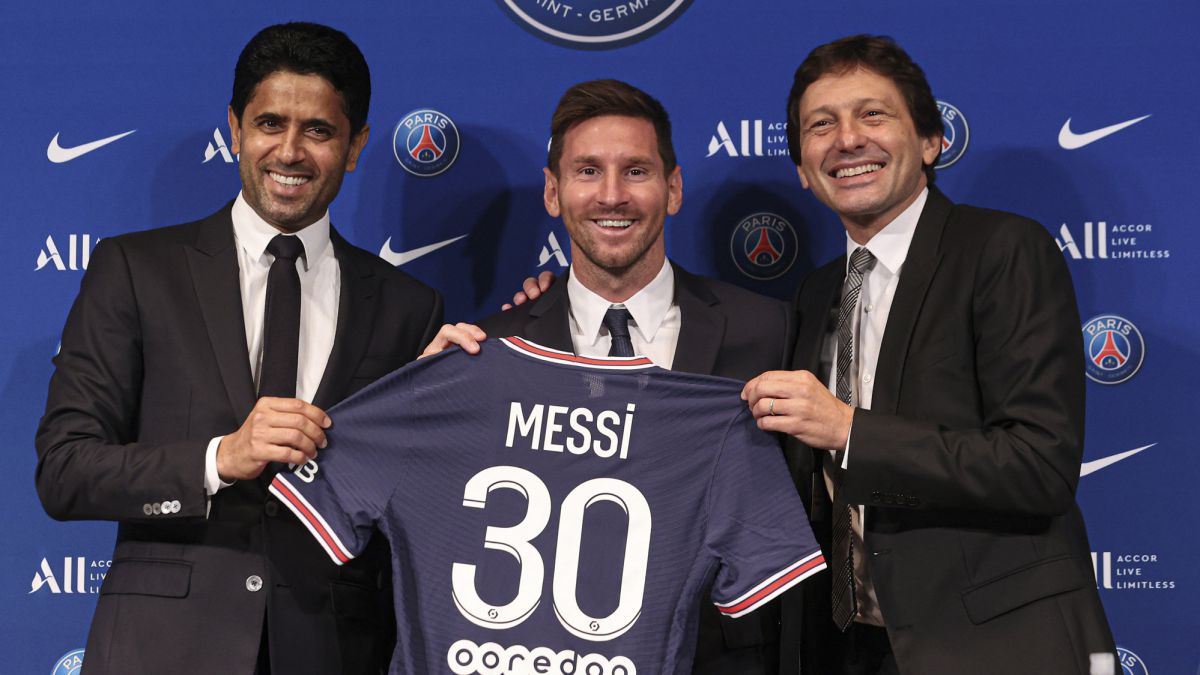 Paris Saint-Germain assured that although sales of the season's new kit with the name of Argentine striker Leo Messi have gone "phenomenal" since the announcement of his signing last week, they are "very far" from approaching one million of sold as it had become known in recent days on social networks.
"It is crazy to talk about such figures. Yes, the sales trend has been phenomenal, but we are far from the million kits sold", admitted the director of Diversification of the PSG brand, Fabian Allegre, in statements collected by 'lequipe .fr'.
The manager also stressed that the agreement with Rosario "was done very quickly" and that it was not something that his department could "have anticipated" when starting the marketing machinery, although he celebrated that they were "agile."
"Anyway, we have to do it with our partner's build times and whether it's 'Nike', 'Adidas' or 'Puma' they all have the same approach to production and the amount of jerseys they wear. in the market. There are no magicians, "he added."Transfers are not amortized with shirts"
The amortization of a transfer of such caliber is not possible with the sale of shirts, as explained by Toni Roca, expert in sports law and director of the Sports Law Institute. "The income from the sale of the shirts goes directly to the brands that manage them and not to the clubs, in this case the beneficiary is Nike and not PSG. In society it has been established that the great soccer stars are capable of pay off their transfers in just a week, and even in a day, but nothing is further from the truth, the clubs either do not receive absolutely anything from the sale of their kits with these transfers or only receive an amount (approximately 10% ) when the sales volume is very high ", explains the lawyer.
Specifically, PSG obtains approximately 7% of the sale of each shirt, whose price is between 90 and 150 euros. Therefore, the Parisians would only enter between 6 and 10 euros for each elastic, so they would need to sell 15 million Argentine shirts to be able to amortize the transfer, a figure that seems impossible. "Neither Cristiano Ronaldo amortized his signing for Juventus with the sale of shirts, nor will Messi be able to do it with PSG. Even reaching five million sold shirts from a single player is crazy", clarifies Toni Roca.
Although the Argentine has arrived without transfer cost, Paris Saint-Germain will have to pay more than 120 million euros in salary. To recoup part of this investment, the French club needs to reach agreements with new sponsors or carry out new marketing actions.

Photos from as.com