Pramac prays that Ducati does not take away Martín
Guidotti, team manager of Jorge's team: "I already told Ducati in Qatar that for at least two years this rider is ours."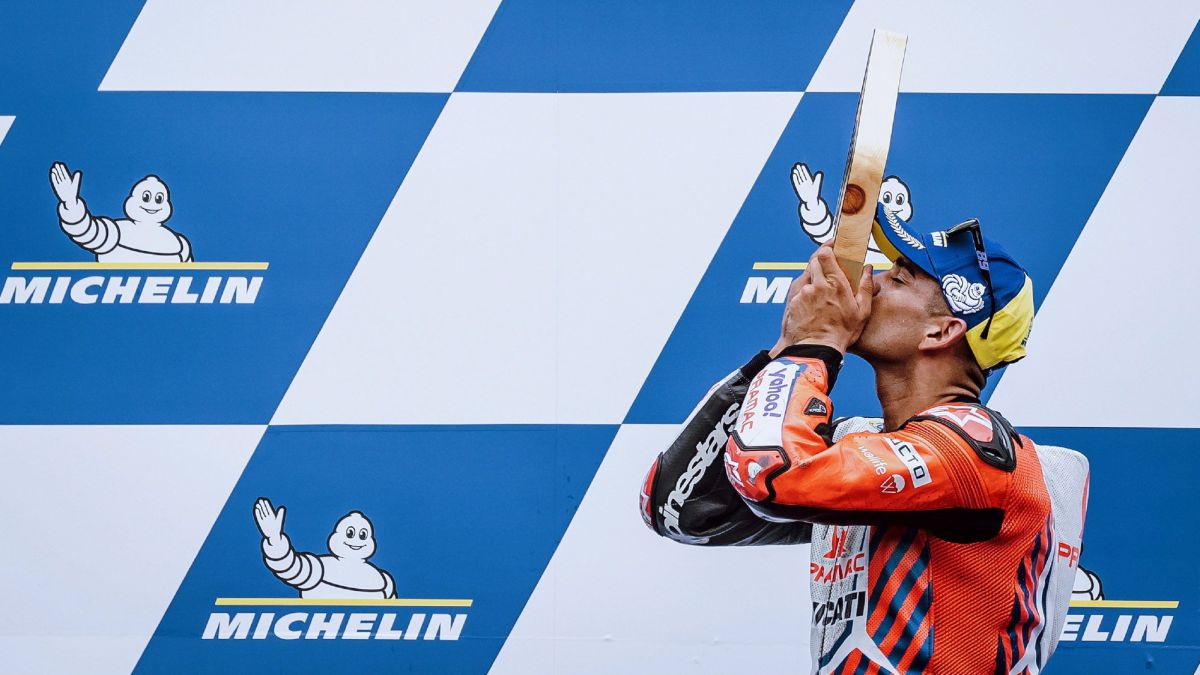 Beautiful photo to remember the one they took after winning the MotoGP GP of Styria, by the work and grace of Jorge Martín, Paolo Campinoti, owner of the Pramac Ducati team, Francesco Guidotti, team manager, and Fonsi Nieto, coach of the Spanish rider and by Johann Zarco in the box of the Italian team.
"We are missing Angel Nieto here to throw a good party to celebrate this incredible victory for Martín. Surely the Maestro is celebrating it from heaven," Campinoti assures AS when we congratulate him on his victory. Fonsi, for his part, still has traces of tears in his eyes as a result of the emotion he experienced. "I have cried like a child", he says, although to know his opinion it is better to read directly the article he does for this newspaper after each GP. And with Guidotti we threw ourselves to the open grave, because he expands when talking about the Madrid's triumph: "We knew he could do it, because he had taken pole on Saturday and because he had done very well throughout the GP. He was confident. and the sensations, so it could be. After the break, after the first two laps, he told us that everything was perfect, that he could go well. Without that stop he would have been strong too. "
Asked how it was possible that he only needed six races to achieve his first MotoGP victory, the Italian recalls that "and two poles !, then explains the almost inexplicable:" He has an incredible capacity for learning. You learn very quickly what you see in the data or in the explanations that the technicians give you. He also has an incredible running ability. In Qatar, when he got on the podium for the first time, he was afraid of making a mistake because it was only his second race and a podium was great, but here he was clear that he had to shoot for the victory. "
The Pramac is an inexhaustible pool of riders for the official Ducati team. This year's two officers, Miller and Bagnaia, were his last year. The question is therefore unavoidable: How long will Martín al Pramac last? Guidotti laughs before answering, and replies: "I already told Ducati in Qatar that for at least two years this pilot is ours.
When asked if Martín resembles a rider, pay attention to what he says: "I worked with Márquez in 125 when he was riding the KTM, in 2009, and he looks like him. You can be here joking very well, but when he is in the box he is another person. They both have the ability to separate things very well, the professional from the personal. Jorge is very mature in the box and pays a lot of attention to everything ".
Photos from as.com