Pol's pole at Silverstone and first joy with the Honda
Martín's lap was canceled for skipping a corner and he fell to fourth place, after Repsol Honda, Bagnaia and Quartararo. Marquez fifth and Aleix sixth.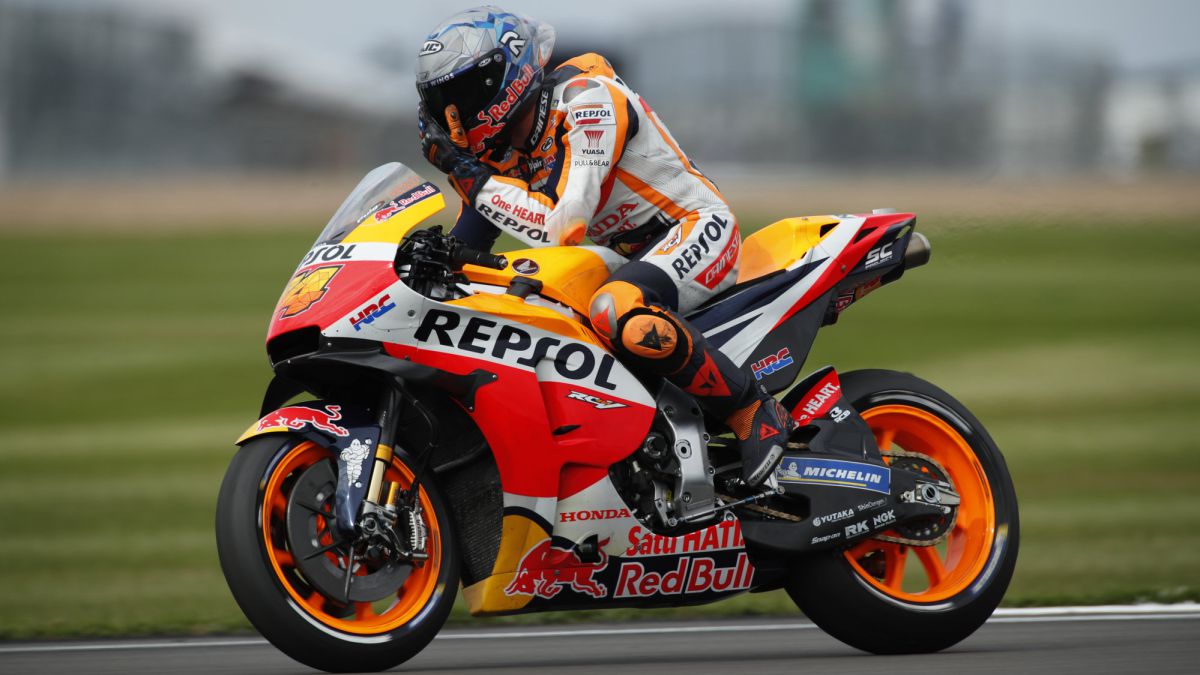 Pol's pole at Silverstone, his first joy on the back of the Honda. And that was something that had to happen sooner or later, because just like the bad guys hopefully their rivals end up taking the shame out of their rivals, the good guys in distress who continue to work hard, without giving up, end up winning a prize, and Granollers is seconds.
If Pol had been able to take pole with the KTM in the process of growth, how could he not one day be able to sign it with the Honda as well. And that's how it happened at the British GP, in his twelfth appearance on the back of the RC213V, with which he hit the ground a lot before starting to savor the glory. He had to wait a little longer than expected to celebrate his enormous result, because at the end of the session it was Martín who appeared first in the timesheets. The Madrilenian had broken the track record and surpassed the Catalan by eight tenths, but not even in the Ducati Pramac box did they give credit to that time. They imagined that he had cut the track and, after reviewing the images, this had been the case, thus canceling the lap and falling to fourth place.
The other two positions in the front row were reserved for Bagnaia and Quartararo, who are the great favorites for tomorrow's victory because they have a race pace far superior to that of the others. He has shown this in FP4, with several laps in a row at 2:00 very low, nothing to do with what his rivals have exhibited.
From the second row, the aforementioned Martín and a Márquez will leave whose wound in yesterday's eye was no problem to be among the best today, with which it is expected that tomorrow he can also shine in front. He wants to remove the thorn from the fall in Austria 2 and, despite the sustazo with which he started on Friday, that fall to 267 per hour, he is capable of almost anything. At his side, closing the second row, Aleix, the same one who said on Friday that he feels like one of the best three in MotoGP. This time there have been at least five better than him, but in any case his on the back of the Aprilia is a good grade.
The third line has been for Miller, Rossi and Zarco. The fourth, for Rins, Mir and Binder. Problems for the champion when forced to start from eleventh place. Further back will come Álex Márquez 17º and Lecuona 18º.
Photos from as.com