Plenary session of Cristina and Loeb
The Burgos, in a great comeback, and the Frenchman were again the fastest on Saturday for the third time. Laia and Sainz, sixth on a bumpy day.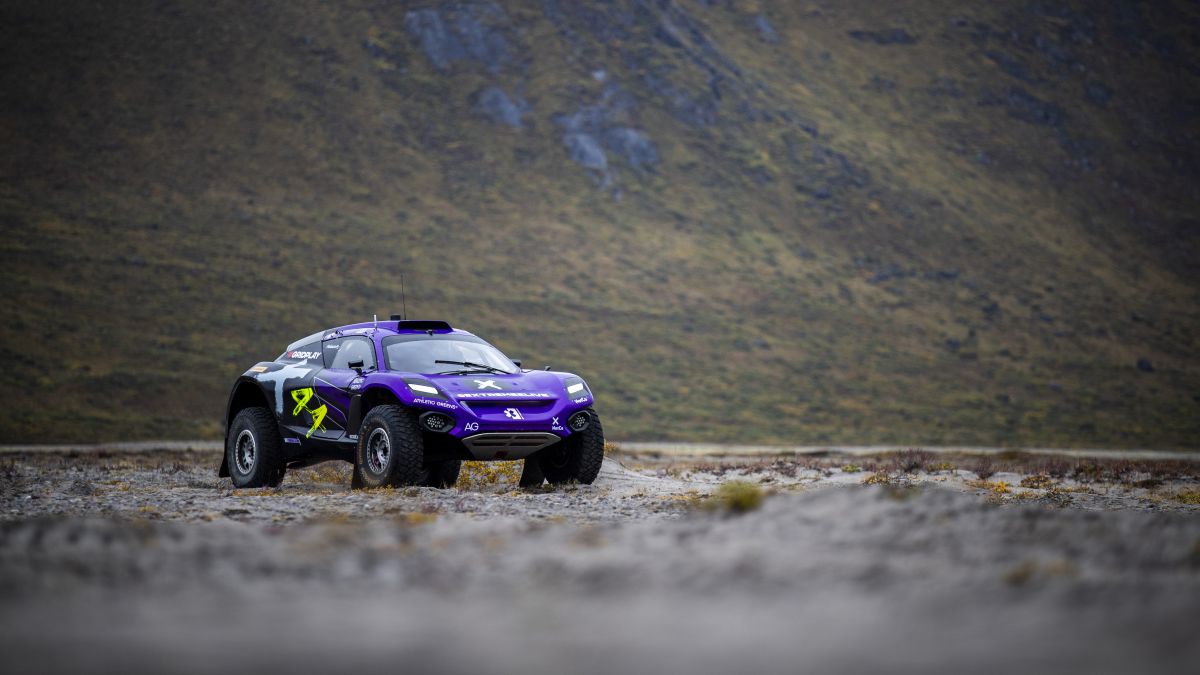 You have to see it to believe it. Because if you tell someone that there is a car championship that competes on the slopes of a Greenland glacier, they might think you are crazy. That's the magic of Extreme E, and the cameras captured it perfectly. A landscape typical of a movie, desolate but with an inexplicable charm, almost from another planet. There, between ice, green mountains, lakes and dark sand, Cristina Gutiérrez and Loeb returned to doing what they do best: running faster than anyone on Saturdays.
Three out of three in qualifying for the Hamilton X44 drivers, who prevail again on the day the format was released. But they don't care if the grid is ordered by times or by points. They were first in the first session and second in the second, but they did not have to do many accounts because those who beat them, Rosberg's team, did not set time in the morning. Great performance by Cristina and Loeb on the 8.1 km circuit as varied as the stage, full of traps and jumps that sent most of the cars to scrap.
Few saved the day without bumps, breakdowns or other problems. Among them, so did Laia Sanz and Sainz with the Acciona who, if anything, only had to regret a bad driver change in Q1. They finished fifth in both sessions, sixth on aggregate, and will go to Semifinal 1 (against X44), with two tickets at stake for the final. Of those who visited the shop, the most shocking image was left by Molly Taylor, who tipped over in the morning with the RXR just after Kristoffersson was fistfed on the dashboard by an electrical fault.
The leaders came out badly, but there was more: Button's car (present only in boss duties) broke a suspension in a stone pass, the Veloce stopped Sarrazin and already had a sanction, Hispano Suiza did not finish the Q2, the Cupra ended with the two rear wheels punctured (they were second in the morning), Leduc destroyed the rear of the Chip Ganassi… A part of endless incidents in a cold place (they ran at 4ºC and rain), inhospitable and wild. It couldn't be less when it comes to a race in Greenland.
Arctic X-Prix Ranking
Photos from as.com